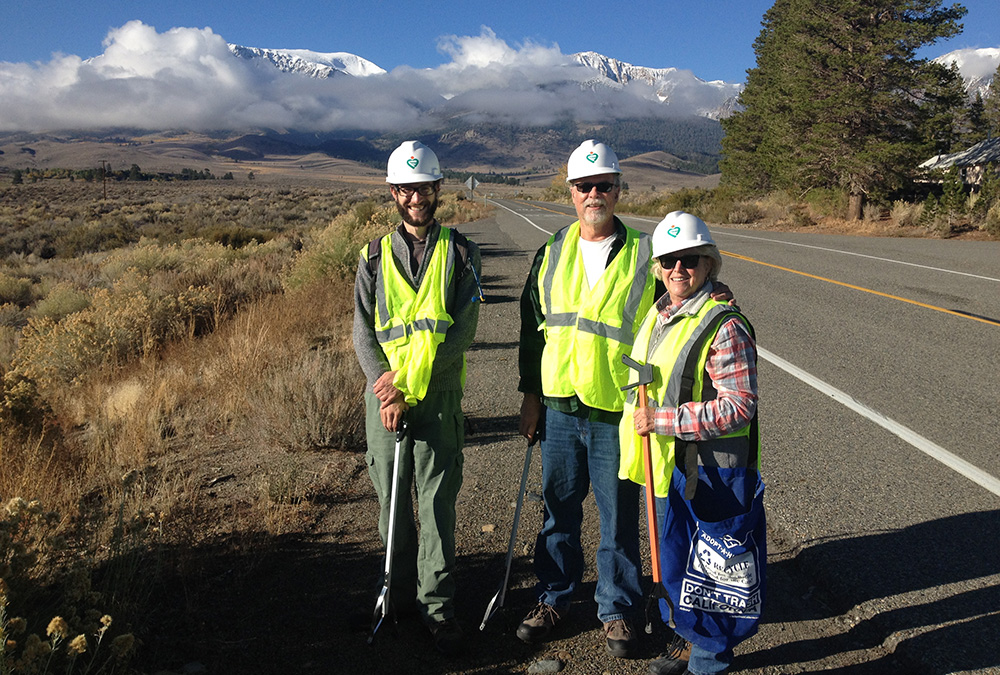 Last week two Mono Lake Volunteers and two Mono Lake Committee staff members teamed up to pick up litter on the Committee's adopted one-mile stretch of Highway 395 south of Lee Vining. It was a gorgeous morning to be working, with cool temperatures and snow-capped peaks rising above us. Wearing the requisite safety gear, including neon green safety vests and Adopt-A-Highway hard hats, the crew worked for about three hours and removed several bags of trash and recycling. Some unusual finds during the day included tire chains, playing cards, and a bag of kitty litter. Removing all of this debris helps protect wildlife that may mistake trash for food and ensures that this waste does not end up in Mono Lake's tributary streams. Having a clean highway also enhances the visitor experience, allowing people to see the wild beauty of the Mono Basin unimpaired by trash.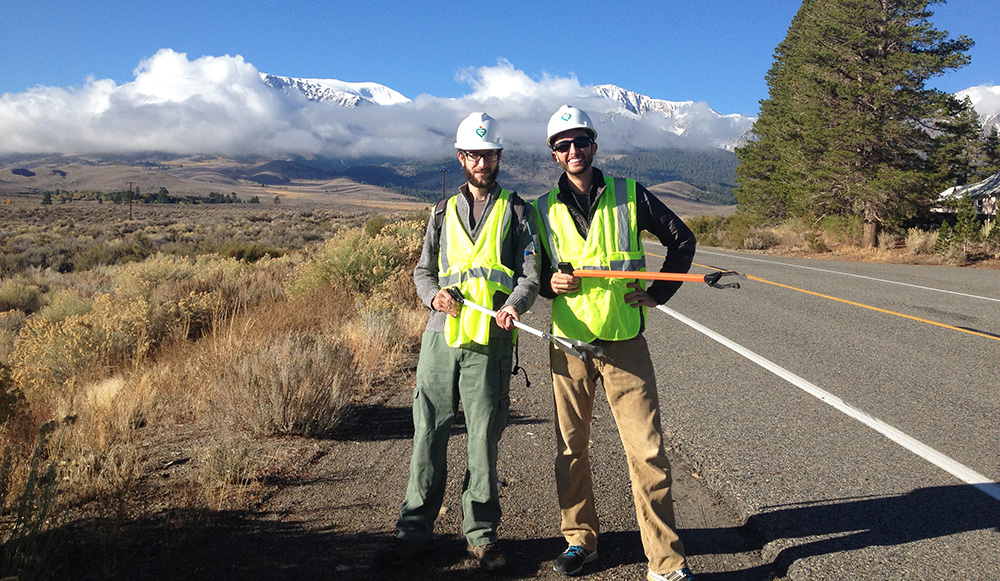 Thank you so much to the wonderful volunteers who helped make this cleanup possible. If you are interested in volunteering at Mono Lake or participating in a future Adopt-A-Highway cleanup event, please contact Office Director Jessica Horn at (760) 647-6595.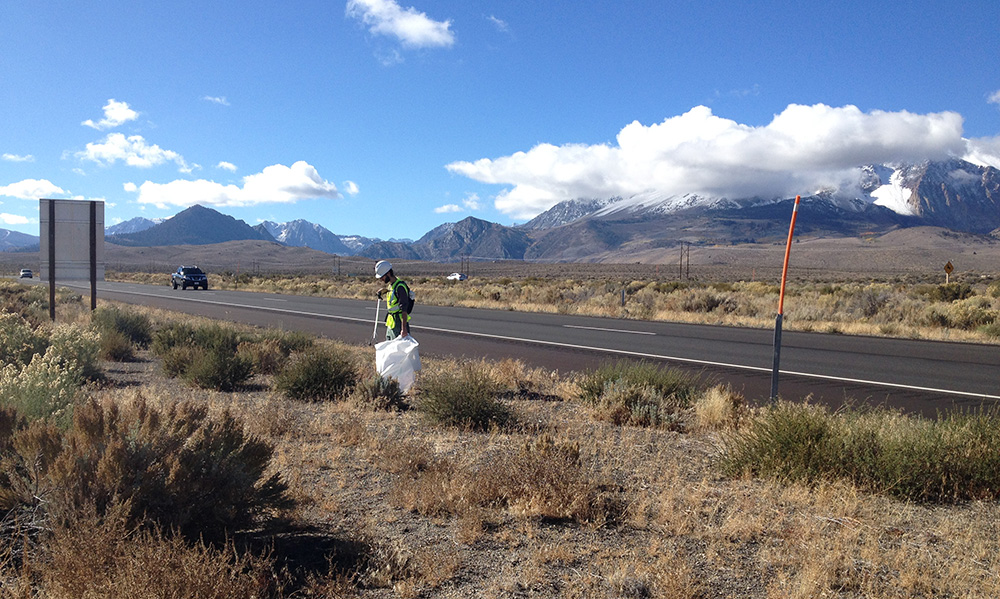 Special thanks to the California State Parks Foundation for their support of the Mono Lake Volunteer program this year.