We've added a new feature to the Wild & Scenic Film Festival—a silent auction where you can bid on a variety of outdoor clothing, gear, and fun prize packages to benefit Outdoor Education Center programs.
Auction items include binoculars, backpacks, Patagonia apparel, bike bags, art supplies, artwork, and goods from some of our favorite Black-owned and Indigenous businesses as well as popular items from our own independent bookstore right here at Mono Lake.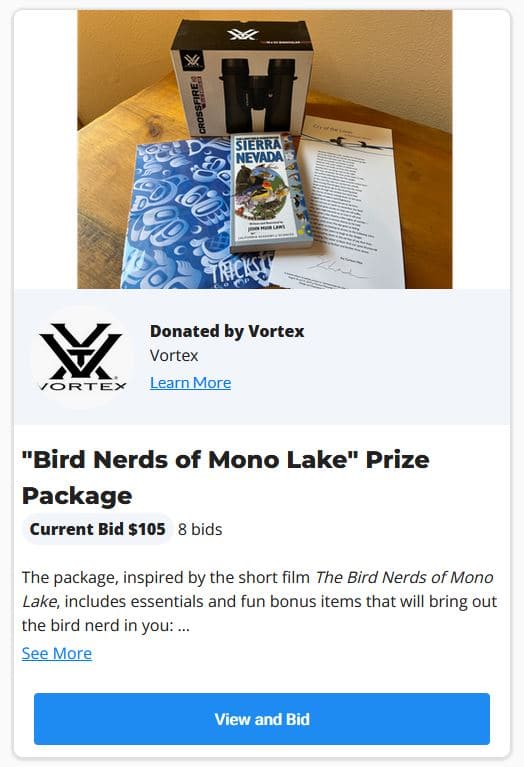 All proceeds benefit the Mono Lake Committee's Outdoor Education Center programs which have been connecting Los Angeles youth with the source of their water for over 25 years through multi-day trips to Mono Lake that focus on watershed education through hands-on learning and stewardship activities.
The auction is open through Friday, March 18, which is also the end of the on-demand festival viewing window.
Haven't got your ticket to the festival yet?
See the film lineup here.
If bidding isn't your thing you can also support this fundraiser by letting other people know you're coming to the festival … share it on Facebook or tell a friend.
Special thanks to the sponsors who are helping make the silent auction possible: Patagonia, Vortex Optics, Nite Ize, The Huntington, and Jim Cokas.
Top photo by Santiago M. Escruceria.