Thanks to a series of memorable weed eradication efforts last winter and spring, California Gulls have returned to nest in healthy numbers on Twain Islet in Mono Lake.
This summer's California Gull research, conducted by Point Blue Conservation Science, revealed healthy numbers of California Gulls occupying nesting habitat formerly covered by the invasive plant Bassia hyssopifolia.
Through a combination of prescribed burning and hand-pulling the nesting ground looks familiar once again—open, rocky habitat occupied by ground-nesting California Gulls. The return of the gulls is a sight for sore eyes, and affirmation that the efforts to reverse the rapid loss of nesting habitat due to the brushy and aggressively expanding invasive weed are starting to work.
Partnerships pay off
Mono Lake Committee staff worked with the Inyo National Forest, California State Parks, and volunteers to strategically burn and remove Bassia from Twain Islet, the largest islet in Mono Lake's California Gull colony. The February–March efforts involved multiple days of prescribed burning and hand-removal of weeds to ultimately clear the worst of Twain's Bassia invasion and restore the islet for nesting gulls.
Working with the Inyo National Forest, California State Parks, and Point Blue Conservation Science demonstrates that long-lasting relationships that partner scientists, agencies, and non-profits can accomplish effective management goals and ecological benefits.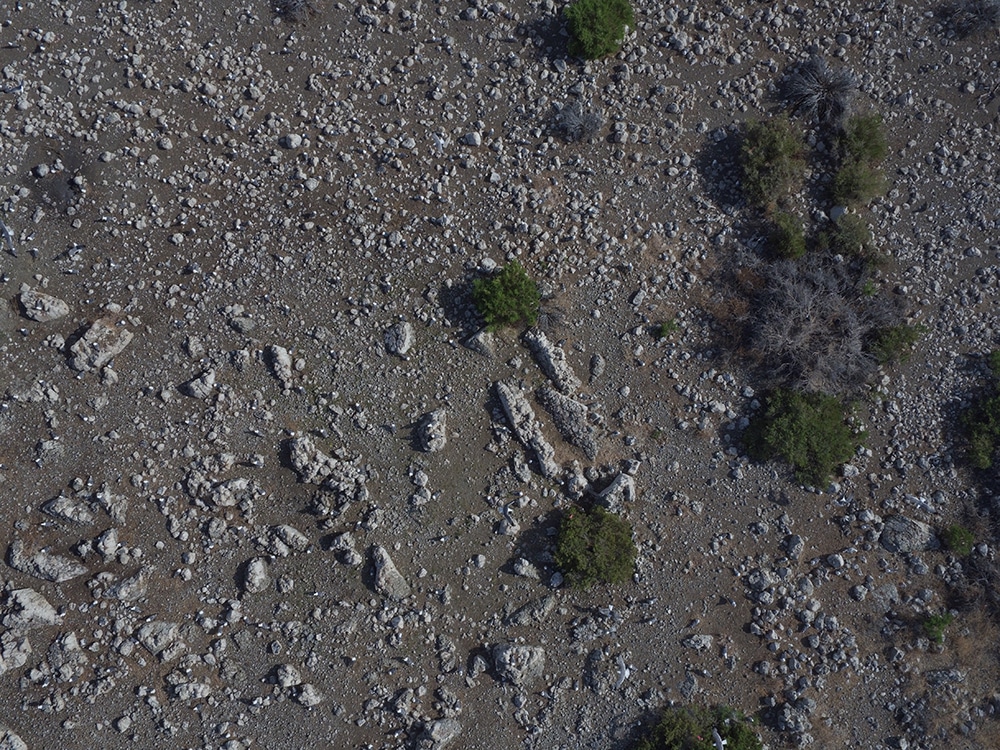 Diversions, coyotes, and now weeds
While it has been nearly three decades since the California State Water Resources Control Board modified Los Angeles' water rights and set a healthy management level for Mono Lake, its ecosystem remains affected by the dramatic change in lake level caused by water diversions.
California Gulls began nesting on Twain Islet and the other Negit Islets 40 years ago after decades of excessive water diversions by the Los Angeles Department of Water & Power lowered Mono Lake's level by 45 vertical feet, which exposed a landbridge that connected the gulls' original nesting grounds on Negit Island to the mainland. That landbridge allowed coyotes to reach the nesting ground and prey on eggs and chicks, and as a result, Negit Island's formerly-submerged, newly-revealed islets became the necessary choice for nesting gulls.
Since 2012, the gulls have had to compete with the invasive weed Bassia, and then in 2016, drought once again brought the threat of coyotes when the lake dropped low enough for them to scamper out to the islets.
The Mono Lake Committee has been leading the effort to help the gulls evade both coyotes and weeds, installing a temporary electric fence across the landbridge that kept coyotes away until the lake rose again, and coordinating last winter's weed removal days.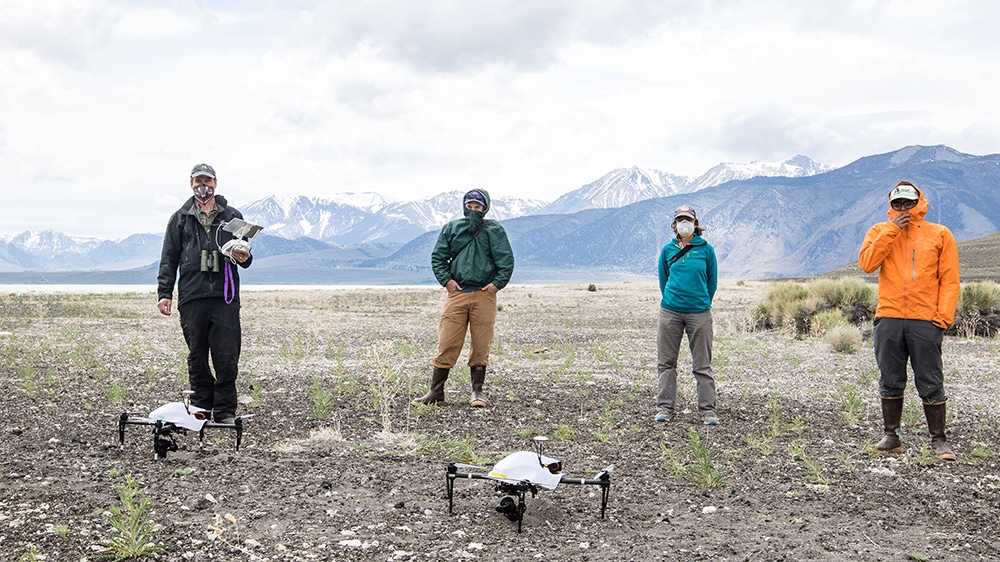 Promising results promise more work ahead
While we are excited about the results shown on Twain Islet, additional work will need to be completed. Returning to the islands after the nesting season is necessary to fully document the changes on the ground, assess how Bassia may regrow this fall, and do additional weed removal. While more follow up is needed before we can fully understand the benefit of last winter's prescribed burn and weed-pulling, the first impression is promising!
Top photo courtesy of Point Blue Conservation Science.