This post was written by Adam Dalton, 2014 & 2016 Mono Lake Intern.
"My unorthodox journey to the Eastern Sierra and first two weeks of work at the Mono Lake Committee have been life-changing experiences (especially for someone who had never lived on his own or seen the American West before)…." —me, two years ago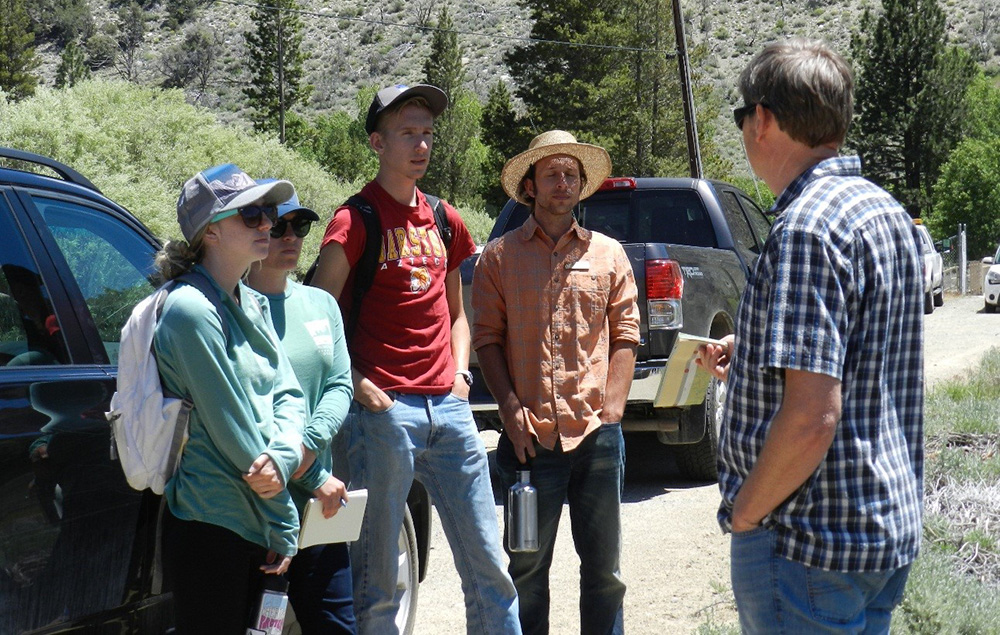 Over two years ago the Mono Lake Committee took a chance and hired me, despite my intended economics major, failure to travel west of Omaha, Nebraska, and previous work experience consisting solely of foodservice-based work study at Grinnell College and technology replacement duties for Mason City, Iowa's community school district. As you can see in my previous Mono-logue post, I was absolutely blown away by my initial experiences in the Mono Basin.
A lot has changed in my life since I first interned at the Mono Lake Committee two years ago; I've graduated from Grinnell College with a BA in Economics/Chinese, decided to go for a Master's degree in community planning at the University of Utah, lived in China, acted as an urban planning intern in Albuquerque, New Mexico, worked to research funding grants for a pueblo in northern New Mexico, ran thousands of miles, and have explored and the world to a degree which I never previously dreamed possible. As the month of August continues to fly past in a sun-soaked blur, my days in the Mono Basin become numbered. In less than a week I will leave the basin for Salt Lake City, Utah in order to continue my pursuit of higher education—this will mark the first time I will live outside of Iowa without definite plans to return. Looking back at my collective experiences in the Mono Basin, I can definitively say the time I've spent here has and continues to shape my future trajectory.
After my first internship with the Committee ended, returning to the Eastern Sierra remained a priority for me; unfortunately as a relatively-broke college student living in the Midwest, the Mono Basin did not represent a highly-accessible location to visit. Although I was unable to visit the basin between summer 2014 and summer 2016, the area always stayed in the back of my mind. In spring 2015, while dreamily staring out the window of a slow train from Shanghai bound for Inner Mongolia, my memories of my first summer in the basin flashed back. Between whiffs of the other passenger's ashy Chinese cigarettes, I remembered my travels during the internship and unexpectedly crafted the topic of my eventual senior thesis on the spot, The Socioeconomic Effects of Utility Scale Solar Generation in the American West.
Months passed and after returning to the United States, deciding what to do with my life after graduation became top priority. Based on my senior thesis work and internship as an urban planner in New Mexico, I eventually decided to pursue additional higher education in order to gain future employment in the urban planning field. However, within the urban planning umbrella, there are numerous specializations available to prospective employees; transportation, law, and economic development, among others. Drawing from my experience at the Mono Lake Committee, I decided to focus on ecological planning—the sustainable and seamless protection and integration of the natural environment into the greater urban sphere. Had I not worked at the Committee I would have likely never considered specializing in environmental planning; however that is far from the only way in which my work and my life in the basin has inspired and/or helped me. When hearing back from graduate programs, their strongest praises often reflected my previous experience in urban planning (which my internship with the Committee helped me secure) and my senior thesis work (which was inspired by my work at Mono). Had I never worked in the Eastern Sierra, my life would be very different today!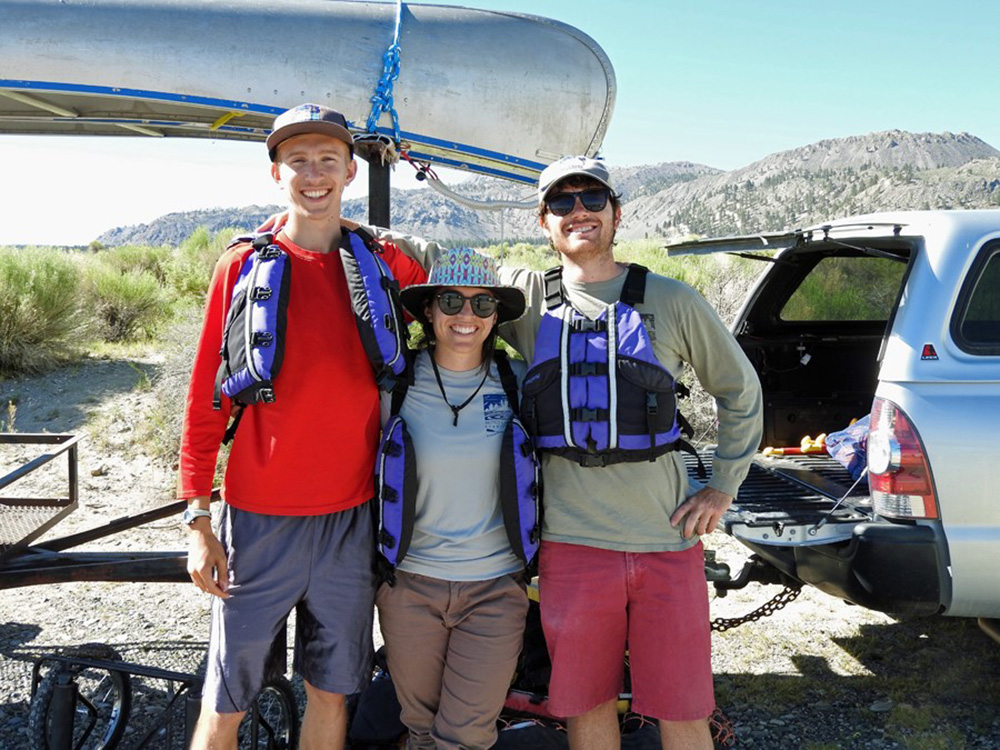 Roughly eight months ago, I called Membership Assistant Terry in order to renew my Committee membership. While on the phone I impulsively decided to inquire regarding the possibility of working as a summer intern again. After some back-and-forth with Terry and Office Director Jess I was offered and accepted another summer intern position, bringing my experience in the Eastern Sierra full-circle.
This summer has been an incredible experience—it has been fantastic to work with both the familiar and new faces at the Committee; they are a great group of people doing even greater things. The varied work they do and the passion they exude inspires me to strive for the best. I also have been able to explore so many new areas, both near to and far from the Mono Basin. For example, last month I decided on a whim to purchase the last available day-hike permit for Mt. Whitney and visited the highest (Mt. Whitney: 14,505 feet above sea level) and lowest points (Badwater Basin: -282 feet) in the continental United States within the same 24 hour span.
Although I fear this may be my final time working at the Committee (I doubt they'll have any need for an urban planner anytime soon), I indubitably plan on returning to the Mono Basin as often as I am able and remain deeply appreciative of all the invaluable experience I have gained while working here. To conclude, both working and living in the Eastern Sierra has been a life-changing experience; without the Mono Lake Committee I would not be the same person who I am today, for which I am deeply thankful.