Throughout August, DeChambeau Pond #2 had a low water level, limiting its value to the wildlife that enjoy the US Forest Service (USFS) managed DeChambeau Ponds.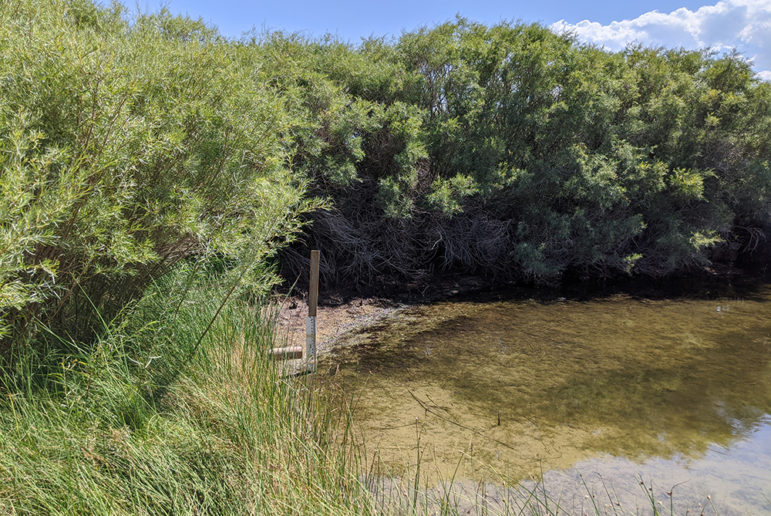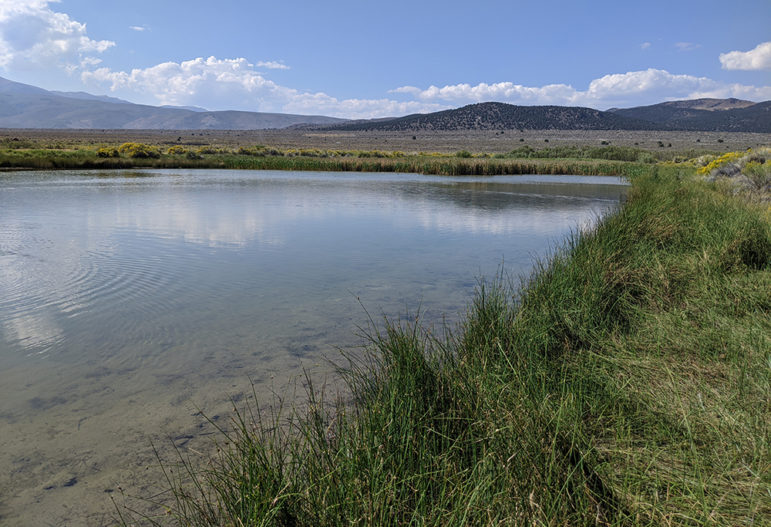 On September 1st, USFS staff discovered that an unauthorized adjustment had been made to the water source for pond #2, which had prevented all water from reaching the pond for an undetermined period of time. Once these adjustments were corrected, pond #2 filled and spilled in less than five days.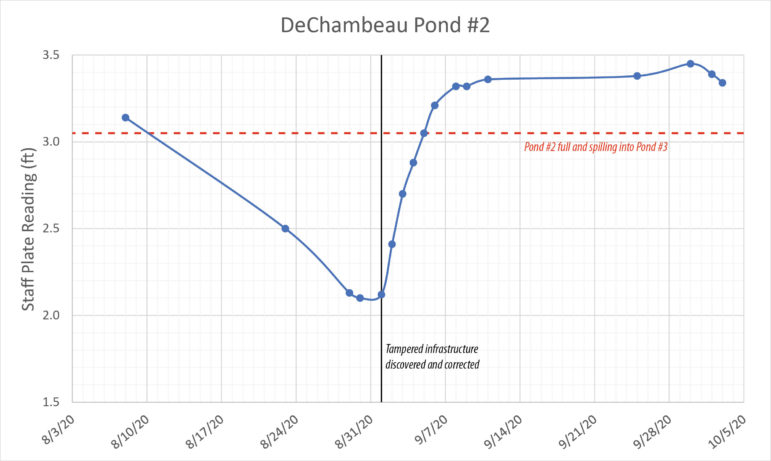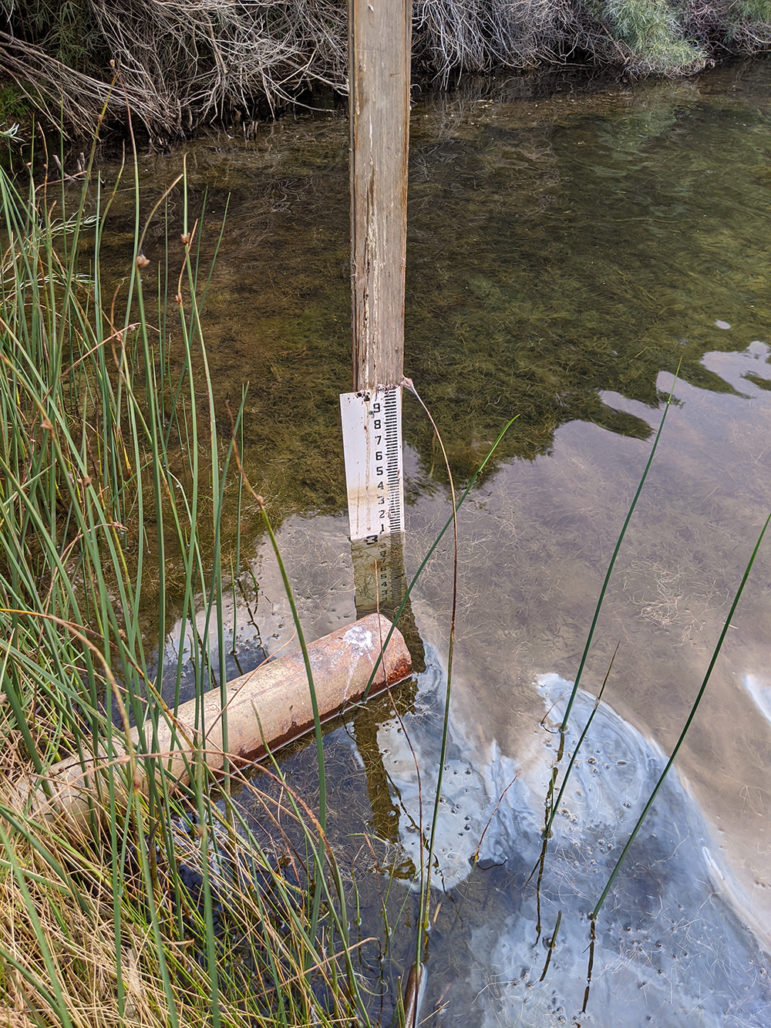 It has now been over two months since the flow of water to pond #2 was repaired and we're happy to see that the pond has stayed more than full during that time. The Tundra Swans are grateful for this fact as well.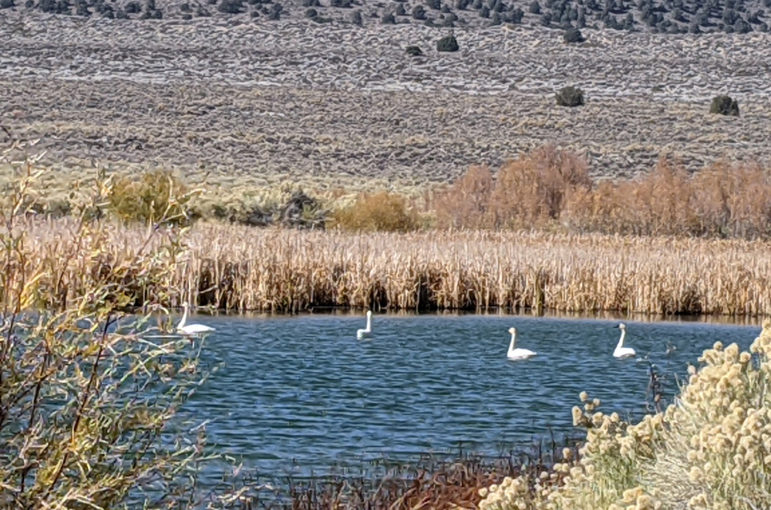 For more background information about the DeChambeau Ponds, check out my article, It takes a village to raise a pond, on page 7 in our Fall 2020 Mono Lake Newsletter.
Top photo by Robbie Di Paolo.