If climate model trends prove true, a significant El Niño event may be present by next fall. Could it mean an end to the California drought? Will it reverse Mono Lake's falling lake level?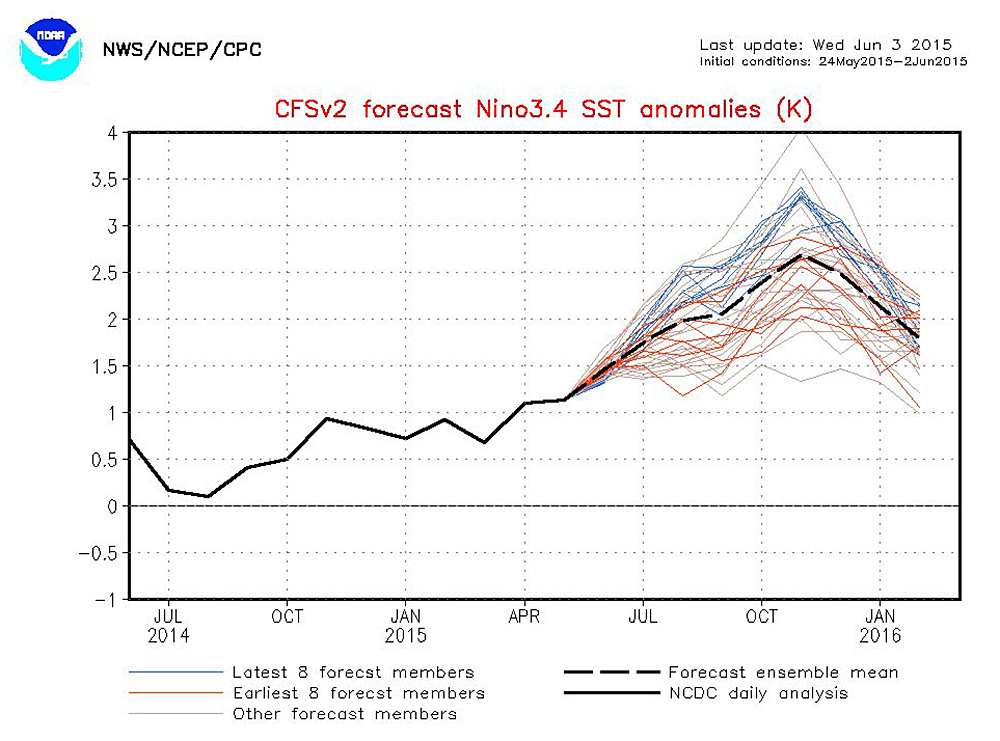 If El Niño strengthens and persists into the late fall, there will be an increased chance of above-normal precipitation for Southern California. The Eastern Sierra could also benefit, and the prognosis would be encouraging compared to the last four years. However, there are no guarantees, especially in an age of increasing oceanic and atmospheric temperatures and shifting climate patterns. We have observed few strong El Niño events in California history, and if one develops this fall it will be the most closely monitored and talked about to date.
In 2014 there were encouraging signs of a strong El Niño, but forecasts missed the mark. The Pacific is showing even more robust conditions this year, and the models are more bullish than ever. Even if an El Niño brings abundant precipitation in 2016, one wet winter cannot make up the deficit from California's most extreme drought in 1,200 years.
This post was also published as an article in the Summer 2015 Mono Lake Newsletter.