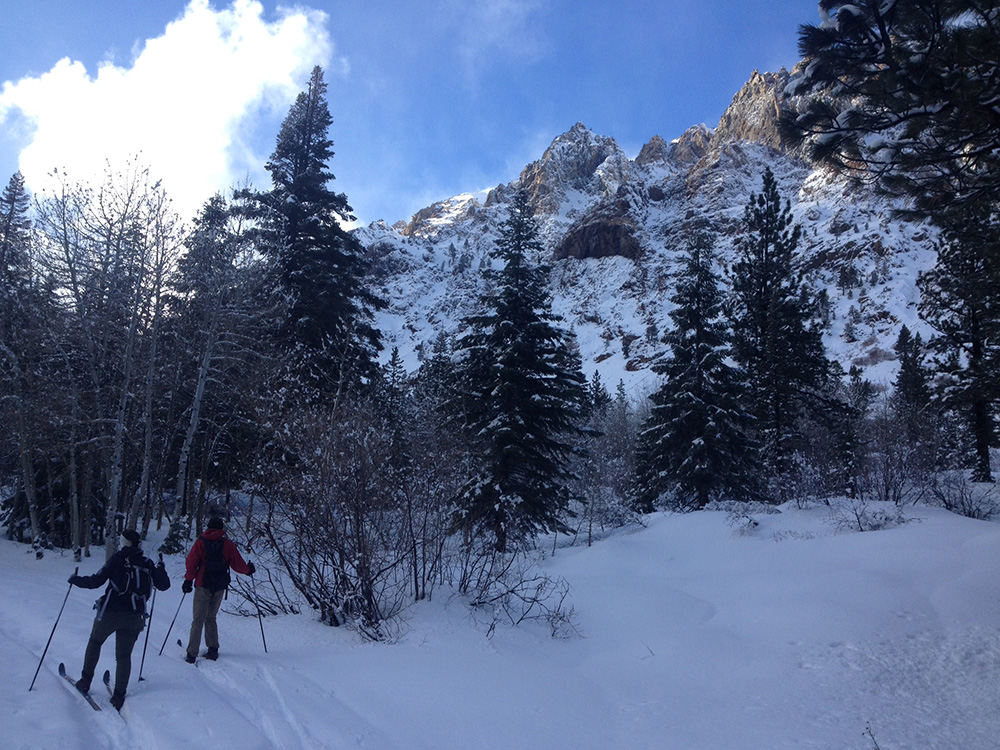 The Mono Basin is a favorite destination for visitors year-round. In the spring, the canyons are known for gorgeous wildflower displays—columbine, penstemon, and paintbrush abound—and stunning waterfalls. Summer provides limitless hiking opportunities, and an intrepid hiker can make the trek all the way to the crest of the Sierra once the snow has cleared. In the fall, aspen trees turn a dazzling gold and a cool wind reminds you of the snowy season to come.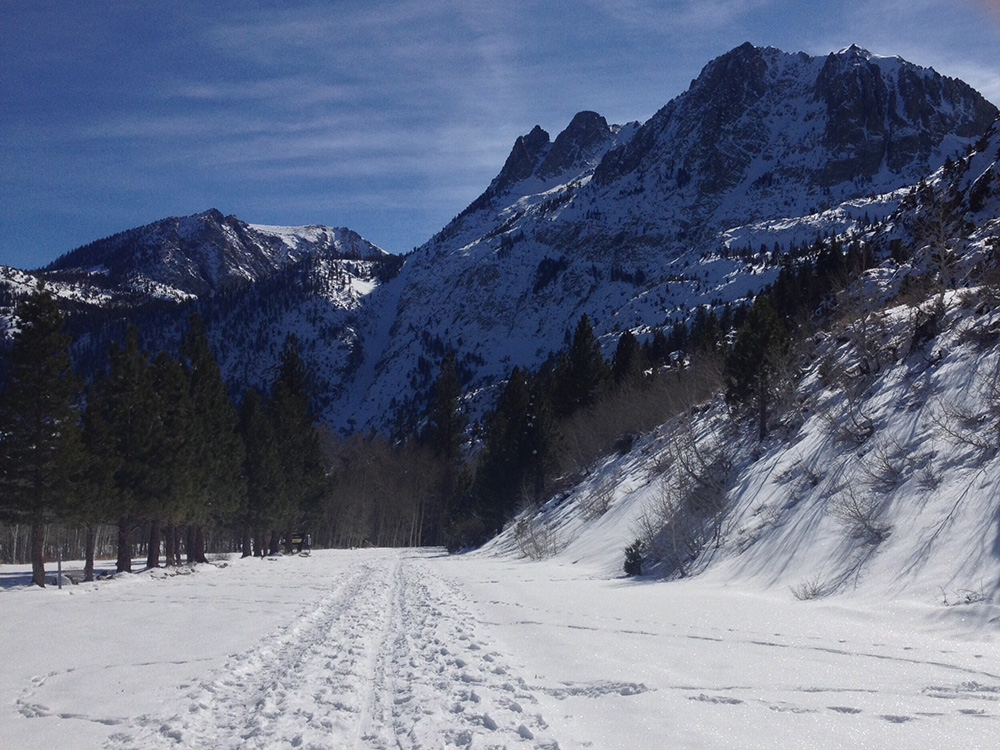 This winter, Lily, Robbie, and I have been experiencing the winter magic of the Mono Basin on cross-country skis. Even though there hasn't been enough snow to ski around the shore of Mono Lake this winter, there have been ample opportunities to ski throughout the Basin.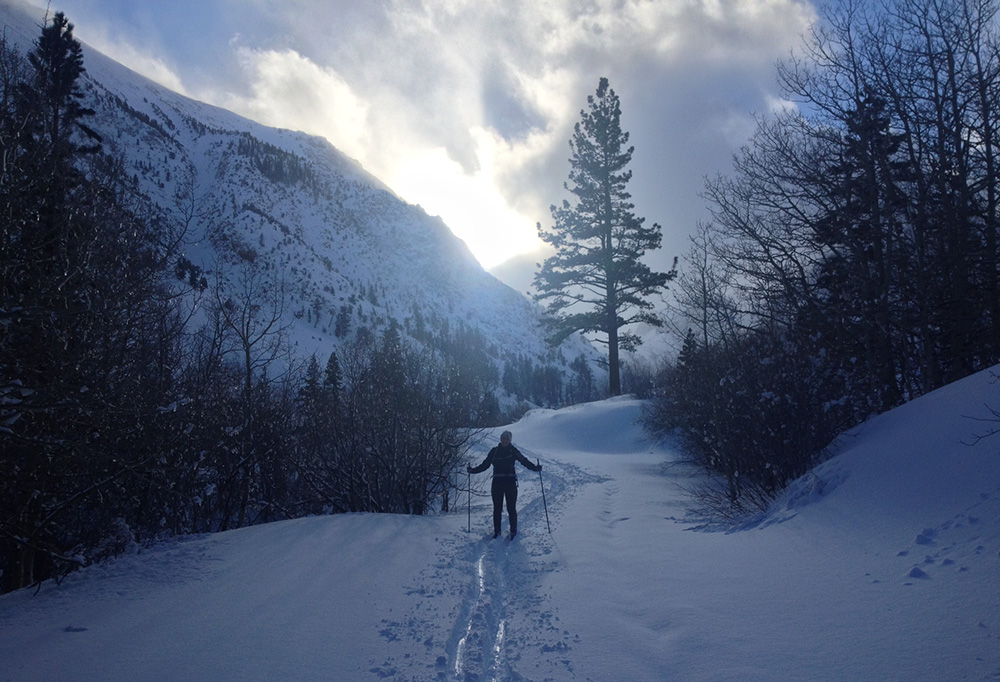 Snow blankets the canyon floors and adds another dimension to the jagged peaks above, contrasting beautifully with the dark, metamorphic rock of the Eastern Sierra. Snow dances on the tips of the highest mountains, brilliantly illuminated by the late-afternoon sun. The silence and sense of solitude is surreal—few birds spend the winter here and only the tracks of a few other critters can be seen.
I hope you enjoy these photos of this special season.