Mono Lake's tributary streams are wondrous in every season. Right now their bright foliage runs like ribbons of fire from the folds of the Sierra all the way to the shores of Mono Lake.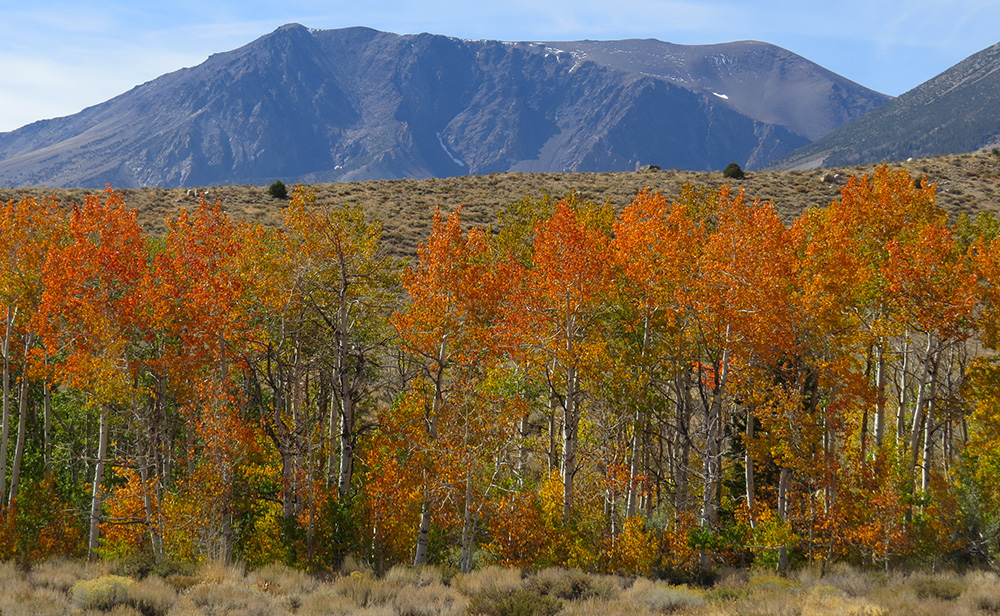 Dry for decades due to excessive water diversions by the Los Angeles Department of Water & Power, Mono Basin streams were rewatered and brought back to life thanks to the efforts of the Mono Lake Committee and other groups that rallied for their recovery.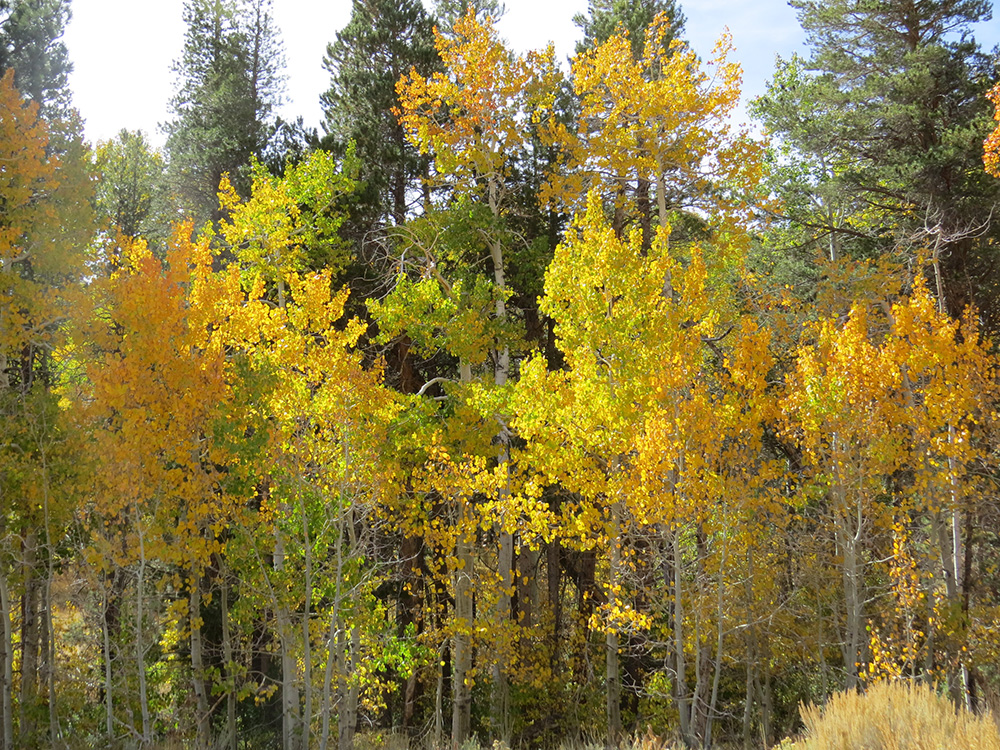 They provide rare riparian habitat in an otherwise desert basin, with cool, green, dense forests and undergrowth protecting the waterways for fish, birds, and mammals.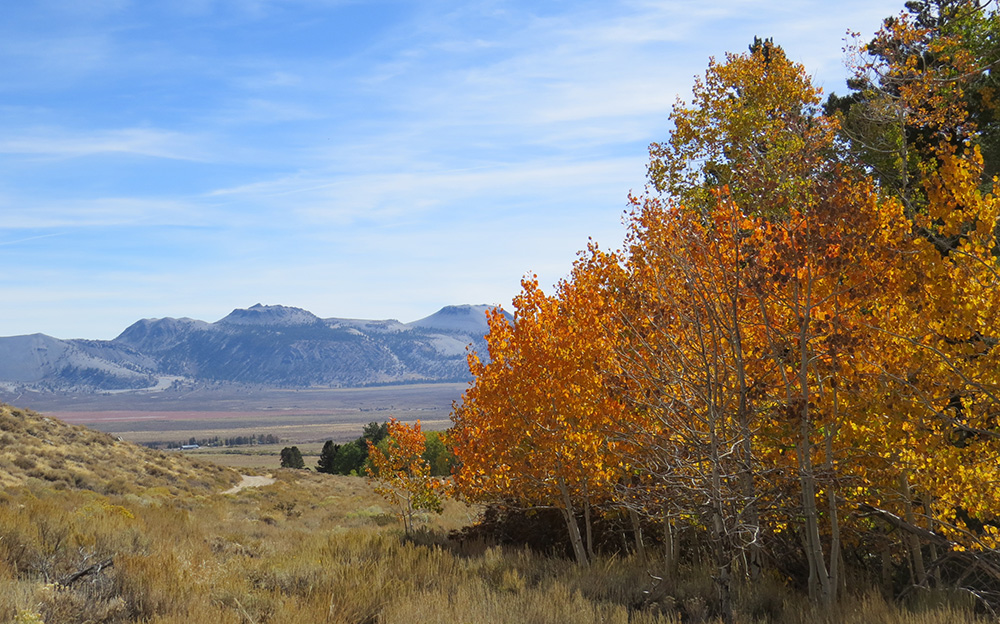 Quaking aspen provides most of the color in autumn, with leaves ranging from lime green to crimson red. Lower in elevation, near Mono Lake, the cottonwoods are turning bright golden. This shot from the Mill Creek web cam shows the glowing riparian corridor.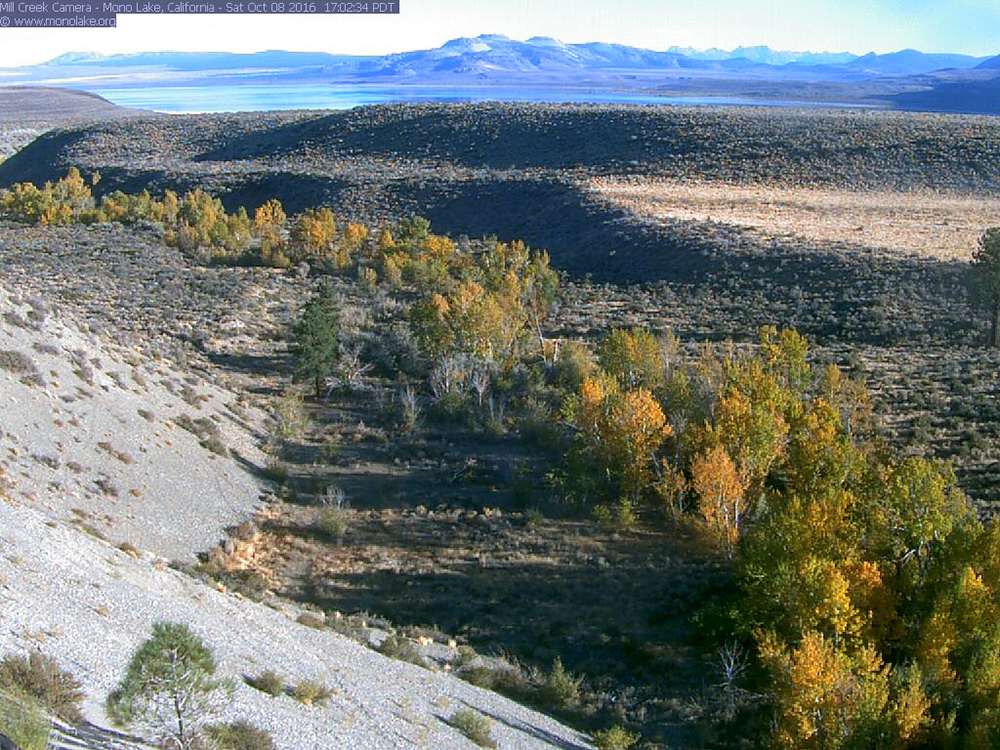 Enjoy these photos of fall foliage along Mono's tributaries! If you want to know where exactly these photos were taken, sign up for a Fall Color Foray guided trip and let us show you the best fall color spots.