While lightning-sparked fires spread across Northern California, at Mono Lake, the Beach Fire is nearly contained.
Lightning ignited the sagebrush and rabbitbrush uplands of the south shore of Mono Lake on the evening of August 16 and as of August 19, a total of 3,780 acres had burned. The fire has burned between South Tufa and Navy Beach and points east, affecting the eastern margin of the South Tufa area. Burning brush scorched a small portion of tufa, but most of the tufa grove complex remains undamaged. Firefighters have achieved 80% containment according to the latest Inyo National Forest update at 9:00am, August 19.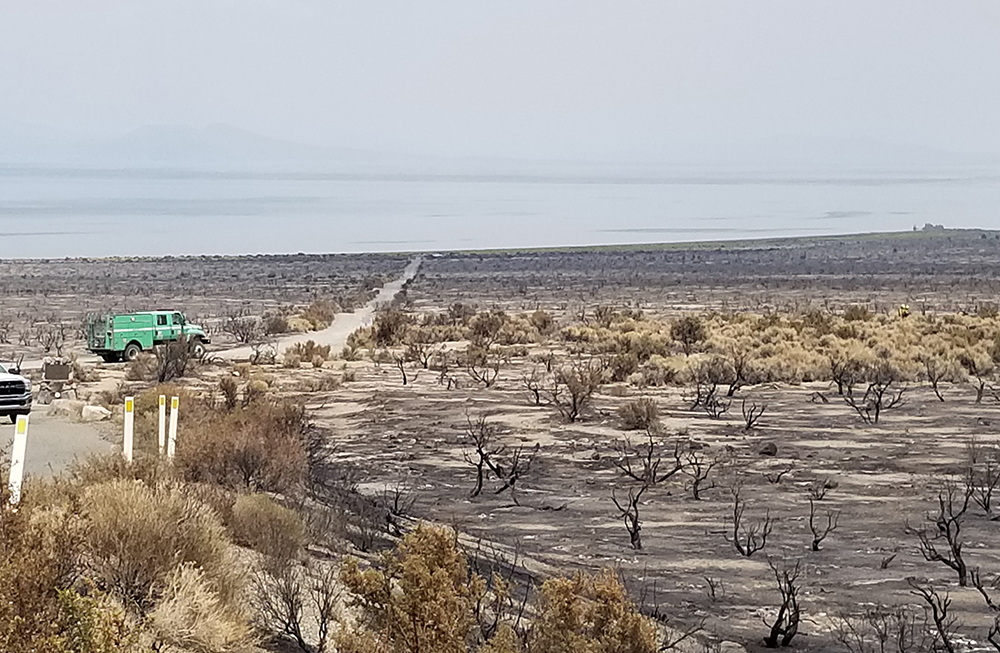 Firefighters are completing containment and mop-up, working closely with California State Parks to preserve tufa and spring resources within the Mono Lake Tufa State Natural Reserve.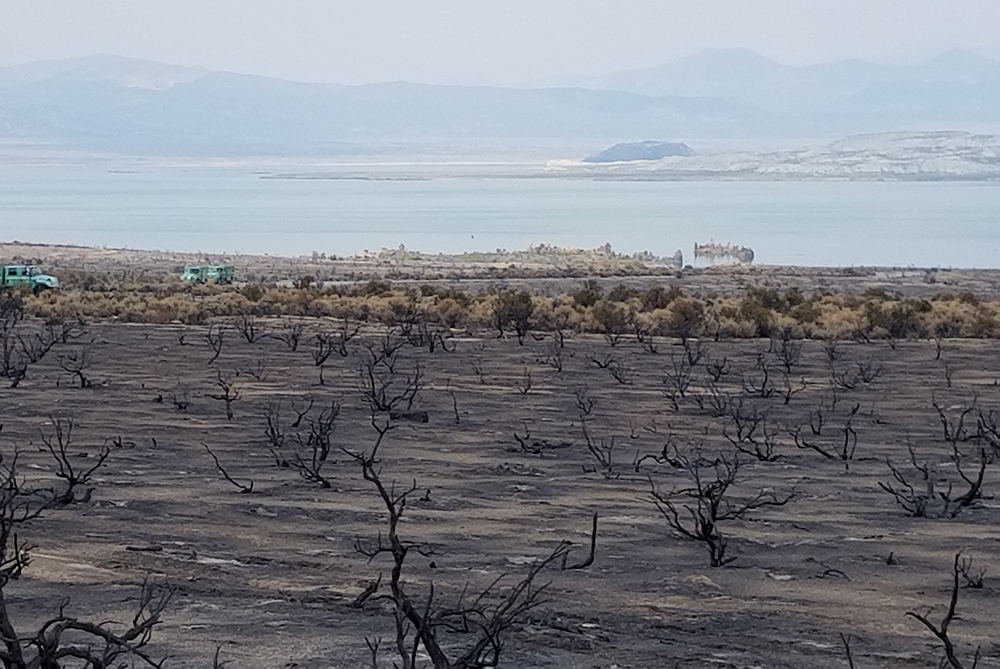 Highway 120 East is now open, but South Tufa and Navy Beach remain closed. The Inyo National Forest and California State Parks are evaluating resource damage and emergency stabilization efforts that will be required to protect tufa and spring/wetland resources from potential OHV impacts. There is no estimated opening date for South Tufa and Navy Beach at this time.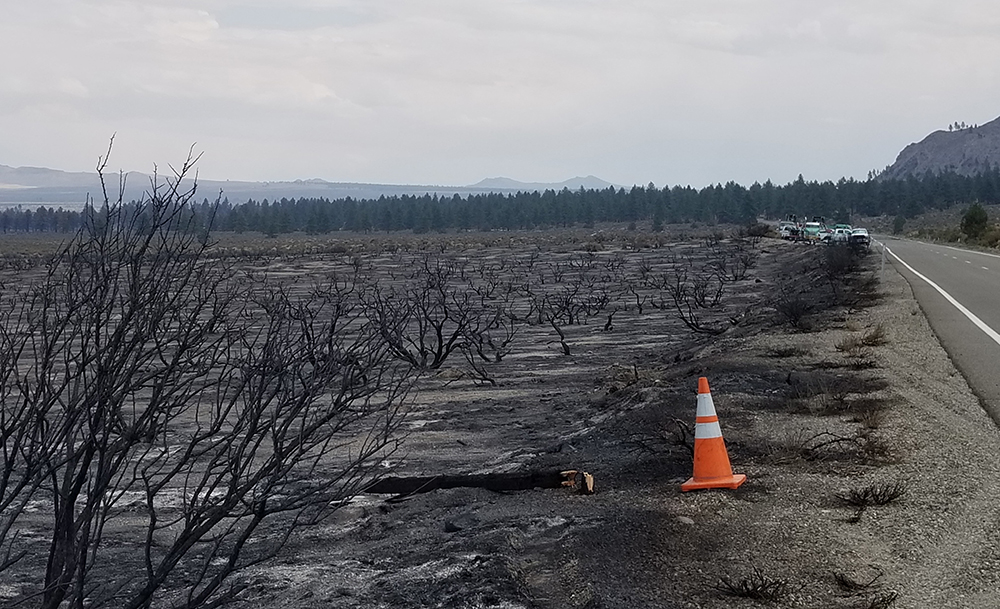 Top photo by Rose Nelson.