This post was written by Barbara Ball, 2014 Information Center & Bookstore Manager.
Happy winter solstice, the shortest day of the year, and a day that's been celebrated for millennia with fire, candles, and other traditions.
The word solstice comes from two Latin words: sol, meaning sun, and sistere, to stand still. This is a day when the sun stands still in the sky. In ancient Rome, winter solstice was called Dies Natalis Invicti Solis: Birthday of the Unconquered Sun. Happy birthday, Sun! From yesterday, its lowest point and shortest day, the light is again reborn. (Thank goodness….)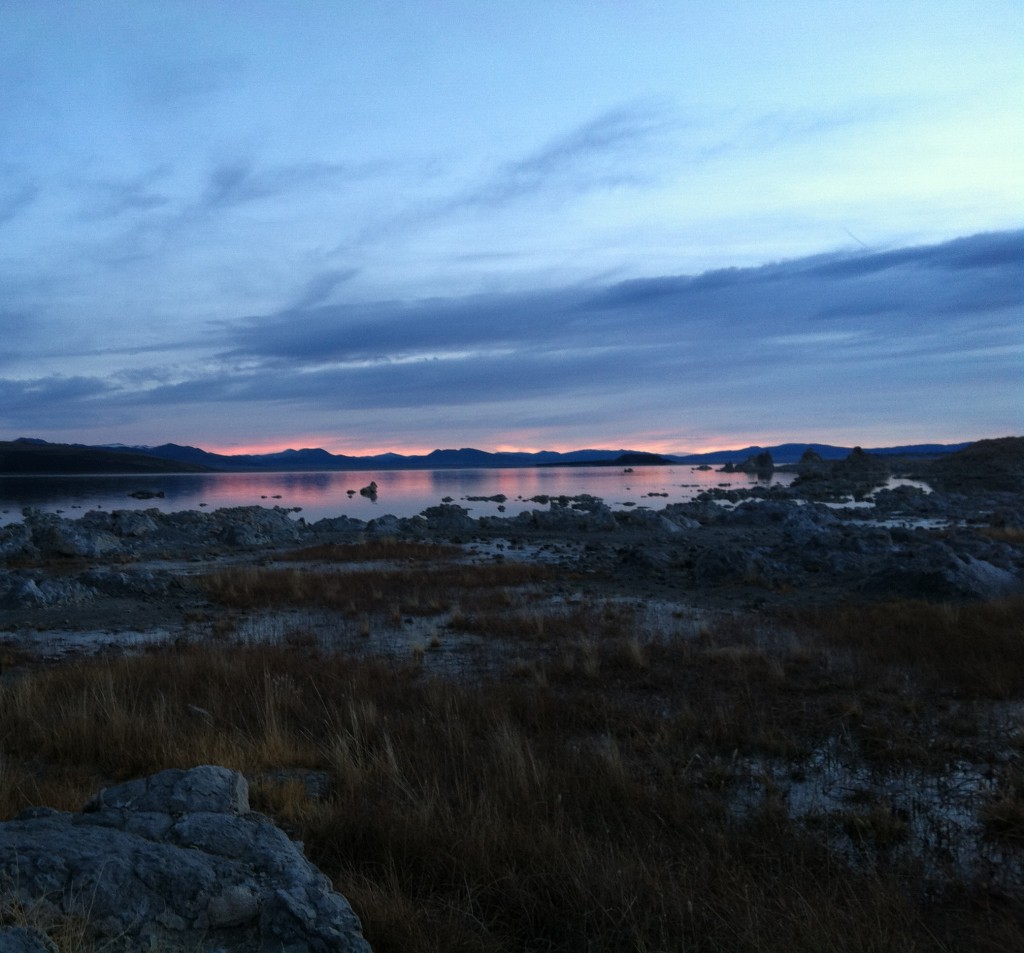 In Celebrate the Solstice: Honoring the Earth's Seasonal Rhythms through Festival and Ceremony, Richard Heinberg describes solstices as "times of danger and opportunity; times for special alertness and aliveness." We decided that in honoring the solstice, we wanted to have our own "special alertness and aliveness." We went to Mono Lake—known for its spectacular sunsets—to observe and photograph both sunrise and sunset. To see the light from both ends of the shortest day, and thus acknowledge and celebrate that the days will now begin to lengthen.
We went to Old Marina for sunrise:
And South Tufa for sunset: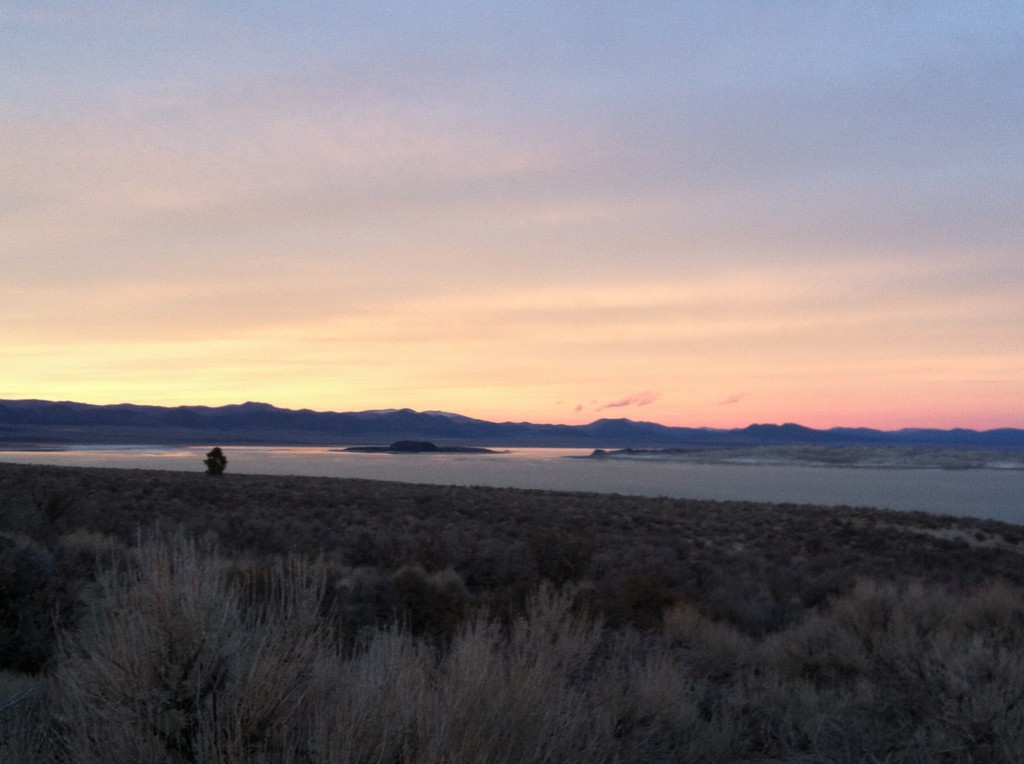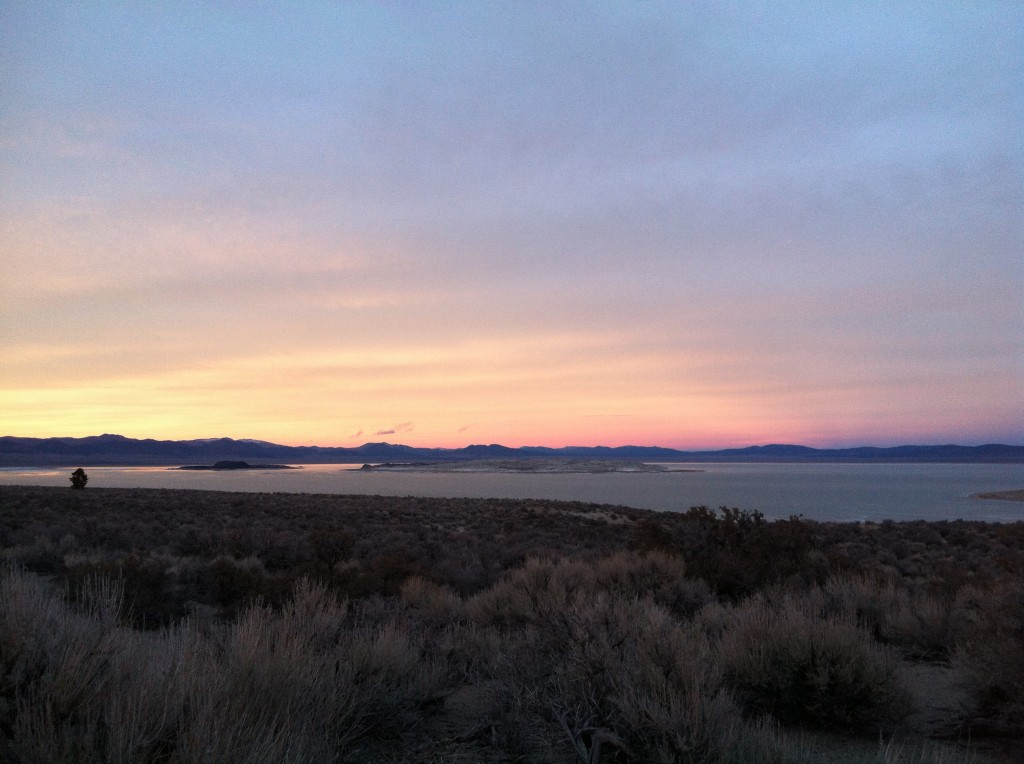 May your candles burn bright and your spirits stay high as the light returns and we head once again towards summer.