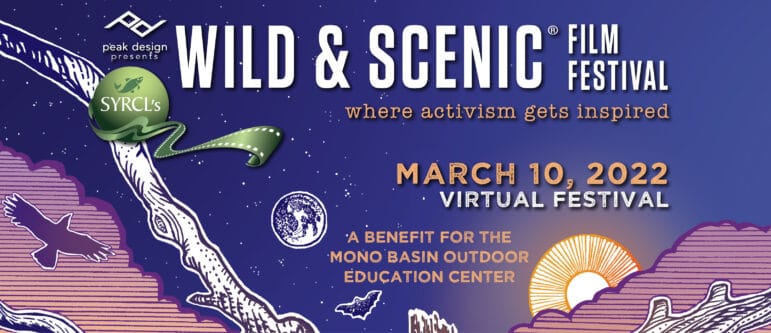 Wild & Scenic Film Festival goes virtual
Last year, we piloted our first entirely virtual Wild & Scenic Film Festival, a fundraiser for the Mono Basin Outdoor Education Center (OEC) and it was a smashing success. More than 600 people from across the country tuned in and helped raise nearly $12,000 for the OEC, which supported exciting OEC renovations and allowed more groups to visit the Mono Basin with transportation grants.
For 2022, we are going virtual again, and you can join us for our eleventh annual Wild & Scenic Film Festival from anywhere with an internet connection and tickets are now on sale through our partner Qudio! We will be featuring a series of short, inspiring, and engaging films that showcase amazing people, beautiful places, and unique perspectives. Get your tickets early and save 20% using promo code MONOLAKE20.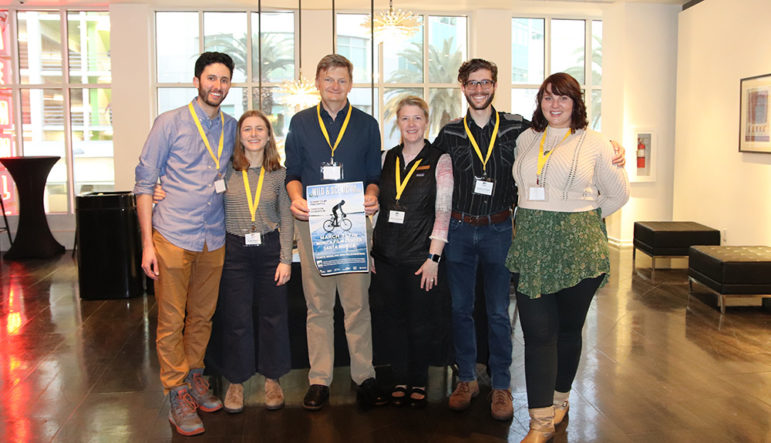 Watch live on March 10, or stream the recorded event March 11–18
Watch the festival live on Thursday, March 10, 2022 at 7:00pm Pacific to hear from Committee staff and learn more about the Mono Basin Outdoor Education Center and the current health of Mono Lake. With the live virtual experience, Committee staff will be there with you on live chat so together with fellow Mono Lake Committee members you can share thoughts on the films, get caught up on all things Mono Lake, enjoy the films in the comfort of your own home, and even have a chance to win some great raffle prizes. As the event nears, we'll be providing additional information for how to watch the festival on your computer or TV using the Qudio platform.
With the purchase of your ticket you can watch the full event anytime for one week following the event (through Friday, March 18).
Learn more about all the ticket packages we're offering through our virtual partner Qudio. If you have any questions or if you would like to learn more about special discounted tickets for students, please send me an email or call (760) 647-6595 and ask for Andrew. All proceeds continue to benefit the Mono Basin Outdoor Education Center, where urban youth connect to the source of their water through outdoor activities and environmental stewardship.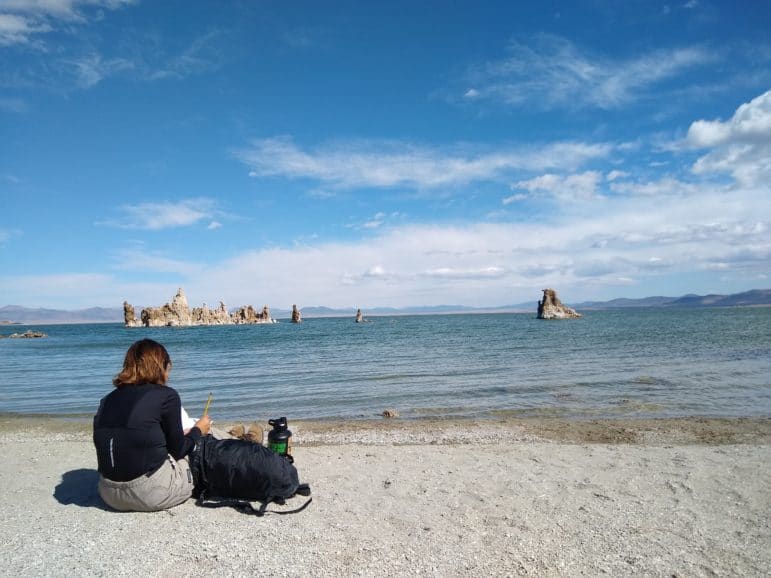 Top photo by Joey Schusler, from the short film "Becoming Ruby."