This post was written by Barbara Ball, 2015 Information Center & Bookstore Manager.
One of the best parts of my job happens biannually when the Mono Lake Committee gallery changes over from one artist to the next. We are so lucky to have a wealth of talented artists willing to exhibit and sell their work here.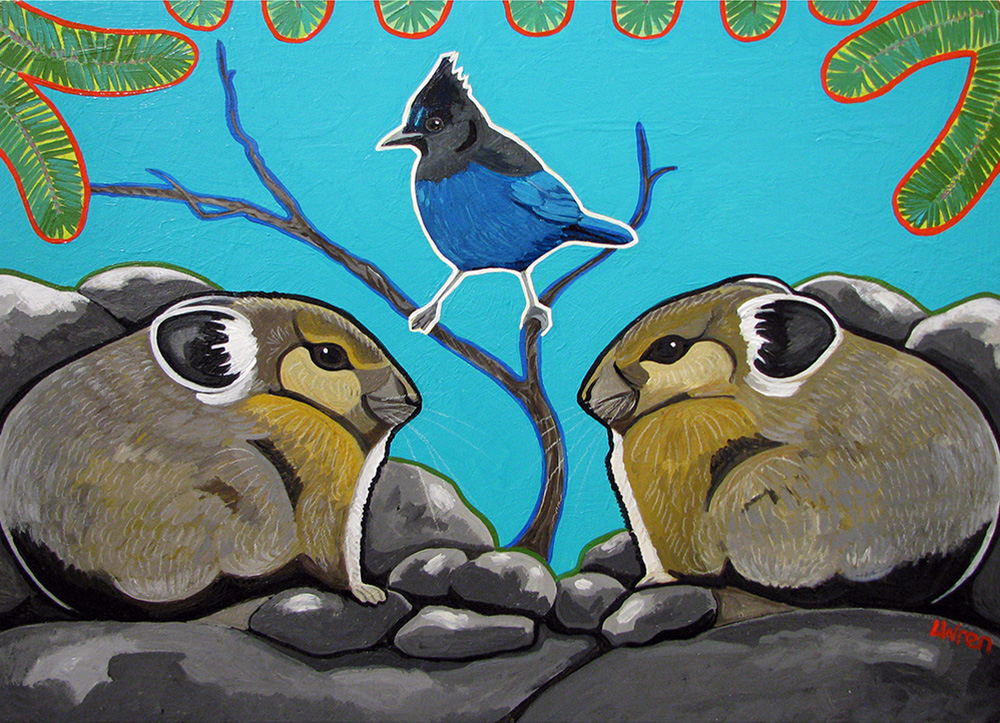 Moira Donohoe's paintings received high praise from both visitors and staff alike these past six months, and now we are thrilled to have L. Wren Walraven's art on display through mid-August.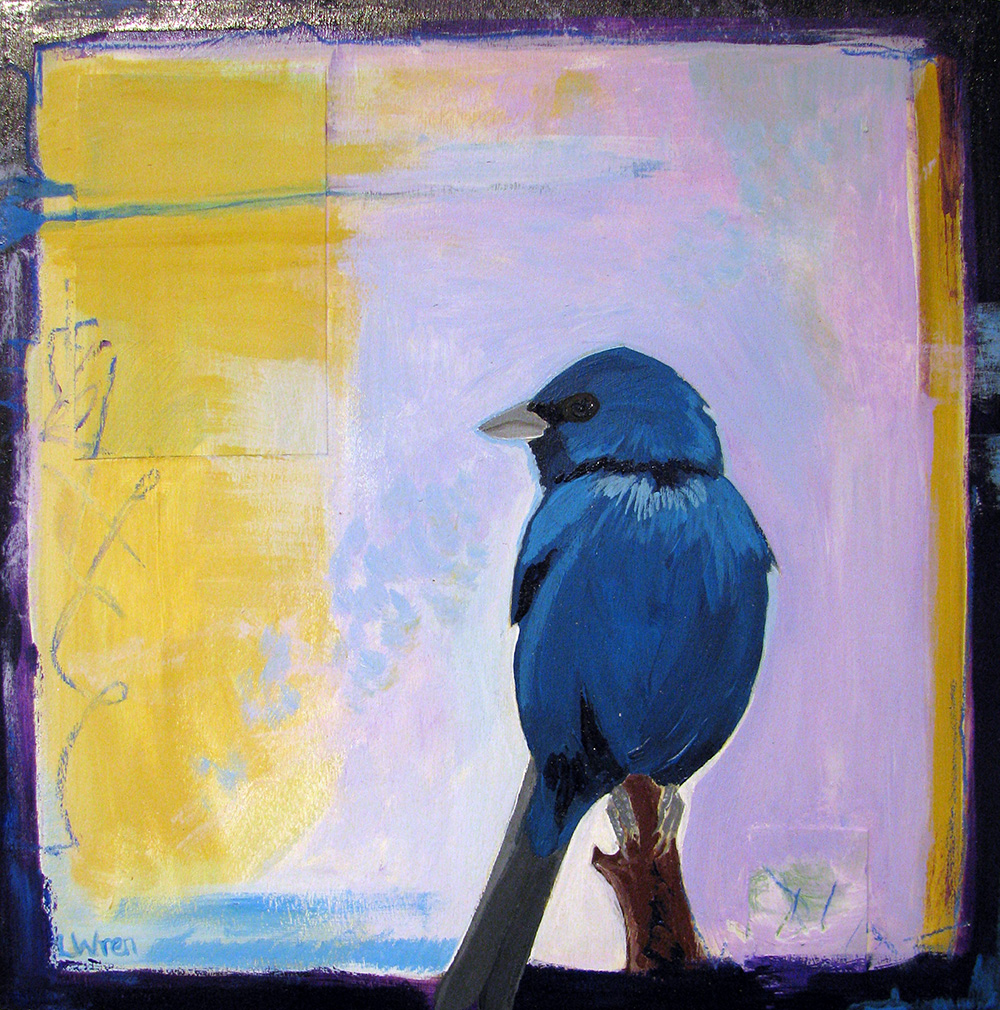 Wren's work is so much fun! She has exhibited in our gallery a few times previously, and she is the artist whose bird paintings have been used the most on our annual Mono Basin Bird Chautauqua T-shirt. Please stop by and to see Wren's work; we are open daily from 9:00am to 5:00pm. You can also see a glimpse of her work online at her website.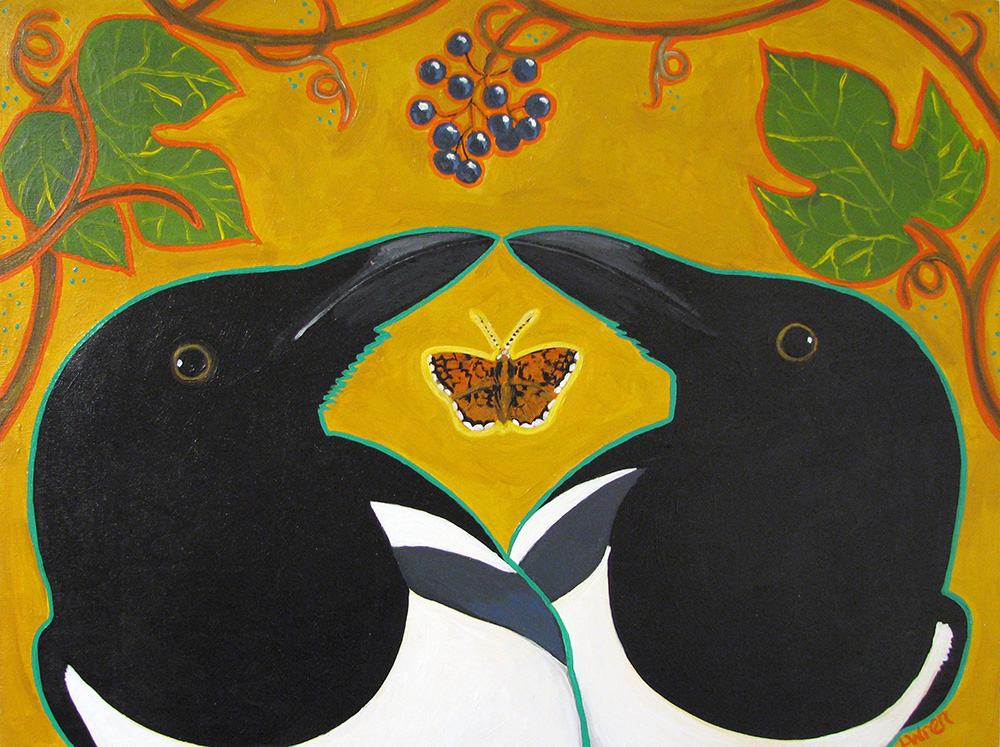 We hope to see you here soon. Let's hear it for the birds! And this unique art that depicts them.