This post was written by Jenny Rieke, 2017 Birding Intern.
We hope you can join us for one of the new Lundy Canyon bird walks this year—on Saturdays at 7:30am. There is so much to see in Lundy Canyon, it really is one of the gems of the Eastern Sierra. I've put together this collection of photos from the 2017 season so far, and hope it inspires you to join us!
Lundy Canyon is home to some of the Eastern Sierra's best birds, wildflowers, and waterfalls along Mill Creek, which flows down the canyon and into Mono Lake.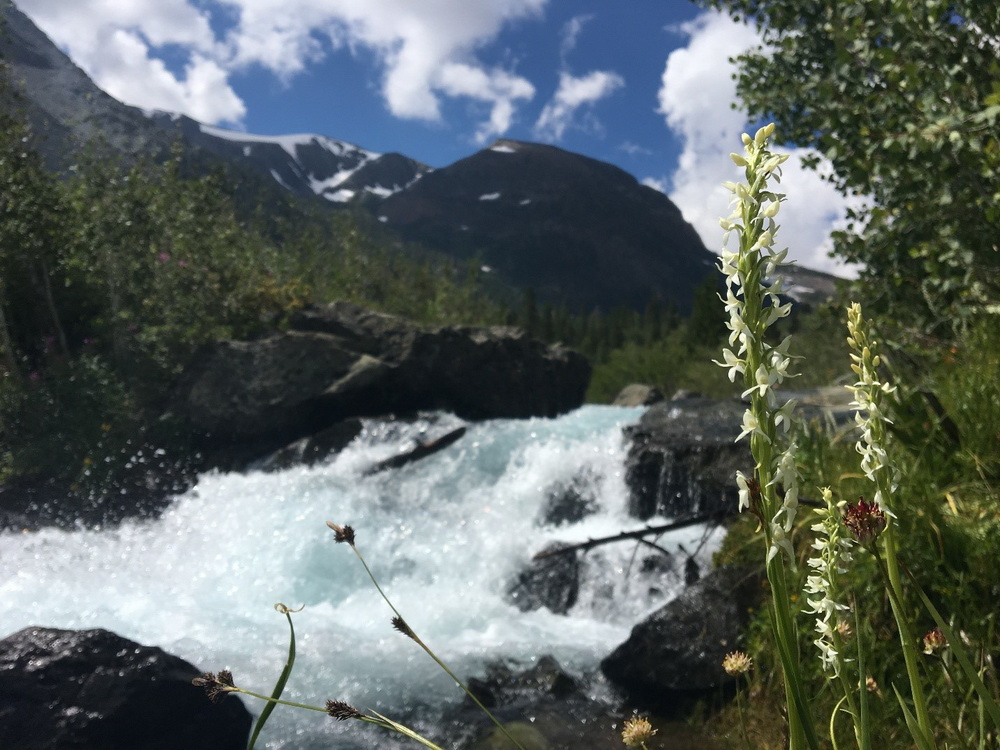 Nestled in the eastern escarpment of the Sierra Nevada, Lundy Canyon is a high-elevation canyon rising from Lundy Lake at 7,858 feet above sea level to the 11,770-foot Black Mountain.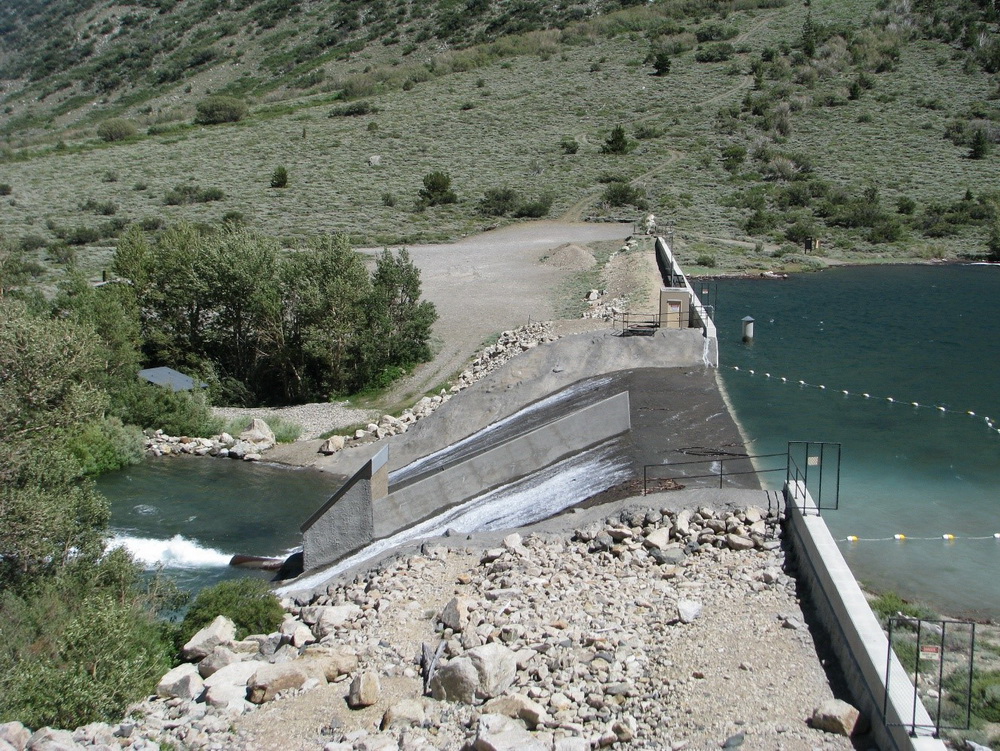 Due to its high elevation, healthy riparian ecosystem and unique microclimate, Lundy Canyon offers a rich diversity of bird species. In spring and summer you can find a wide variety of breeding birds—from hummingbirds to Golden Eagles.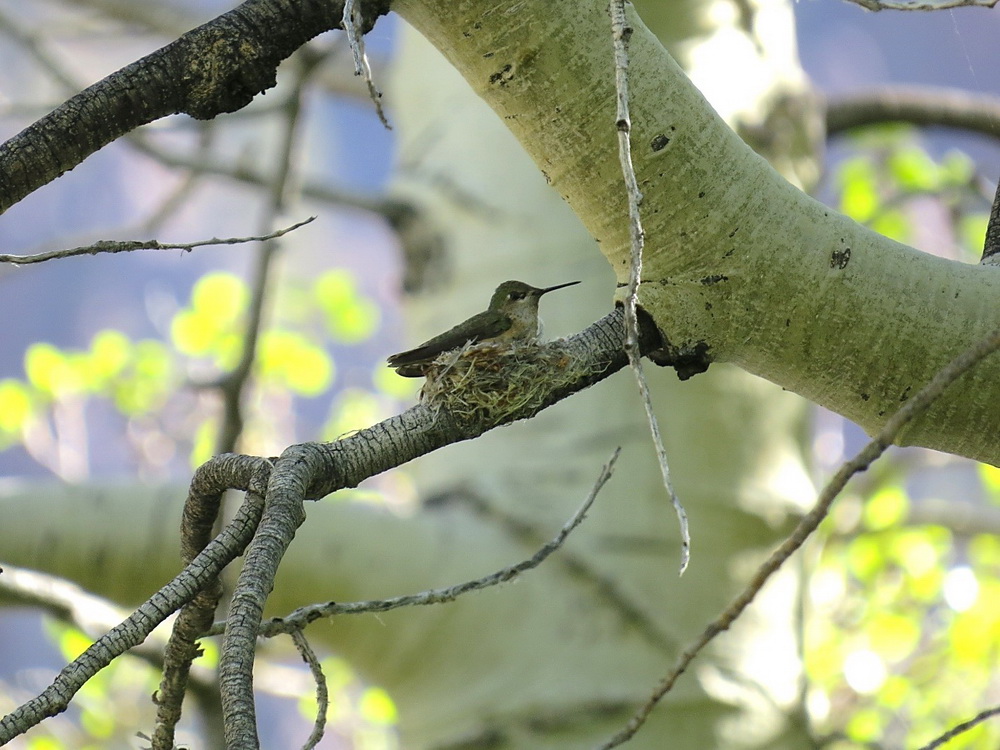 The aspen and willow trees surrounding Mill Creek provide excellent habitat for songbirds such as flycatchers, vireos, and a myriad of warblers.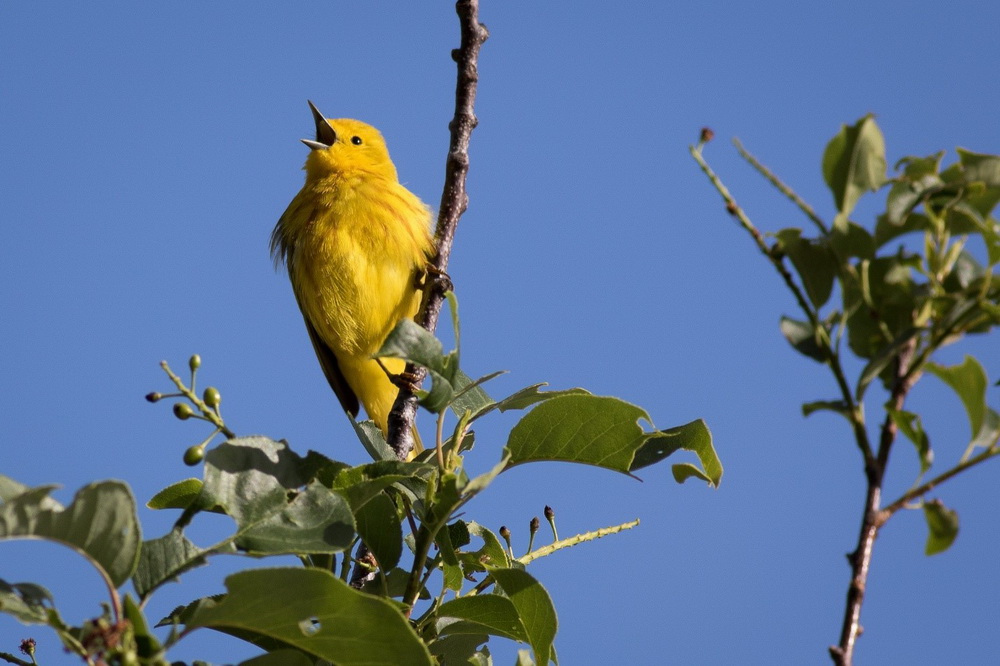 The presence of pine trees in the area brings many of the classic Sierra Nevada specialties including tanagers, grosbeaks, finches, nutcrackers, and woodpeckers.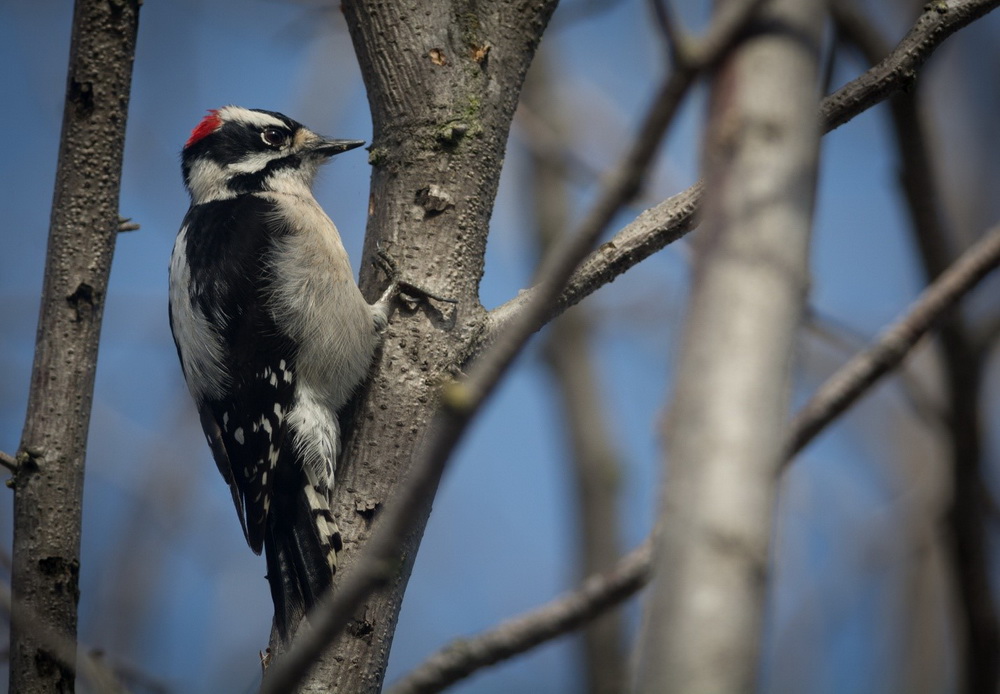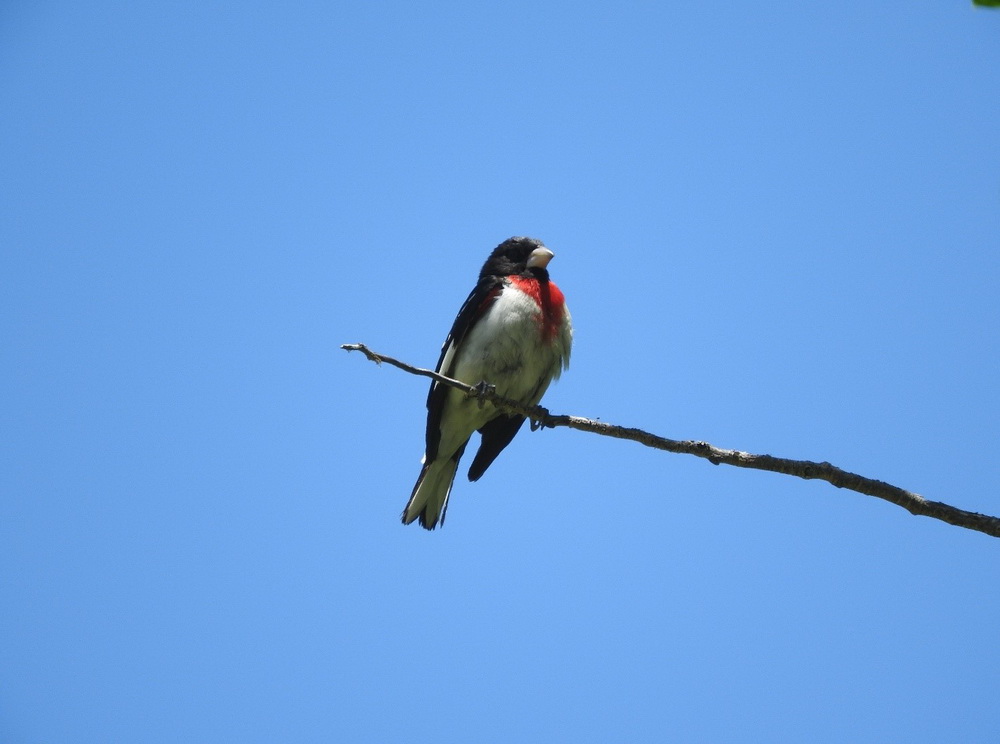 Thanks to the huge snowpack in the Sierra this year, the flowers in Lundy Canyon are blooming like crazy!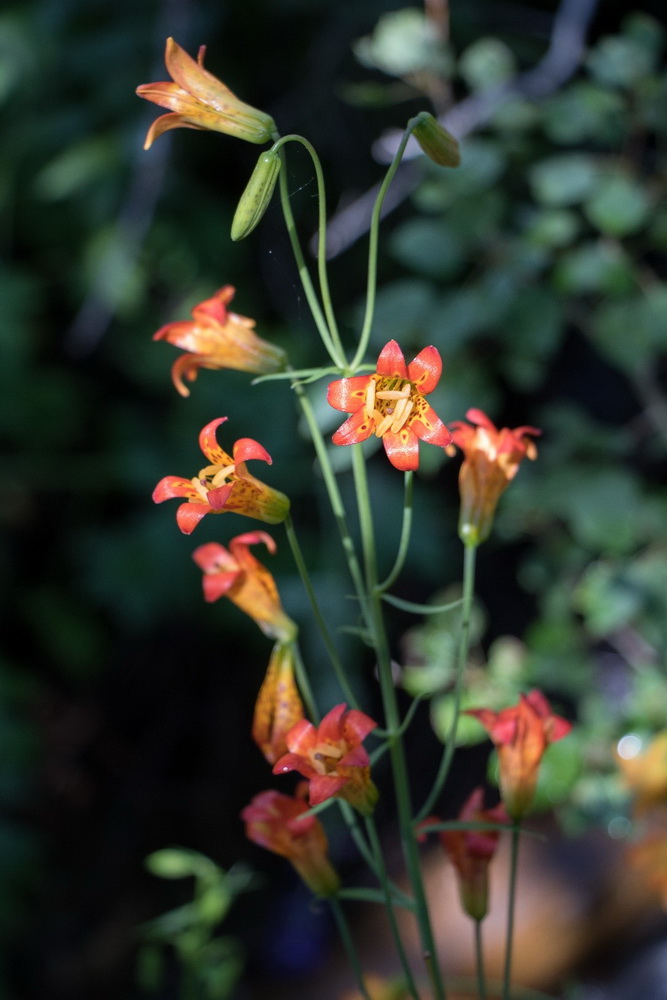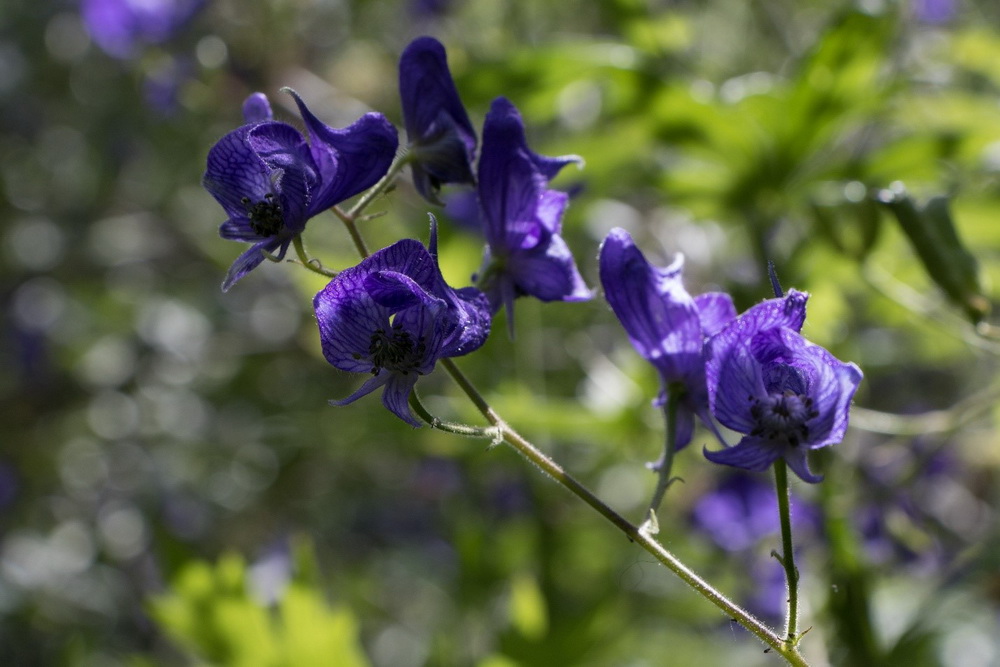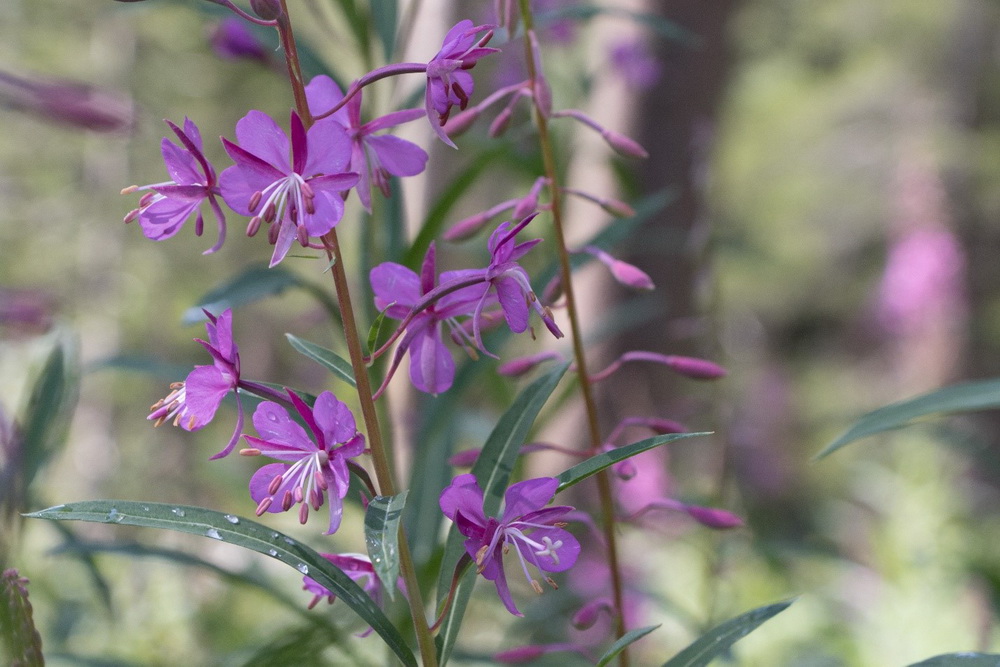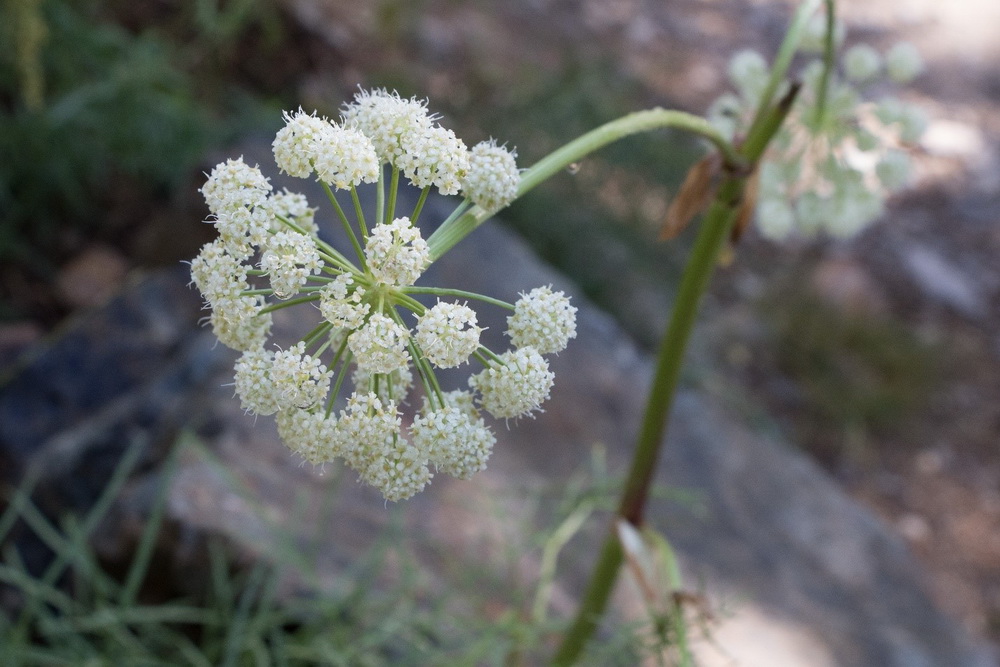 Lundy Canyon is also known for its resident bighorn sheep population—a rare but exciting sighting!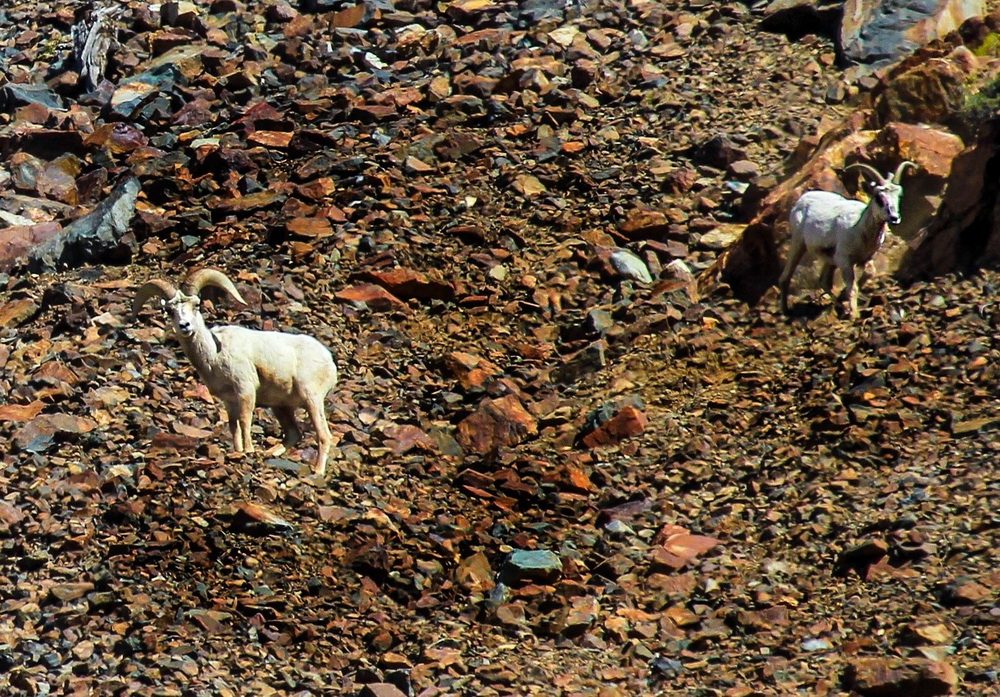 You may also get to see an American pine marten—a tree-climbing weasel that is diurnal (active during the day) in the summer months.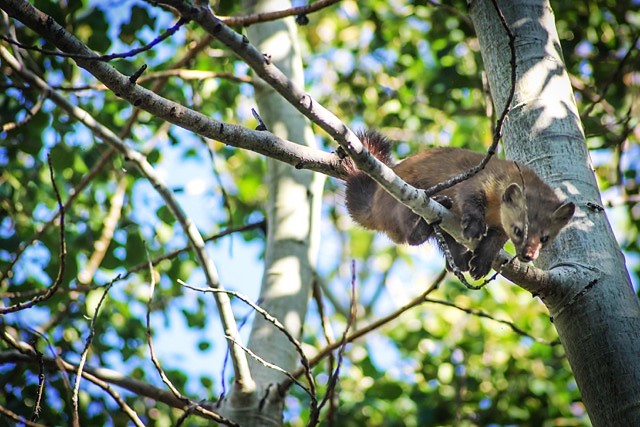 If you are interested in geology, there is much to admire in Lundy Canyon.  Few areas offer better examples of granite intrusion into the ancient red and black metamorphic slate.
Did you know that Lundy Canyon was covered by glaciers that scoured out the canyon? The Lundy Canyon glacier was between six and seven miles long, and about 1,000 feet deep! Keep your eyes out for hanging valleys, glacial lakes, and moraines while hiking in Lundy Canyon.
Next time you visit the Mono Basin, take a hike up Lundy Canyon and enjoy the many wonders it has to offer. It's not too late—fall is a great time to see the aspens change color. Or, join us for a Lundy Canyon bird walks every Saturday at 7:30am.
Be sure to stop in to the Mono Lake Committee Information Center & Bookstore for up-to-date trail information and to record any wildlife sightings.