As of 4:30pm this afternoon cars are being escorted 50 at a time through the fire closure on Highway 395. If conditions become unsafe the highway will close completely once again.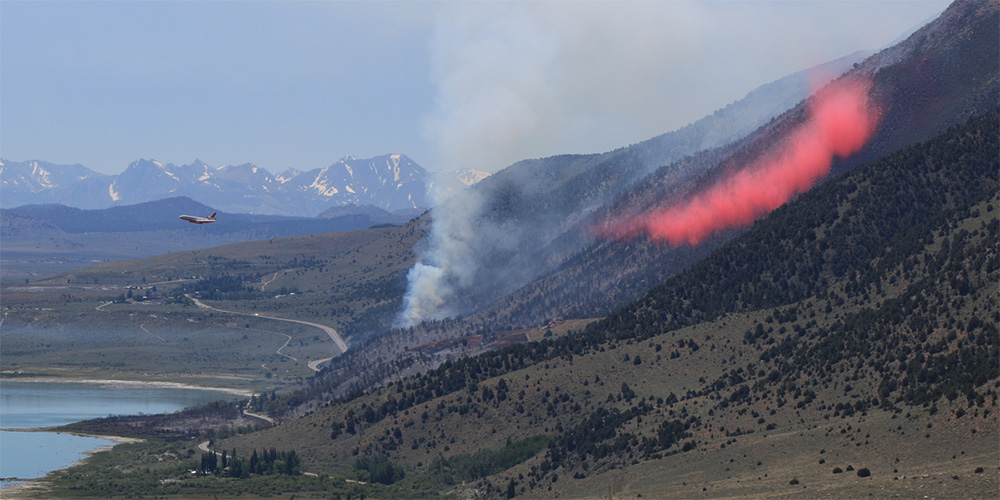 The fire's statistics have not been updated on Inciweb since this morning—819 acres burned, with 5% containment, and 300 personnel responding. However, it now says on Inciweb that containment of the fire is expected to take at least five more days, with full containment estimated for Thursday, June 30.
The Lee Vining Community Center, Hess Park, and the high school softball field are being used for a fire command center with meal and shower trailers brought in for the firefighters. Mattly Avenue is closed to traffic at Hess Park.
We will keep you updated on the fire in the Mono Lake Committee Information Center & Bookstore (open 8:00am–9:00pm daily as long as we are not evacuated) and here on the Mono-logue as well as on Facebook, Twitter, and Instagram. Caltrans posts updated road information here. For more background on the fire, see previous updates from the Mono-logue here.
We are so grateful to all of the firefighters working on this fire—thank you for your efforts to keep our communities safe.
Helpful links: