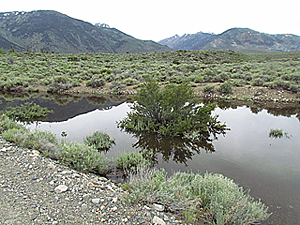 This post was written by Sarah Melcher, 2011 Mono Lake Intern.
Mill Creek, Mono Lake's third largest tributary stream, is literally running wild! Currently in the midst of its second-highest peak since 1986, the amount of water running down this channel is more than jaw-dropping. At Lundy Lake Reservoir, the water gushing over the dam spillway travels under the road through a culvert to meet the creek on the other side. Currently, this culvert is in danger of being washed out completely due to the incredible amount of water spilling over the dam. If the culvert were to wash out, it could take the monitoring flume, located directly downstream from the culvert, with it. Thankfully, Mono County has been quick to respond by cutting a secondary channel in the road for the water to use, reducing this potentially disastrous possibility.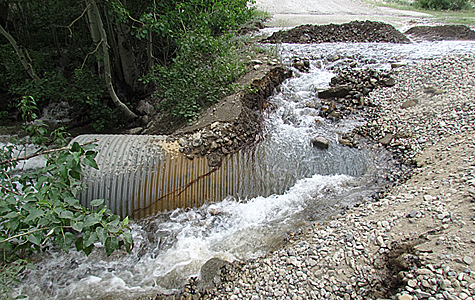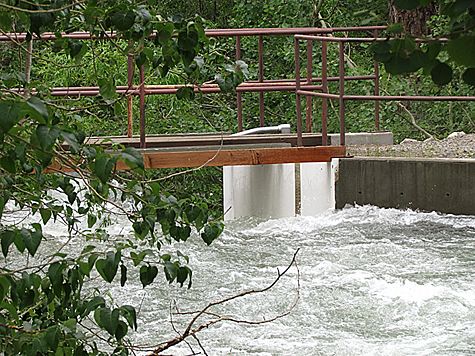 Further southeast, where the creek crosses under Cemetery Road through another culvert, the high flows began running onto the road above the culvert early Tuesday morning.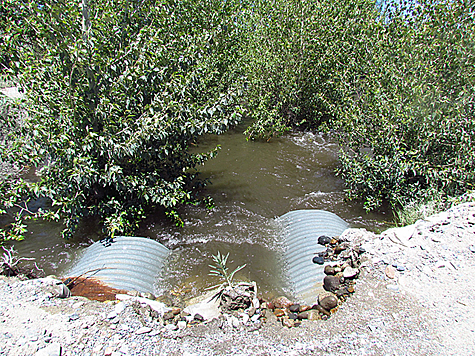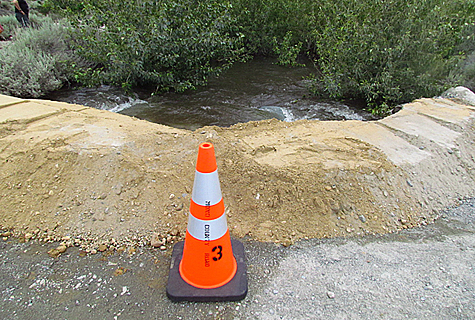 To alleviate the possibility of road damage, Mono County cut out two new channels leading from the creek into an adjacent antiquated side channel, which has been dry for a number of years.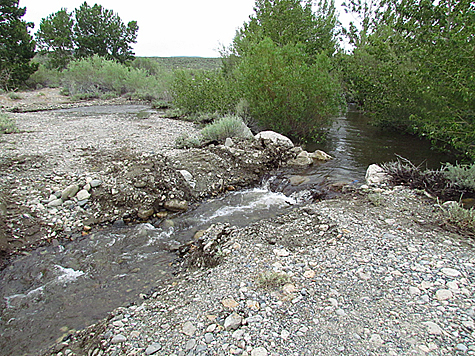 Thus, a portion of Mill Creek's water is migrating west of the original channel in a secondary channel also heading toward Mono Lake, and the road is still intact.
With Mill Creek and other Mono tributaries experiencing peak flows at historic levels, one might wonder how long this water can possibly last. Hydrologists report that the remaining snowpack is still large enough to provide for another big peak on Mill after this one, which means it's more than an exciting year for Mill Creek.