This post was written by Barbara Ball, 2014 Information Center & Bookstore Manager.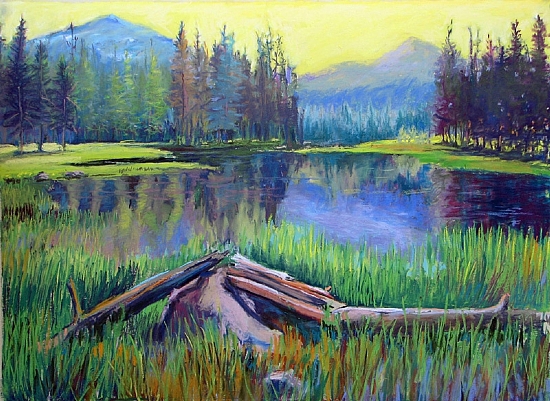 After bidding a fond (and, I'm sure, temporary!) farewell to Ane Carla Rovetta, we are excited to welcome Moira Donohoe's artwork to the Mono Lake Committee Gallery, where it will be on display into the new year.
A native of Yosemite, with family roots and history in the park, Moira brings the beauty of Yosemite and the Sierra to life in her predominantly oil or pastel paintings that include striking colors, contrast, and light. Come in and see Moira's art in person, and perhaps purchase a painting for your special someone or for yourself. Also, save the date of Saturday, August 30 from 4:00pm to 7:00pm, when you can meet Moira at her artist's reception and view her work at the Mono Lake Committee.