Starting in June the Mono Lake Committee's 2014 field seminar season kicks off, ushering in a summer of 20 exciting classes that offer the chance for participants to delve beyond a basic understanding of the Mono Basin's natural and cultural history in a hands-on way.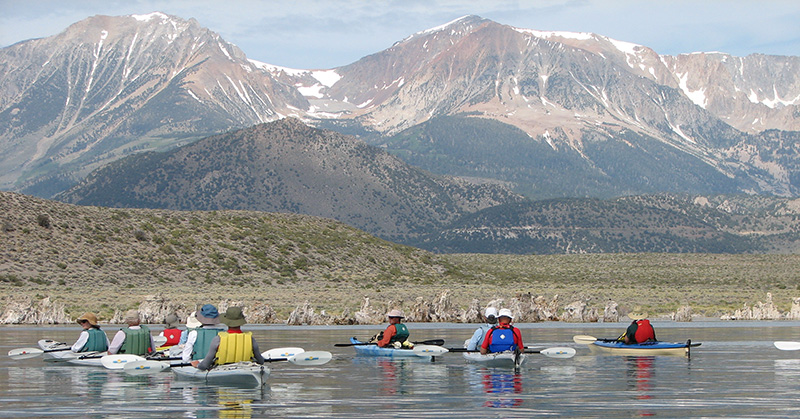 Our three June seminars include a class on the Mono Basin's mining history, a guided Mono Lake kayaking tour, and a weekend of artistic exploration using brilliant pastel chalks. There's still room in all three classes, so sign up before you miss your chance!
In Visions of the Past: First Discoveries, Bodie State Historic Park interpreter Terri Geissinger will bring the Mono Basin's mining past to life with stories of the prospectors, discoverers, and the families who settled here in the 1800s. The group will visit Dogtown, Monoville, Mono Mills, stagecoach routes, railroads, and old mines, with a special trip to the Bodie Bluff. June 7–8; $155 per person/$140 for members; sign up here.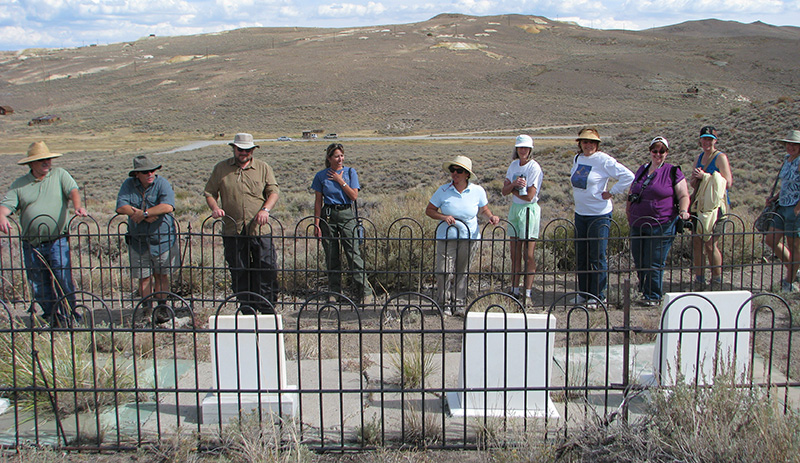 Sign up for the South Shore Kayak field seminar and enjoy a spectacular summer day on Mono Lake with guides Stuart & Sue Wilkinson of Caldera Kayaks. Floating on the water offers a unique, peaceful perspective that few visitors experience, and offers a close-up view of brine shrimp, underwater tufa towers, lake-bottom springs, and flocks of birds. June 14; $105 per person/$95 for members; sign up here.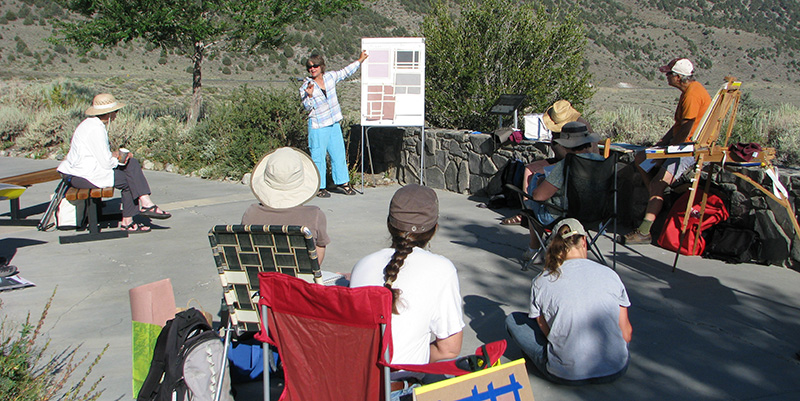 We're lucky to have artist Ane Carla Rovetta's brilliant pastel artwork on display in the Mono Lake Committee gallery, and this seminar, Capturing the Mono Basin in Pastel, will complement the show perfectly. Ane Carla will guide students of all levels through several sketches, color studies, and value experiments that will help organize the overwhelming hues of the Mono Basin's summer landscape. Students will go home with at least one finished painting and the tools to capture favorite landscapes on future trips. June 27–29; $175 per person/$160 for members plus $40 materials fee; sign up here.