This spring, when tens of thousands of California Gulls return to their island nesting ground at Mono Lake, they will be in danger of having their once-safe colony raided by coyotes. During the drought, Mono Lake dropped 7 vertical feet—exposing a landbridge to the gulls' nesting islands. It's hard to believe that all of this snow and rain we're getting won't fix the problem naturally. The lake is rising, but the snow we've gotten this winter won't melt and raise the lake in time to protect them when they lay their eggs in April. Help us put up a fence to save the gulls before it's too late!
We've started a crowdfunding campaign to raise the $15,000 needed for the fence materials—check out our Indiegogo page for the fun perks and a short video on the project.
The thing about successful crowdfunding is that telling your friends is as important as donating. When you check out the site, share it with friends you know would be interested in the cause (or the perks) and you'll be helping reach the goal too.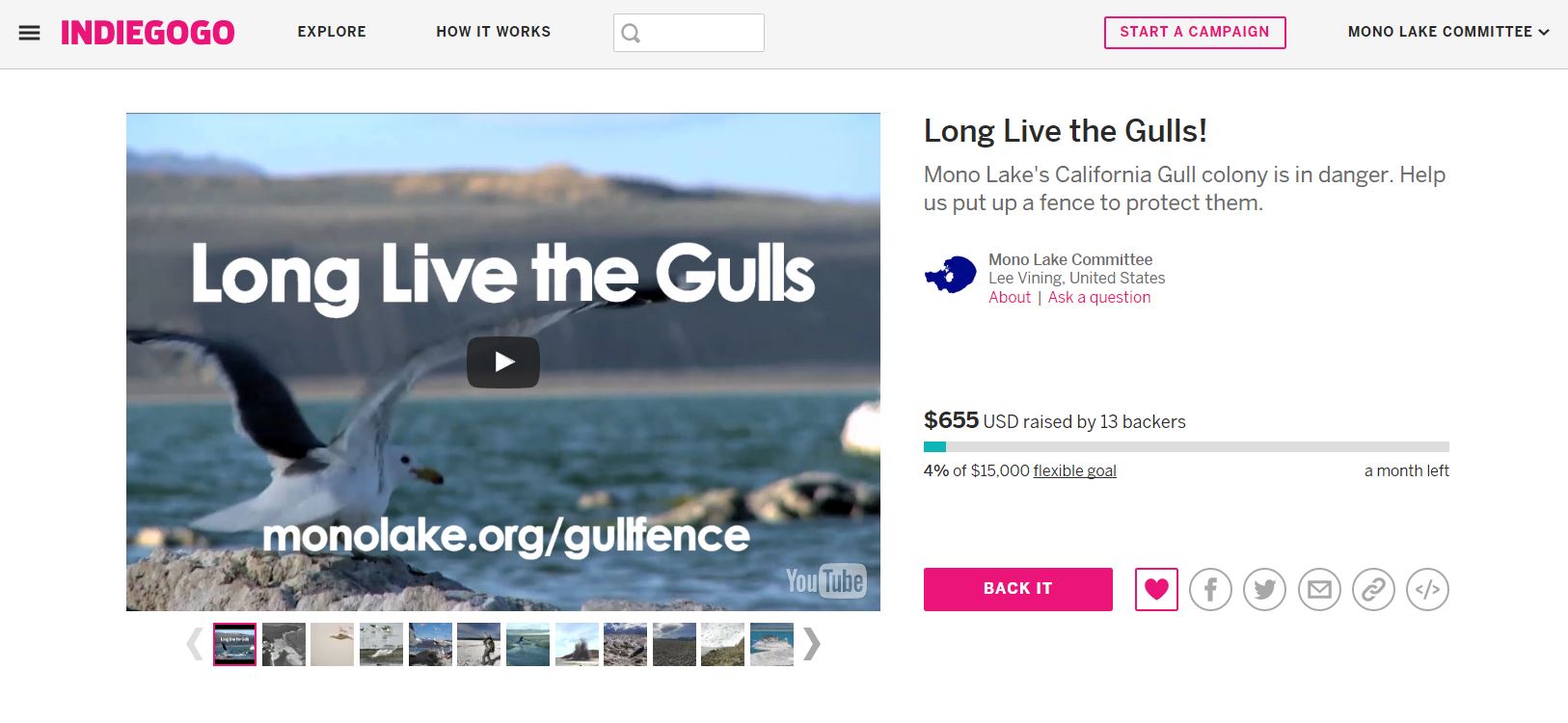 On behalf of Mono Lake's California Gulls, thank you!
Top photo courtesy of Point Blue Conservation Science.