A very quiet spring in the Mono Basin has given way to quite a busy summer, and there was a marked uptick in travelers in town leading up to the Fourth of July holiday weekend. With US Forest Service visitor centers closed, Yosemite National Park operating under restricted access procedures, and so many businesses working alternative operations, there have been many more questions from travelers than available answers.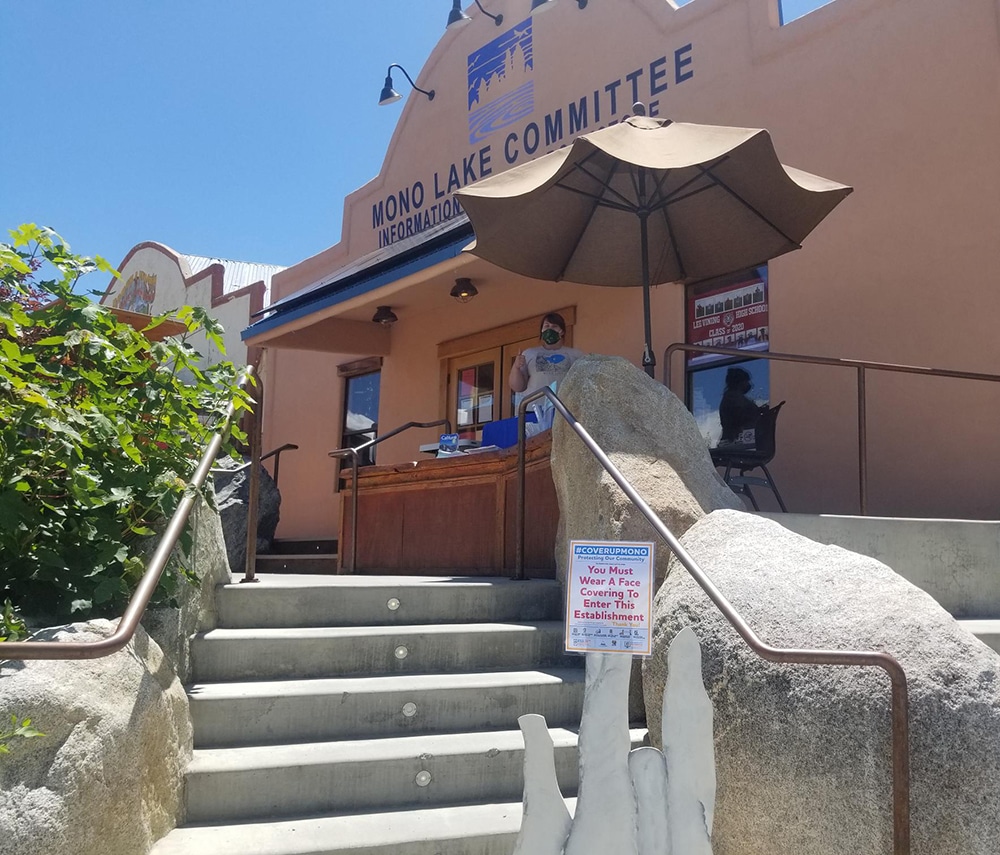 So, although our bookstore space remains closed, the Mono Lake Committee has begun staffing a "pop-up" information station on our front patio to help address the myriad questions posed by the influx of visitors to the Eastern Sierra.
We're calling it a "pop-up" station because we don't have regular, set hours—we're making the schedule week by week and adjusting as needed. We do plan to open the station on the weekends, likely Thursday through Saturday plus perhaps the occasional Sunday and Monday.
Rose opened the station for the first trial run on Friday, June 26, and she and other staff members Santiago, Maureen, and Lily have worked shifts over the past three weekends. We've also had some cameo appearances by Caelen and Ellery McQuilkin and their friend Etta, who have generously volunteered their Fridays and Saturdays to help visitors find their way to South Tufa, navigate the Yosemite reservation system, get their fire permits, and much more. In addition to answering questions, we have a wide variety of flyers, maps, and other goodies to give away. Much of this information is also available in the kiosk near the front door, which is open from sunup to sundown thanks to Nora's diligent efforts.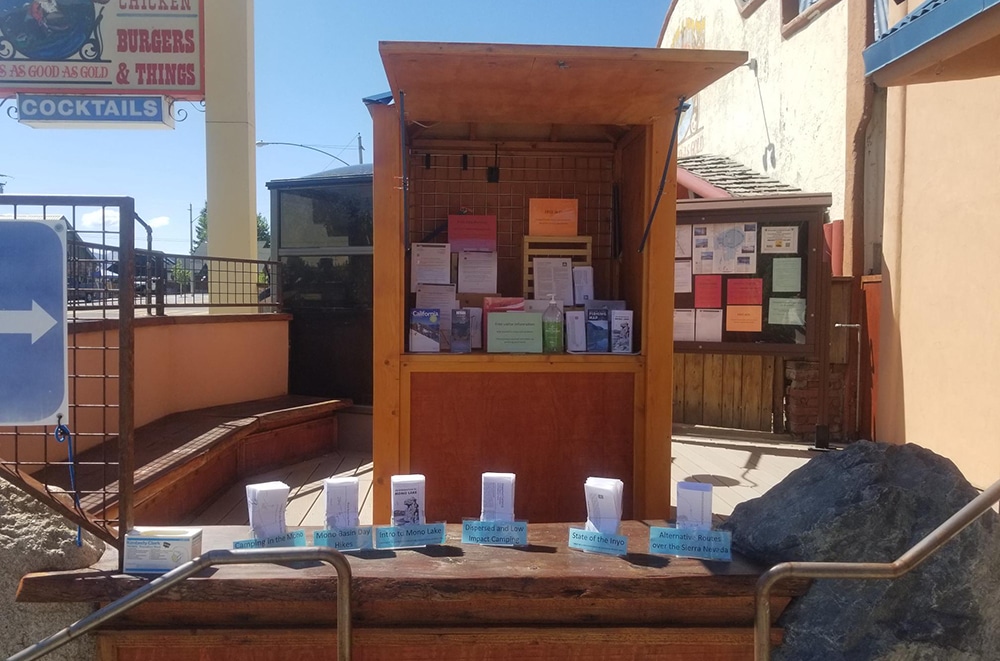 As we streamline the pop-up operation, we'll also be expanding to offer more services and merchandise at the information station. We are now set up to renew memberships or enroll new members in person and we'll be streamlining that process in the days and weeks ahead (though you can still renew online or by mail, or course!). Lily has gotten the online store back up and running and curbside pickup is available for some of your favorite Mono Lake items like mugs, packs, and shirts. Lily will be adding new items to the online store.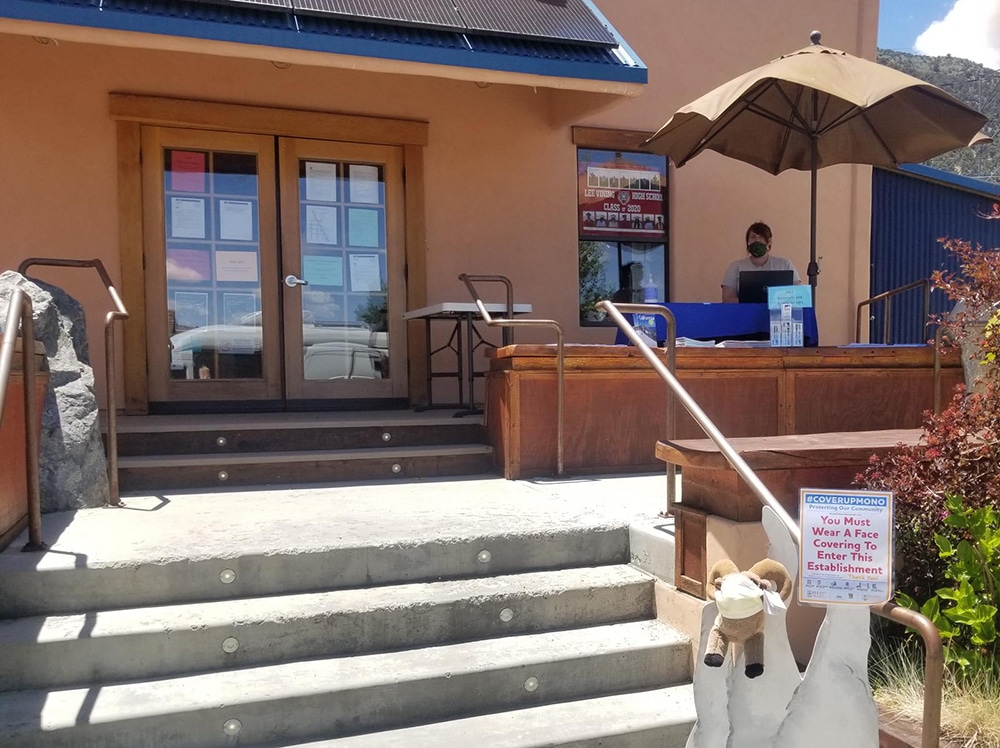 We still don't have plans to reopen the bookstore space, and we're still not offering any in-person field programs. To see glimpses of the summer happening here, tune into our Mono Lake Moments weekly video series, and if you'd like a virtual tour, send Rose an email.
We dearly miss all our members and friends, but we hope that you are staying safe, wherever you are. We'd welcome a quick hello if you're in town over a weekend, and please do still send your friends our way to learn about Mono Lake and our current work. And, as always, we're here for you by phone, online, and through physical mail. It would be great to hear from you, one way or another.
Top photo by Elin Ljung.