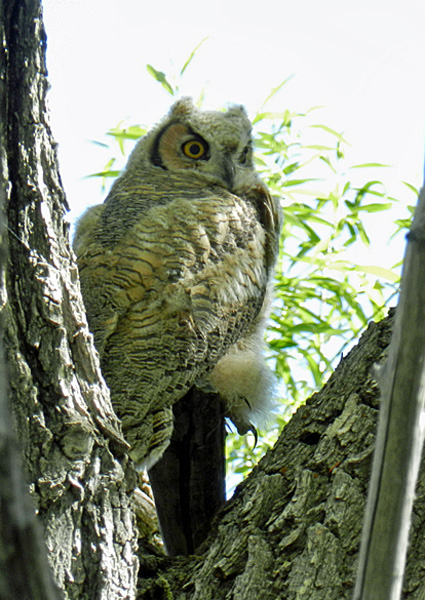 This post was written by Sandra Noll, Birding Intern in 2014, 2015, & 2016.
Last weekend's summer solstice marks a time of new life at Mono Lake. Late spring/early summer heralds the fledging (first flight) of many birds that nest in the Mono Basin. Some crowd the nest entrance, just about ready for that first leap of faith; some hatch as downy chicks that swim well but won't develop the feathers necessary for flight for some time yet; and others have already taken that first flight but still rely on their parents for supplemental feedings as they learn to fend for themselves.
Great Horned Owls nest earlier than most birds; by now they have already fledged their young and moved away from nesting areas to sites with more abundant prey. Many other "babies" remain, however, awaiting your discovery.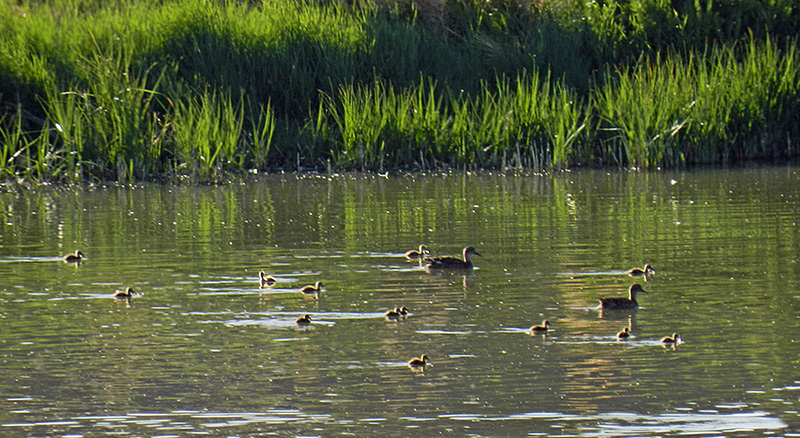 Lakeside and on nearby ponds you might see geese with goslings or ducks with ducklings such as this baker's dozen ducklings.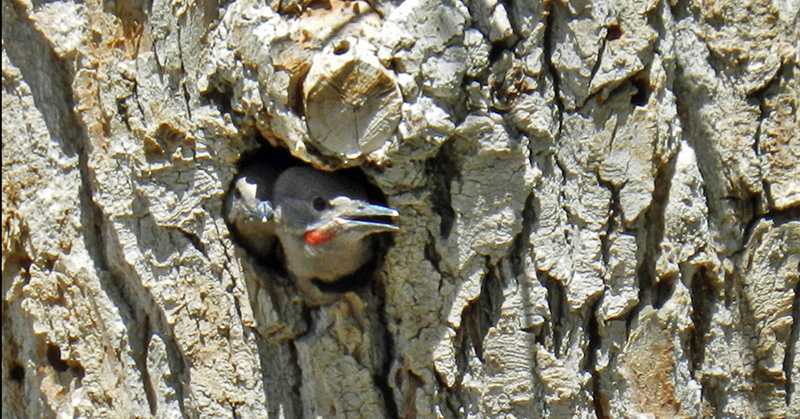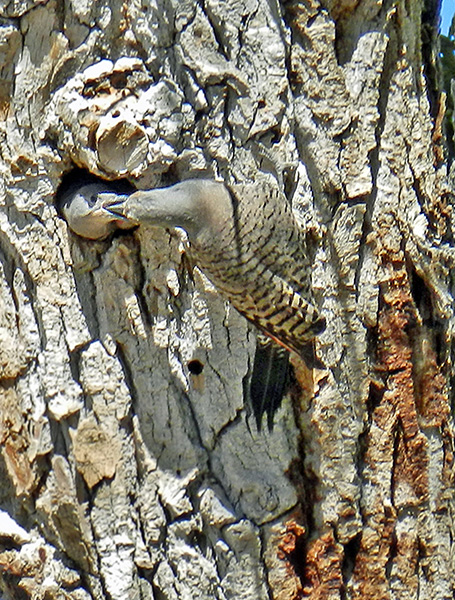 In deadwood nest cavities you might still see Northern Flickers (and young woodpeckers) crowding the entrance almost ready to fledge. And if you're really lucky you might see a parent like this male fly in for a quick feeding—the "baby" bird's big beak makes a good target!
In the woodland canyons leading into Mono Lake you'll find young birds, like this Clark's Nutcracker with bits of fluffy down still evident, loudly begging its parents for just one more meal.
In the Mono Lake area, "empty nests" speak of new life and new hope! Join us on Friday and Sunday mornings at 8:00am at Mono Lake County Park for our guided bird walks to see some of these feathered babies yourself.