This post was written by Erica Stephens, 2014 Mono Lake Intern.
This is a unique place where animals like the tiny pika and lazy marmot dwell in rocky habitats. It is a place where visitors enjoy gazing at the tufa towers as they hike along Mono Lake's shore. Glaciers and volcanic activity have been powerful forces shaping the landscape over time. Recreational activities in the Mono Basin include everything from hiking and mountaineering to fishing and birding.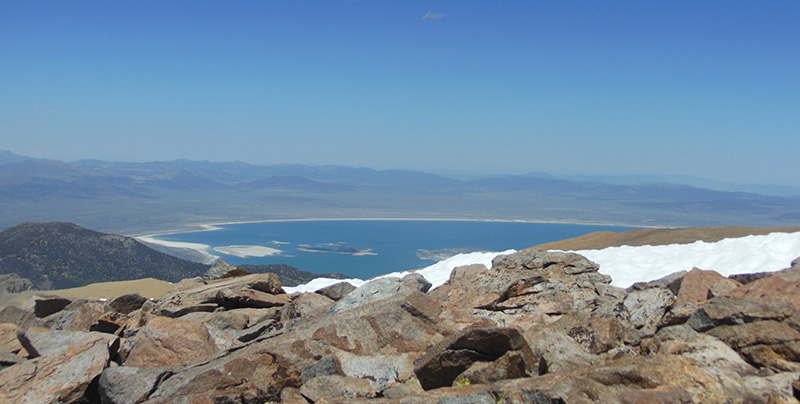 Thanks to dedicated people of the past like David Gaines, who took initial action to protect Mono Lake and helped found the Mono Lake Committee, we all have the opportunity to enjoy this amazing area. As Gaines said, "The birds and the animals, trees, grasses and rocks; water and wind are our allies. They awaken our senses, arouse our passions, renew our spirits, and fill us with vision, courage and joy. We are Mono Lake."
Here are a variety of perspectives from friends, coworkers and people I met along trails who are inspired and motivated to take advantage of this special place in their own ways. I hope this sparks interest and inspiration for you to be creative in finding your own new adventure.
Peaks
Some come to the Mono Basin for its spectacular views and mountaineering opportunities. Climbers and hikers have a multitude of options with wilderness areas and Yosemite National Park nearby. Thousands of people come from all over the world to summit the high mountain peaks of the Eastern Sierra.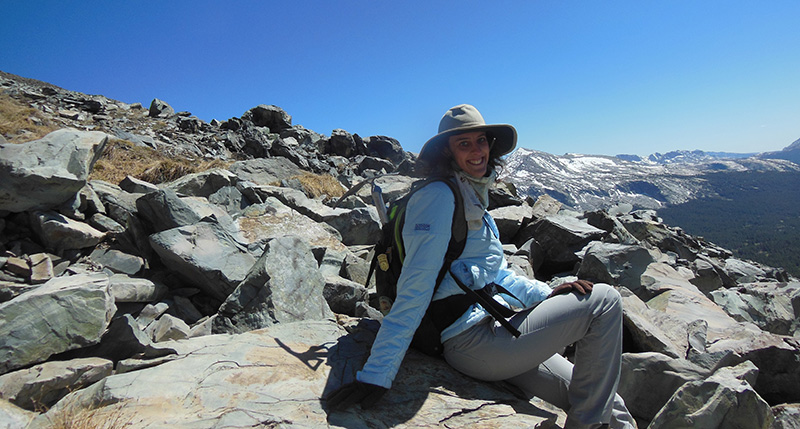 One of the best parts of exploring this landscape is meeting new people and making new friends along the way. Lyle and Nancy have been coming to the Eastern Sierra from Bakersfield for years. Lyle said with a grin, "This is the best place in the world."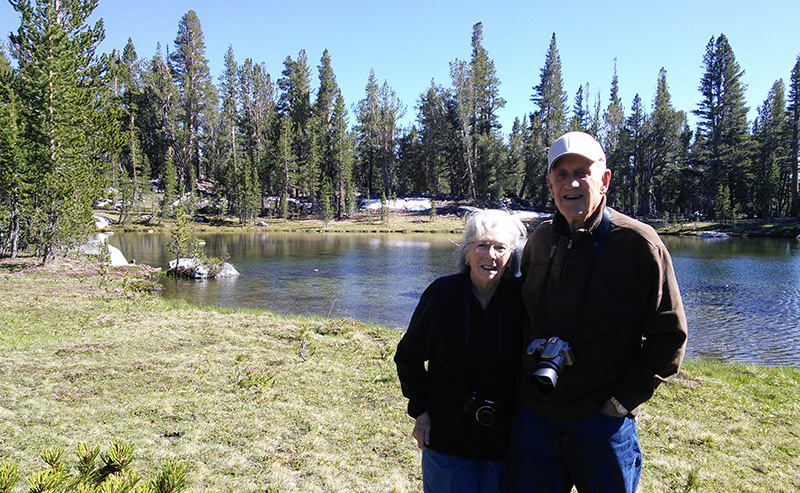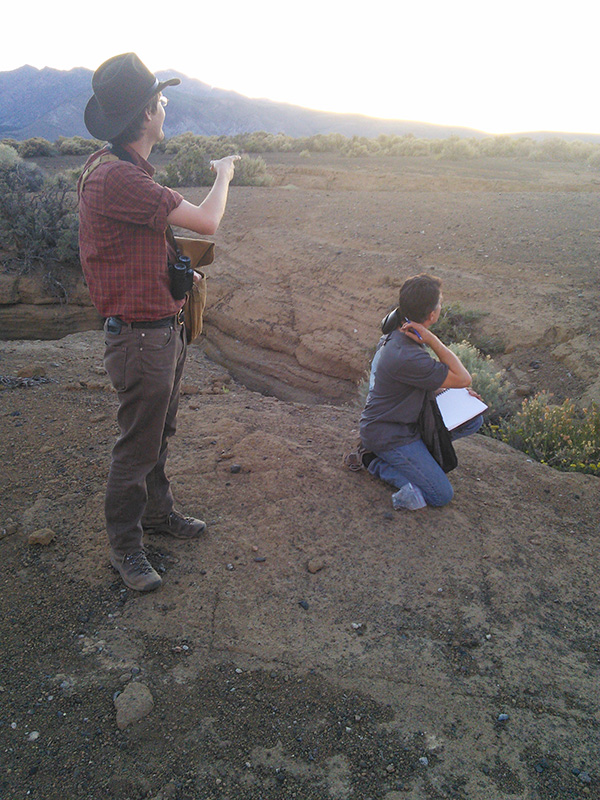 Geology
From basalt lava bombs to bubbling tufa, there are a multitude of geologic forces shaping our landscape. With one of the oldest lakes and the youngest mountain range in the world (the Mono Craters), the Mono Basin's interesting geologic history lures scientists and visitors alike to its features. Erik Rademacher, Wilderness Ranger for the Trinity Alps in California, said "I love the Mono Basin because of its epic geologic, biologic, and climatic diversity."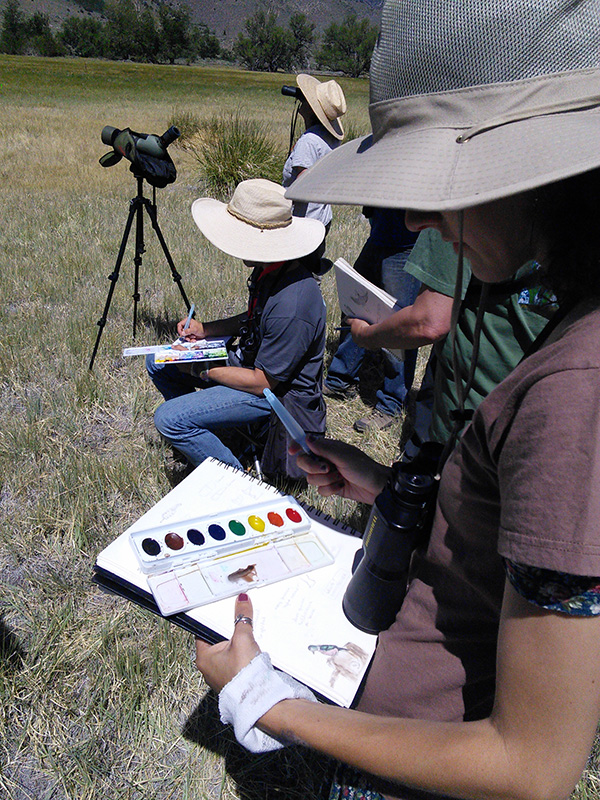 Art
With such a magnificent backdrop, the Eastern Sierra draws in a multitude of artists and naturalists. Stunning sunsets over Mono Lake and textured tufa make for a one-of-a-kind scene. Be sure to check out the various art workshops happening throughout the summer in the Mono Basin and other nearby locations. The Yosemite Conservancy offers classes in Yosemite National Park, giving visitors a chance to practice watercolors, try charcoal sketching, or even learn how to create natural dyeing on silk.
During the Mono Basin Bird Chautauqua festival, naturalist John Muir Laws led sketching and watercolor courses which were especially helpful for those people, like me, who have a field journal. The most recent event, Capturing the Mono Basin in Pastel, taught by the talented Ane Carla Rovetta, was a huge success. Participants learned to utilize techniques compared to the works of Ansel Adams and practiced their new skills at locations like South Tufa and Lee Vining Canyon.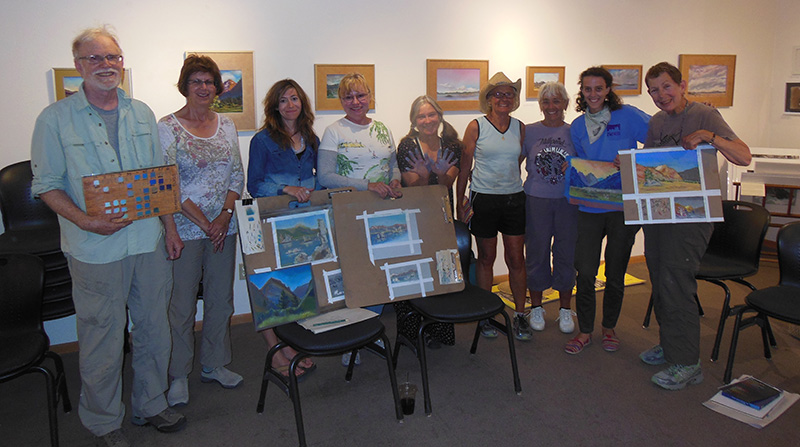 Birding
There are millions of birds that utilize Mono Lake as a feeding and rest stop during their long migration journeys and thousands of visitors who come to see them each year. Join a morning bird walk at the County Park on Fridays at 8:00am with Mono Lake Committee Birding Interns Sandra Noll and Erv Nichols, or on Sundays at 8am with Mono Lake Tufa State Natural Reserve Ranger Dave Marquart.  After a refreshing morning of catching glimpses of birds like the Black-headed Grosbeak, Lewis' Woodpecker, and many others, Sandra said, "Being in nature is like coming home for me. Nature both inspires and comforts."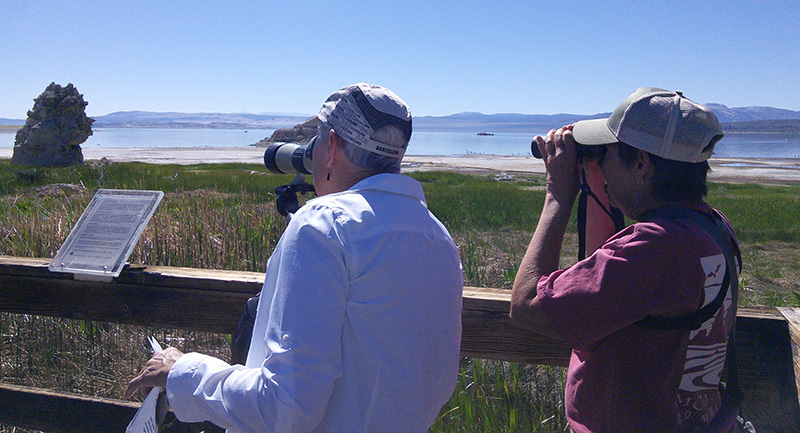 Mono Lake Intern Adam Dalton loves being involved with the Committee's work and said "Seeing something new every day just blows me away." So whether you are a scientist, artist, historian, or you just want to enjoy the scenery, the Mono Basin offers unlimited opportunities for multiple use. Come check it out and find your niche.
What inspires you the most about the Eastern Sierra and Mono Basin area? We'd love to hear your story. Please share with us!