Start lacing up your hiking boots! On Wednesday the House of Representatives passed HR 5194, the "Mt. Andrea Lawrence Designation Act of 2010," sponsored by local Representative Howard P. "Buck" McKeon. The measure names a beautiful, previously unnamed nearby peak (see image below) in honor of Mono Lake legend Andrea Mead Lawrence. Senate action is still pending, but we're excited to see such a meaningful and appropriate tribute moving forward.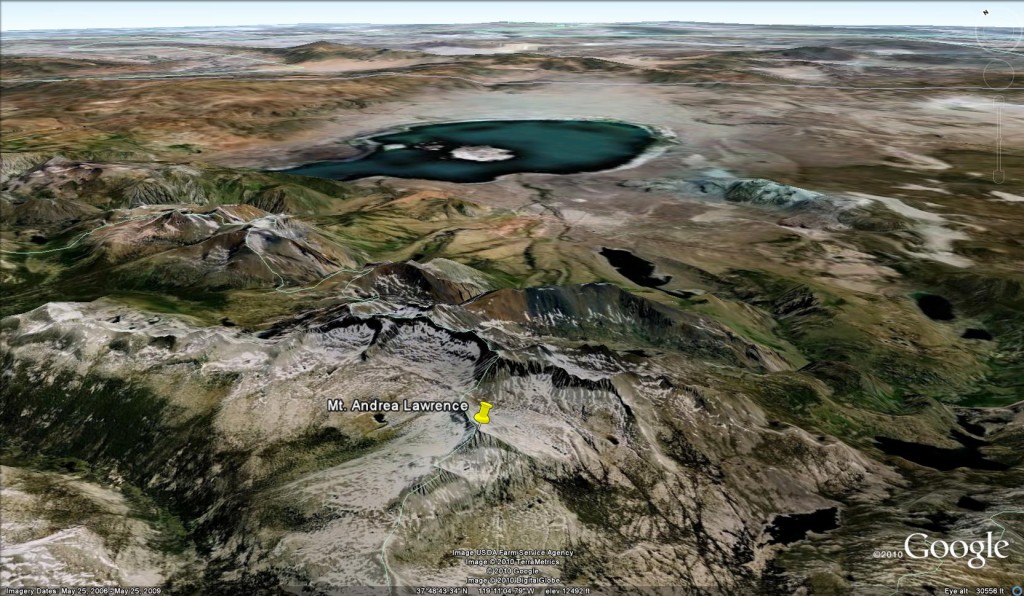 Resources: View Mt. Andrea Lawrence in Google Maps.
Top photo by Greg Reis.