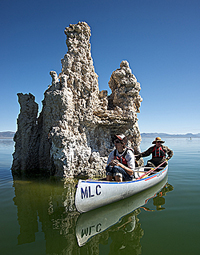 This post was written by Russ Taylor, 2011 Canoe Coordinator.
Starting today you can make your summer canoe tour reservations on Mono Lake online. Simply click on the blue "Canoe Mono Lake" button on the home page and it will take you to the main canoeing page, where you click on the orange "Canoe tours" button. Once you're there click on the date and time you want and you're on your way to a great Mono Lake adventure.
Canoe tours begin on June 25th and run each Saturday and Sunday throughout the season until September 4th.David Gaines began leading canoe tours on Mono Lake in his early efforts to raise awareness and protect the lake. He had few resources at the time, but he did have a canoe and he knew that if he could get people to experience the lake for themselves that they'd want to see it protected. That tradition continues today.
We recently completed two days of canoe training with the Mono Lake Interns. Led by Gary Nelson, who has been leading tours for 23 years, following in the footsteps of David Gaines, we spent time on the lake teaching canoe strokes and then refined our skills at Whitmore Pool.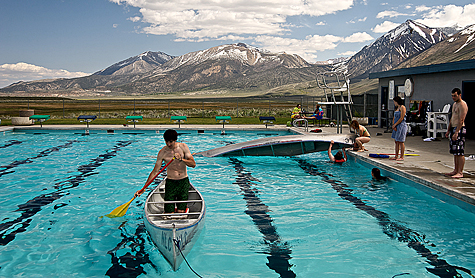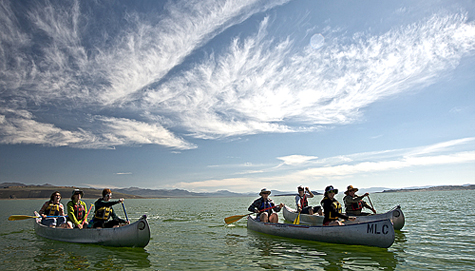 The following day we paddled the route we'll be taking our visitors on, reviewing the specific issues facing us today and simply enjoying the beauty of this incredible place ourselves. We look forward to your visit.