This post was written by Elina Rios, 2013 Los Angeles Watershed Education Coordinator.
Reaching the end of the year, everywhere we look there are top ten lists and top highlights of 2013. I wanted to look back and see if I could pinpoint top events at the Mono Lake Committee's Outdoor Education Center (OEC). There were many events that could fill this description that there was no way I could create a ranking system among them. So in no particular order here are some of the 2013 OEC highlights: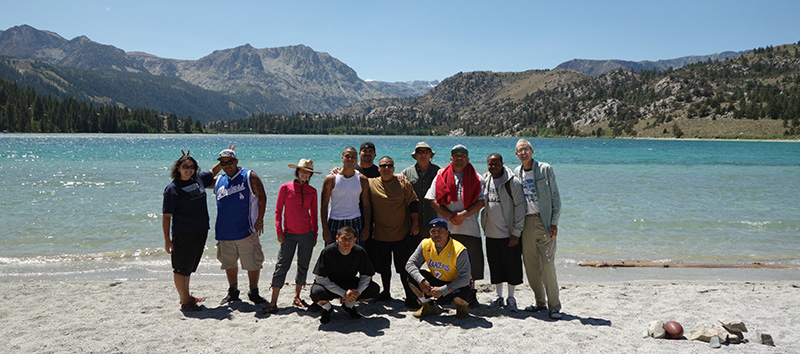 All our wonderful groups
Our education programs are nothing without the groups that visit the OEC every year. Many groups have been coming for years. School groups like Fred C. Beyer High School's Global Lab club from Modesto, and environmental justice groups like Communities for a Better Environment in Los Angeles are some of our veteran groups that we look forward to seeing year after year.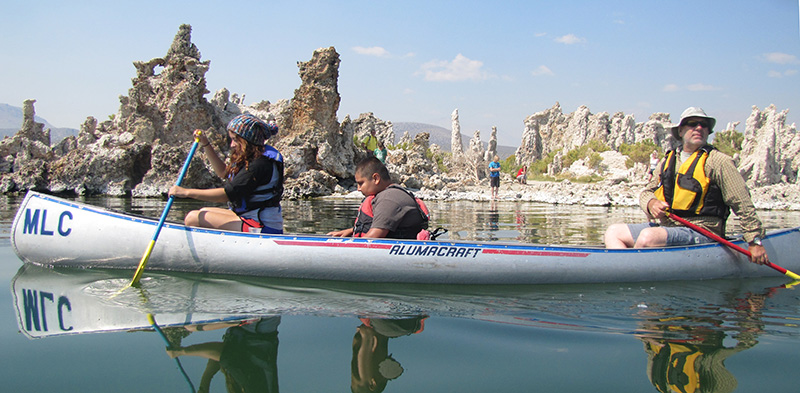 Mono Lake canoe tours
Although they happen every year and are also offered to the public outside of the OEC program, canoe tours are always a highlight for groups. It is a different experience to learn about Mono Lake while gliding a top of it than taking a walking tour along the shore. I personally find it fascinating and hope we can have more tours in 2014.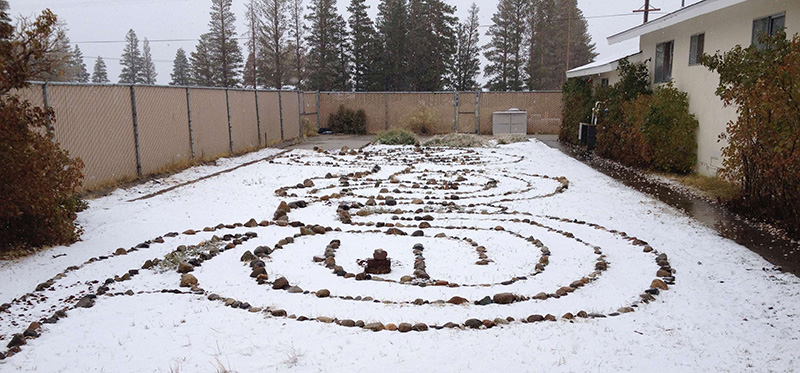 OEC labyrinth and wildflower garden
This year many groups helped create a labyrinth on the OEC's premises. By walking the labyrinth we hope each person can reach an inner peace and inner growth they can't get in the city. The garden was planted and cared for by different groups to attract native hummingbirds and butterflies to the OEC and create teachable moments for students who have never seen these species before. Native Yosemite and California wildflowers were planted and succeeded in attracting bees and rabbits as well.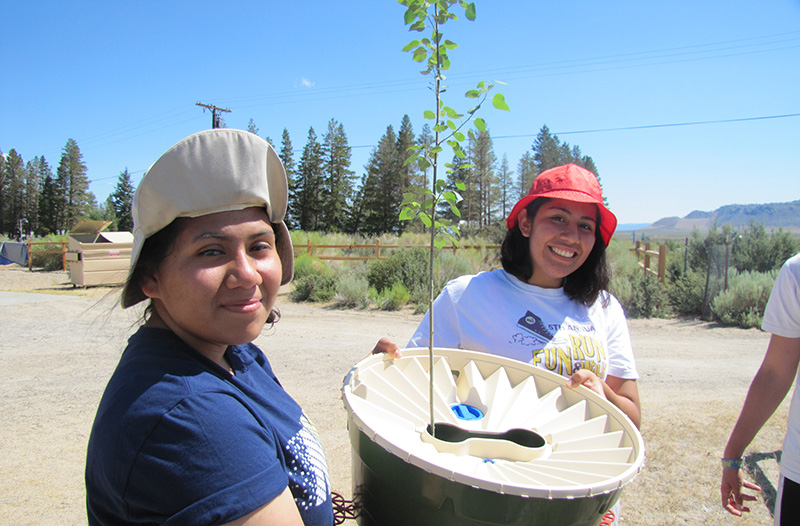 Mono Basin restoration service projects
A big part of the OEC are the restoration service projects we do. The goal of these projects is to ask our participants to help "give back to nature" after they learn about the importance of taking care of our natural resources. This year we managed to collect dozens of bags of micro trash from June and Silver lakes. We were also able to plant new quaking aspen trees around the OEC and along Rush Creek.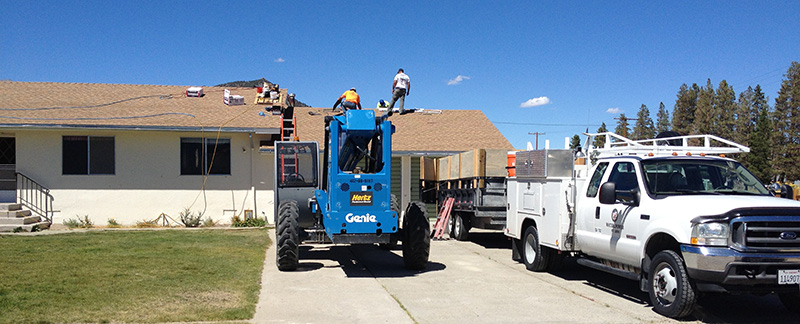 OEC's new roof
Our Outdoor Education Center (formerly known as Cain Ranch) is part of a larger, historic ranch, purchased by the Los Angeles Department of Water & Power (DWP) before the Los Angeles Aqueduct was extended to the Mono Basin watershed. This year DWP brought in the heavy equipment and troops and gave the house a much-needed new roof. The new roof is fantastic and the OEC looks better than ever!
This year we also had plenty of new faces. Harden Middle School from Salinas came thanks to their teacher and former Lee Vining High School graduate Jennifer Garcia. We had some great laughs and inspiring stories from participants from the Youth Moving On program, a former foster youth support group from Pasadena. We were also able to welcome some of the leaders of LA's Homeboy Industries. Making new friends and getting new groups to appreciate the Mono Basin are our highest priorities and we thank all the groups who came to the Mono Basin this year.
The highlights go on and on. Thank you to everyone who supported us. We look forward to more growth and fun in 2014!