This post was written by Emma Oschrin, 2014 Project Specialist.
As many of you know, one of the Mono Lake Committee's central missions is restoration. This tenet of our work involves many components and projects, ranging from working with the Los Angeles Department of Water and Power on the Mono Basin Stream Restoration Agreement to removing invasive plant species along Mono Lake's tributary streams.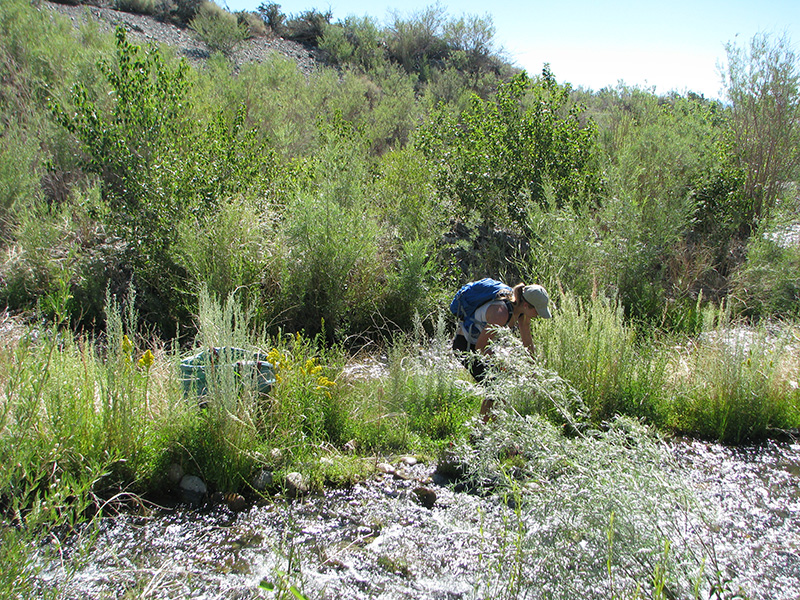 This summer, we have been focusing our restoration field days on Mill Creek. More specifically, we are removing invasive white sweet clover from the riparian habitat along the banks of the stream. Last season's work along Mill Creek was quite effective—we removed over 1,000 pounds of the invasive plant. Each year, our work is limited by the timing of sweet clover's natural cycles. Once the plants have gone to seed (usually in August), removing them only serves to spread their seeds further.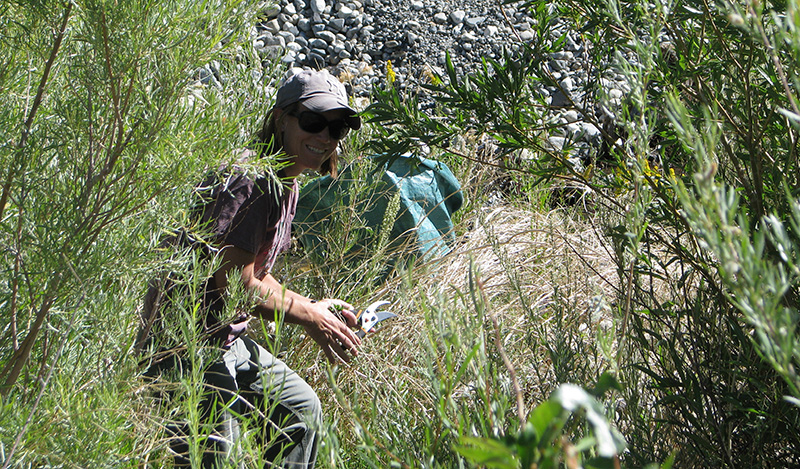 In order to continue work on the Mill Creek sweet clover population, we began our field days earlier this year than in years past. We started removing sweet clover back in May and have continued our efforts throughout the summer. Part of this plan of attack means we pull the sweet clover when it is much younger and possibly not flowering yet. As a result, we are removing the population early, but our take-away pounds-per-work-day are not quite as impressive. Although we're not likely to pass the 1,000-pound milestone again this season, our work is quite effective and resulting in positive change for Mill Creek. This season we have removed 375 pounds of white sweet clover, a lot of which consisted of younger plants. Additionally, we are continuing to move downstream, each restoration event bringing us closer and closer to the delta and Mono Lake.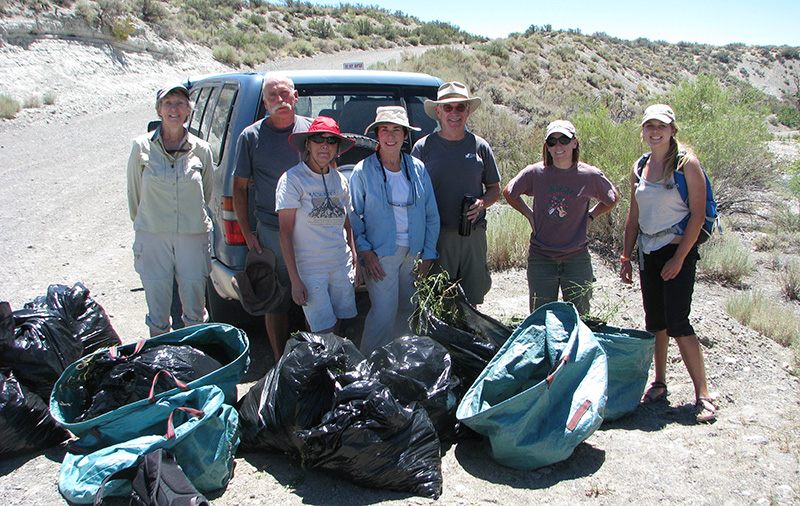 We are planning on having more restoration events this August and if the sweet clover has not gone to seed, we'll keep working along the banks of Mill Creek. Please join us for restoration events on August 13 and August 20. We'll post more details here on the Mono-logue as to what each day will entail. We'll see you out in the field giving Mono Basin streams a helping hand!