Flowing against the downward current of migrating birds came the wings of sneakered feet up a windy, beautiful canyon road. In the 42nd annual Tioga Pass Run on September 10, 96 people ran up an arduous road in support of saving Mono Lake—reminiscent of the hard work that goes into saving this beautiful ecosystem.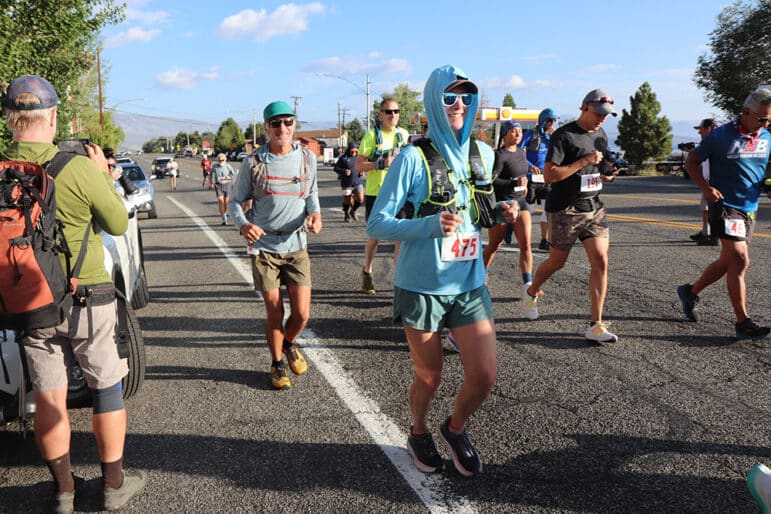 The Tioga Pass Run offers an unparalleled view of the Mono Basin watershed. Water flows downhill. Sweat rolls down brows and calves. Year after year, we all run and sweat in support of Mono Lake.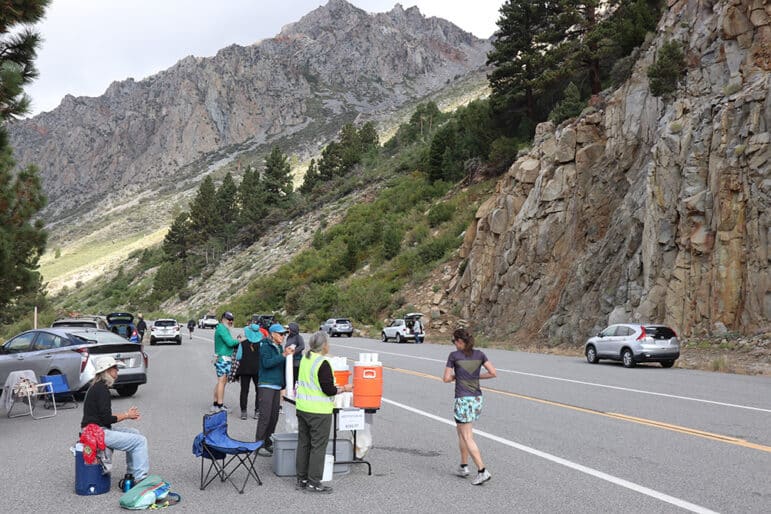 Congratulations go to Patrick Hartman of Valencia (1:54:24), who moved up the ranks this year and beat his previous years' time to become the first place overall finisher. Having competed in the Granite-to-Granite swim in June Lake on Friday and the Mammoth Gran Fondo bike ride on Saturday, Patrick completed the Graniteman Challenge by crossing the finish line at the Tioga Pass Run. Congratulations also to Liz Gill of Bishop (1:58:22), first female and second overall finisher. A mention goes to Summer Frazier of Bishop (1:59:31) for beating her times from prior years and coming in under two hours to finish in third place overall.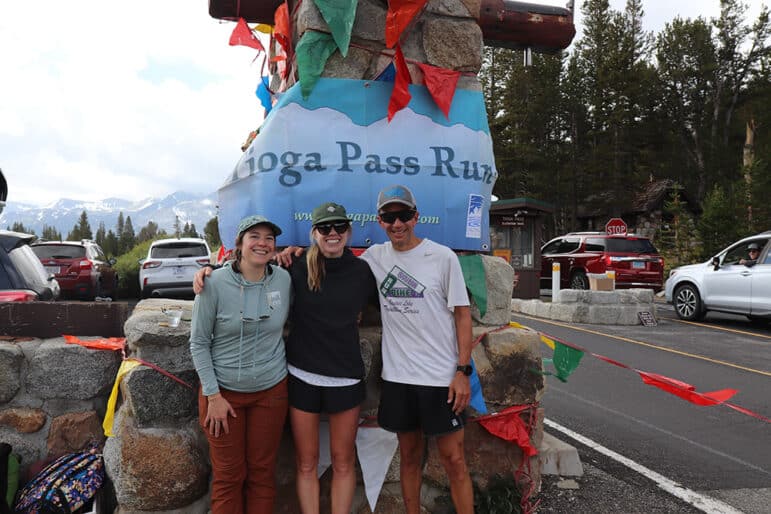 This year, Mono Lake Committee Education Program Manager Ryan Garrett of Lee Vining (3:37:00), took on the challenge of walking the race and was met at the finish line by his partner, Project Specialist Katie Smith, who is also part of the Mono Lake Committee flock. Former Mono Lake Intern Berlin Del Aguila of Bridgeport (2:42:16) also got great cheers upon crossing the finish line. We were also delighted to welcome back the most faithful athlete, Bill Dickey of Arcadia (7:36:54), who has participated in the Tioga Pass Run for 40 years!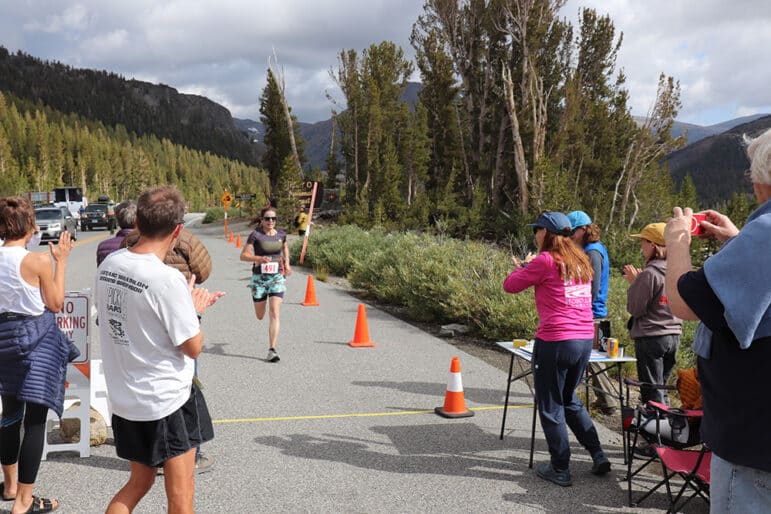 Tremendous gratitude goes out to our community—nearly a third of the athletes this year were Eastern Sierra locals, our volunteers are members of this community, and nearly all of our sponsors are Eastern Sierra businesses.
Thank you to the volunteers who made the race possible by staffing aid stations and timing athletes at the finish line: Janet Barth, Lori Beck, Deborah Burnett, Kathy Cecere, Jean Dillingham, Preston Few, Cara Isaac, Kris King, Tony King, Jan Rhoades, Sherryl Taylor, Tony Taylor, Lenore Twomey, Megan Welch, and Joe Woods. John Shepherd and the Bishop Ham Radio Club, as well as the law enforcement officers and emergency medical responders kept everyone safe during the race—thank you.
Thank you to the El Mono Motel and Latte Da Cafe, June Lake Brewing, Eastside Sports, Mammoth Hospital, Epic Cafe, Mammoth Brewing Company, Footloose Sports, Mammoth Mountain, Ridge Merino, Skratch Labs, and Squirrel's Nut Butter for helping to put on another fantastic race that brings together community and fosters environmental stewardship.
A final thank you goes to our race director, Mono Lake Committee Membership Coordinator Leslie Redman, who cheered many on with the words, "come on, you can do it, you're crushing it!" Leslie crushed the race prep and organized a fantastic race day, bringing to the event her own knowledge as a seasoned long-distance runner.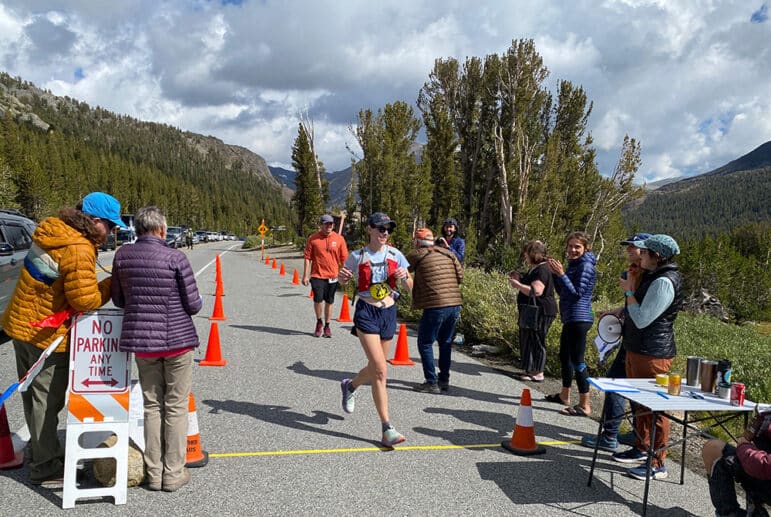 Please join us September 8, 2024 for next year's Tioga Pass Run! May each step forward continue to result in greater protection for Mono Lake.
Top photo by Elin Ljung.