Much-anticipated snowfall began last night here in Lee Vining and is continuing this morning. It's still a little blustery, definitely cold, and I'm hoping that the big cloud hanging over town has more snow in it for us.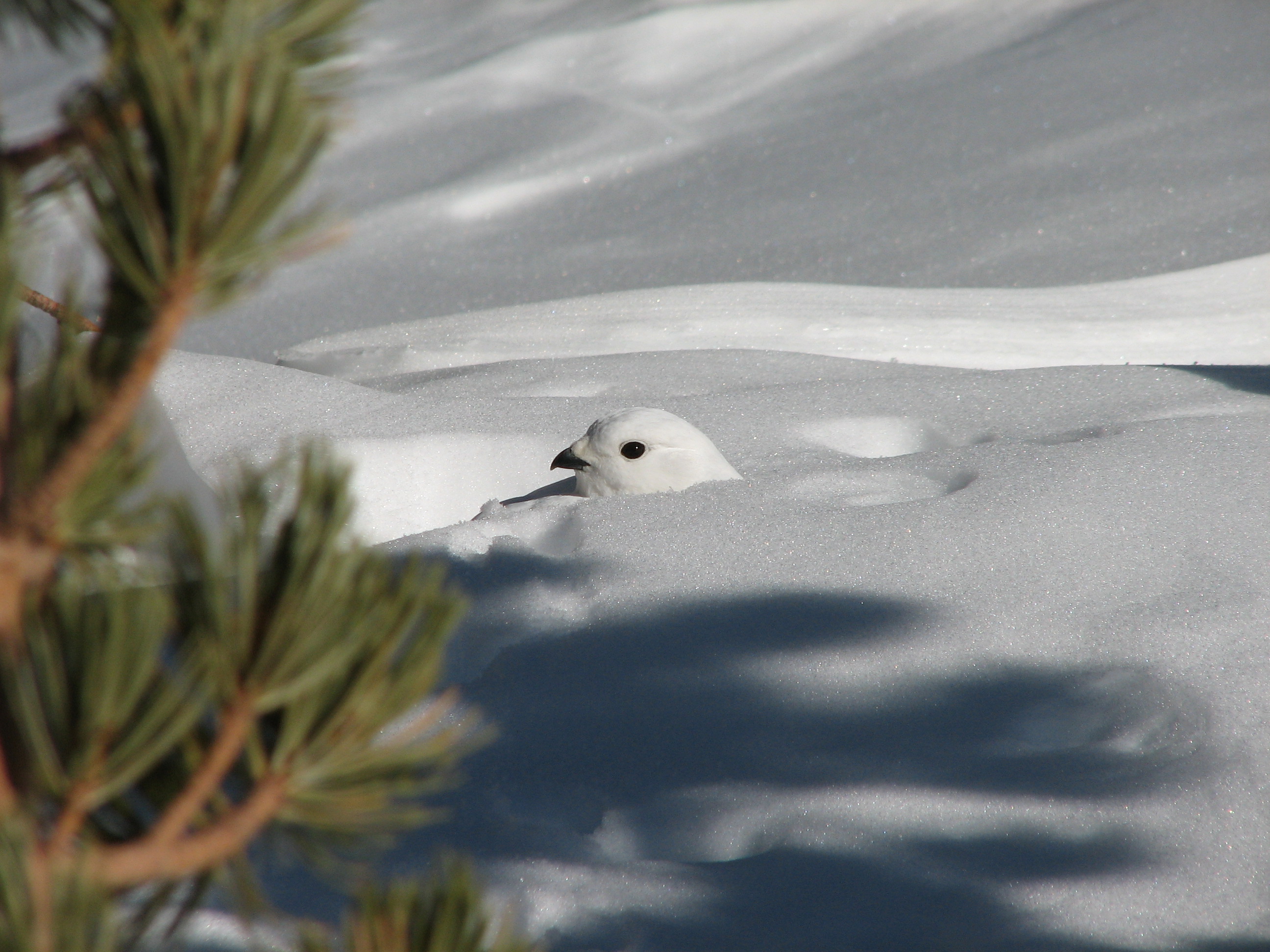 I was lucky to find in my inbox these two fitting photos from our friend Matt Banta who was excited to share them with anyone who is interested.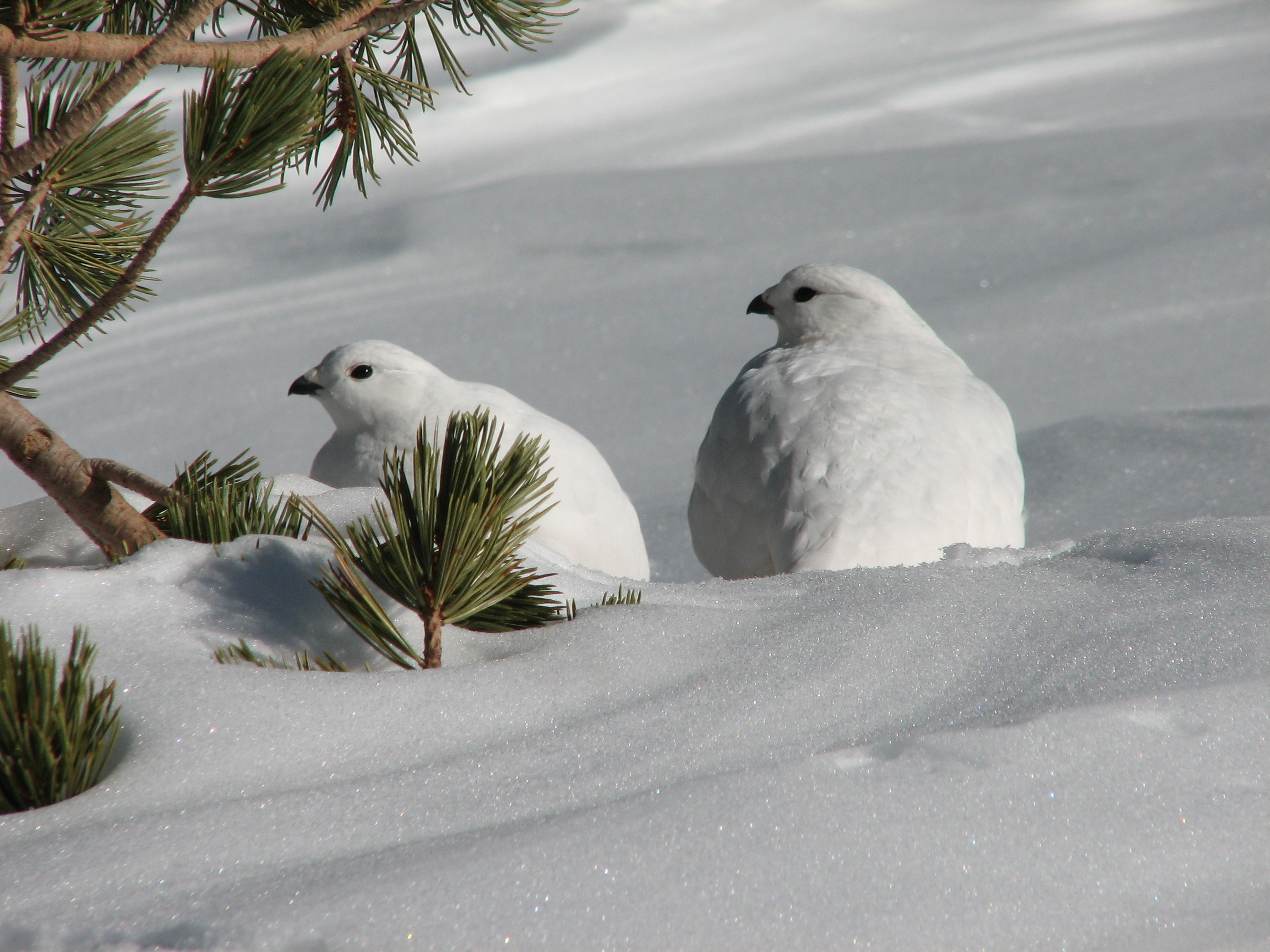 Though these photos were taken in January of 2008, it seems fitting to look at them today and to think of all the critters out there hunkering down in the snow. Matt writes, "There were three birds in the covey I encountered at Virginia Lakes. Due to their camouflage I nearly stepped on them before they flew a short distance and began to burrow themselves back into the snow in an effort to hide. I was able to sneak up on them and snap a few shots. They made no sound, nor did they make any effort to escape. This is only the third time I have encountered them in the Eastern Sierra."
A couple of interesting facts about White-tailed Ptarmigan, Laopus leucura: they are the smallest bird in the grouse family, and the smallest of the ptarmigans at about 12 inches long and 15 ounces. They're an introduced species in the Sierra, though somewhat rare to find. They get their name because they are the only ptarmigan with no black on the tail–even in summer when they have a brown mottled and barred head, breast, and back, their tail stays white all seasons of the year. Thanks Matt!
Right now I can still see Mono Lake from the office, but it's behind a veil of snowflakes that are sinking into Lee Vining Creek as I write. There's much to be done here in the office as we wrap up the year, and these photos are a good reminder of the landscape outside that we're working so hard to protect and restore. Look for more photos and wildlife tales from Matt and many others on the bird and other wildlife sightings page and we encourage you to post interesting sightings there too!