This post was written by Emma Oschrin, 2013 Mono Lake Intern.
Over the course of this summer, I, along with a fellow intern, Edie, have had the opportunity to continue the Mono Lake Committee's stream monitoring of Mill Creek and the Wilson diversion system.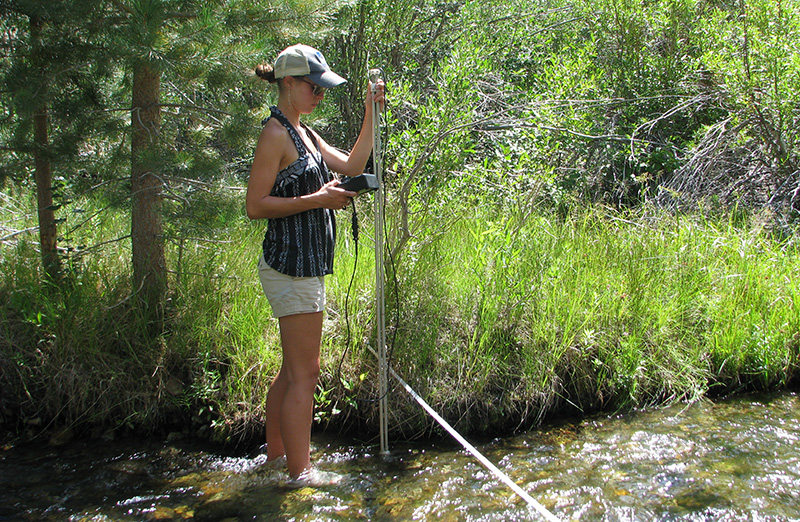 Every week Edie and I visit the streams and use a flow meter to determine the depth and velocity of the water in several locations, which allows us to measure the flow of water in cubic feet per second rushing through the streams. We collect data on the streamflows because these data provide a weekly idea of what is happening with the water management in the north Mono Basin. This way, we can be aware of any problems or unusual situations that occur. The Committee is able to keep a close eye on which ditches are running, if a creek is drying up, or if a ditch is running that shouldn't be.
These data are also used to document how much water Southern California Edison releases into Mill Creek and the Wilson diversion system, and to check the gains and losses in the waterways to make sure they are consistent with the Committee's hydrological expectations. Additionally, collecting these data allows us to have a record of water flows for both historic and modeling purposes.
What this means for Edie and I is that every week, we get to spend a beautiful day outside in the Mono Basin. We are both excited to be helping collect data that can be used to monitor water levels and water use, all the while getting to explore new regions of the area in which we're spending the summer.