This post was written by Morgan, 2011 Project Specialist.
Mono Lake's state park is still listed as one of 70 state parks in California scheduled to close this fall. This fact continues to raise more questions than it answers. What does closure mean for Mono Lake, a park covering over seventy square miles of sovereign California state lands?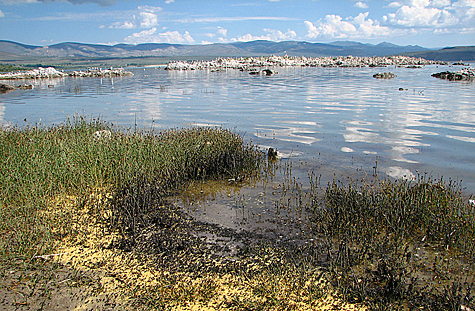 Will visitors still be able to experience Mono Lake from the water by taking a canoe, kayak, or motor boat tour? Will scientists be able to collect samples of Mono Lake's famous arsenic bacteria? Will filmmakers like the BBC or Nova be able to capture Mono Lake's unique tufa towers, alkali flies, or migrating birds for the world to see? Maybe not. All of these important activities operate under special use permits from the Mono Lake Tufa State Natural Reserve—if the state park has no resources to issue permits for Mono Lake, then the boat tours, scientists, and filmmakers can't legally operate.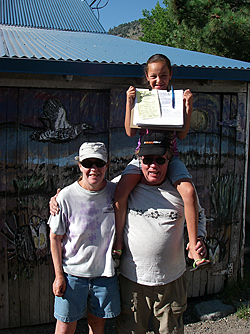 One certainty remains amidst all the confusion. People care about Mono Lake. Already this summer the Mono Lake Committee has collected over 2,000 letters and 1,300 petition signatures in support of keeping Mono Lake's state park open. That's more than three thousand individuals taking the time to let decision-makers in Sacramento know that Californians and visitors from all over the United States and the world want to see Mono Lake protected. It's not too late to send your own letter of support now!
Many thanks to all who have written letters—it is important that our elected officials hear your voices. All the petition signatures and letters are carefully collected, photocopied, and hand delivered to Governor Jerry Brown, State Park Director Ruth Coleman, State Assemblywoman Kristin Olsen, and State Senator Ted Gaines. A big thank you goes to Betsy Reifsnider, our Sacramento Policy Associate for making weekly deliveries of all the letters in our state's capitol.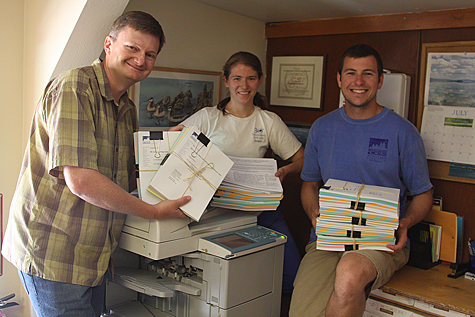 Many questions remain about what closure means for Mono Lake. The Mono Lake Committee continues to explore possible solutions with the State Parks Department that would hopefully maintain the current "caretaker"  level of support currently in place at the Mono Lake Tufa State Natural Reserve. Stay tuned to the Mono-logue for future updates on this critical issue.