As part of its phased reopening plan, Yosemite National Park has announced that the Tioga Road will open for the season on Monday, June 15.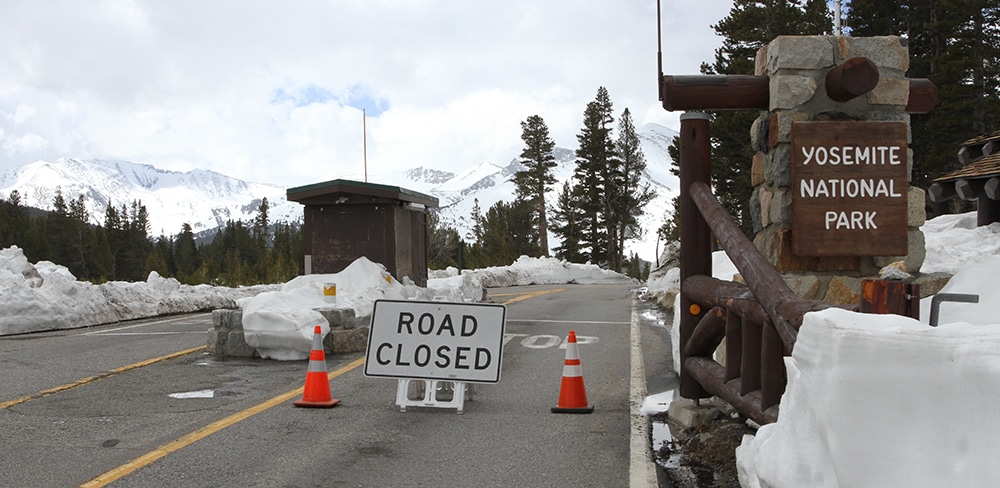 Anyone planning to enter the park through the eastern entrance at Tioga Pass will need a day-use reservation—both people planning to recreate in the park and those who are just traveling through. The only exception is for local residents planning to drive through (while this is not clear on the park's website, park officials have assured Mono County Supervisors that local residents may drive through without reservations). Reservations can be obtained at Recreation.gov beginning at 7:00am Pacific time tomorrow, June 9. The reservation system is temporary—it will only be in place until the park resumes regular operations.
Services along the Tioga Road in the Tuolumne Meadows area will be scant. The Tuolumne Visitor Center is closed with a volunteer-staffed outdoor information kiosk. The Tuolumne Meadows Grill, the Tuolumne Meadows store and post office, White Wolf and Tuolumne Meadows Lodges, and the High Sierra Camps are closed. The Tuolumne Meadows Shuttle and Tuolumne Meadows Tour and Hikers Bus are not operating. YARTS might be operating—check their website for more information.
Due to COVID-19, Yosemite's operations will be different for some time this summer. Please visit the park's website for the latest information before you travel. Also, please keep in mind that non-essential travel is still prohibited under California's "stay at home" order.