After a three-year hiatus Trail Chic sprang back into life last week thanks to the generosity of Randy Arnold of Barefoot Wine & Bubbly and the creativity of the local community. About 75 people from Mono City to Mammoth Lakes and beyond enjoyed the event this year.
Trail Chic is a fundraiser for the Mono Lake Committee's Outdoor Education Center (OEC), specifically to help groups of students from Los Angeles get to the Mono Basin for week-long trips to learn about the source of their water, enjoy outdoor activities, and participate in stewardship projects. This year the combined proceeds from an incredible silent auction, drink ticket donations, and the 50-50 raffle brought in more than $5,300 for the OEC!
This unique, fun event depends on Mono Lake Committee staff and local folks coming up with clever outfits for the AstroTurf runway. Strutting, skateboarding, stomping, and galloping down the runway this year we had fashionable lumberjacks and firefighters, humans birding, birds humaning, the sun, the moon and stars, a prickly poppy and a tiger lily, a monarch butterfly and a ladybug, a "Glamper Camper's Little Helper," a surfer, a climber, a canoe paddler, a moth and a flame, two Jack Russell terriers with their glamorous human, Mono Lake Volunteers keeping tufa towers safe for birds, and a small herd of marauding wild horses.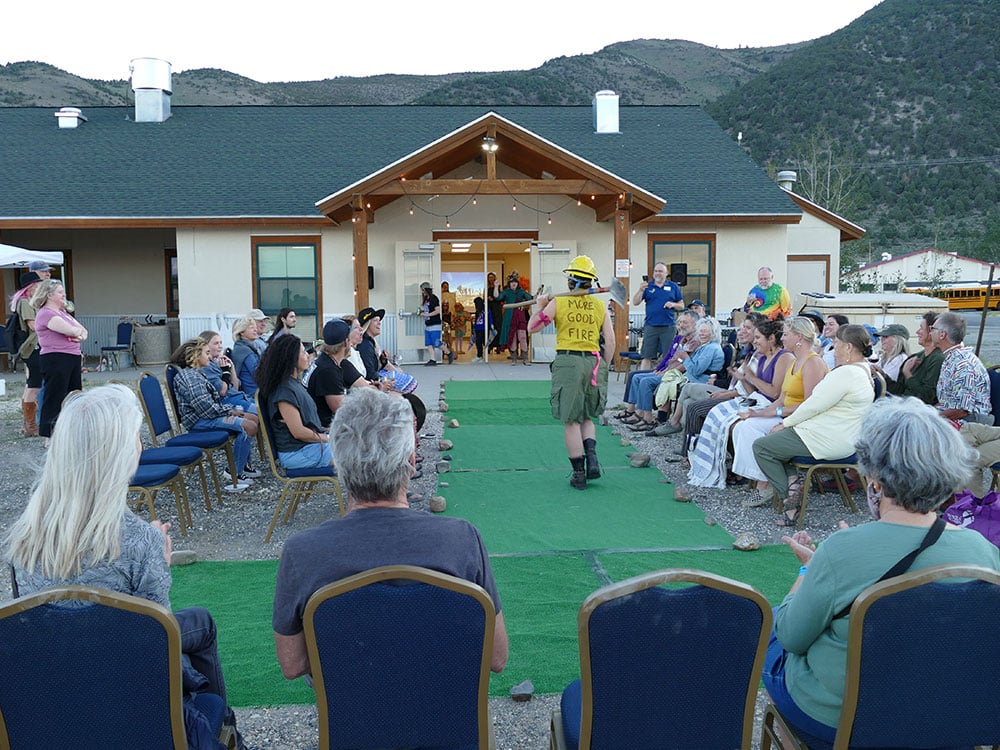 There's one special person in particular who makes Trail Chic happen—Randy Arnold of Barefoot Wine & Bubbly. Randy is retiring this year after 36 years and countless fundraising events for more than 200 non-profits. Randy always brings an impressive selection of wine for the Trail Chic silent auction, providing many chances for guests to place winning bids and raise money for the OEC.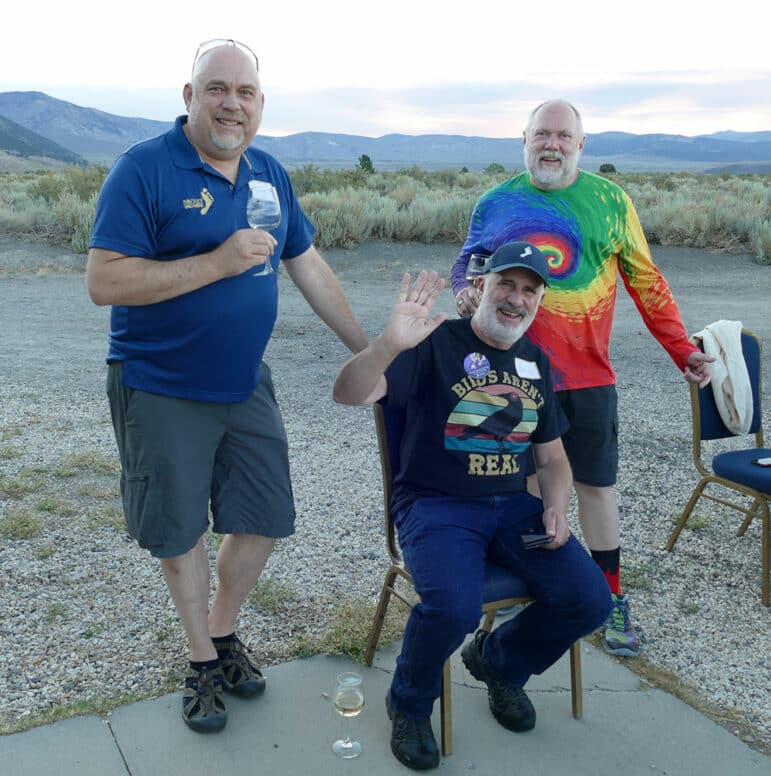 Thank you to everyone who attended, all of our runway models, DJ Eric Verrinder, Patagonia for donating silent suction items, and of course, Randy Arnold!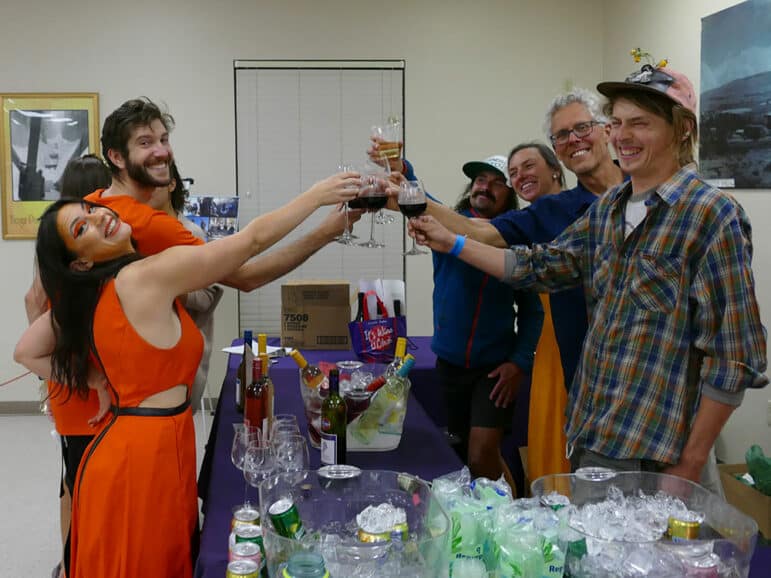 All photos by Elin Ljung.