Take a peek at this year's Osprey banding at Mono Lake in this short video by Sarinah Simons of California State Parks!
Osprey banding is an important component of the ongoing bird research in the Mono Basin. This year, Nora Livingston, Lead Naturalist Guide for the Mono Lake Committee, assisted Ashli Lewis, a wildlife biologist with California State Parks, and Peter Bloom, a raptor biologist, with their banding efforts.
In the video you'll see people climbing tufa towers to reach the Osprey nests, which they have special permission to do. When you visit Mono Lake, please remember—do not climb on, stand on, or damage the tufa in any way.
Though there are no fish in Mono Lake for Osprey to eat, tufa towers are safe places for them to build their impressively large nests and raise their chicks—they catch fish in nearby freshwater lakes. This year the banding team counted about a dozen breeding pairs nesting on top of the tufa.
Banding is an important way to monitor Osprey population numbers and track if they are increasing, decreasing, or staying stable. It also allows biologists to see where the adult birds migrate. Adult Osprey hatched atop tufa towers at Mono Lake have been found in other places throughout California as well as Nevada, Washington, Idaho, and even as far as Texas and Alabama.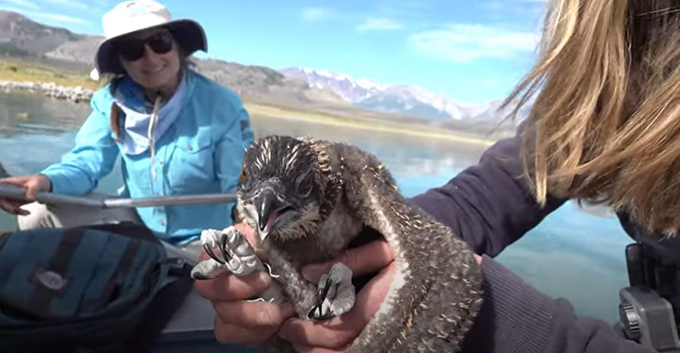 During a tough year when we have missed sharing the beauty and importance of the Mono Lake story with visitors through tours, outreach, and education, the bird research taking place throughout the season has been a bright spot. The Mono Lake Committee's involvement with monitoring the Osprey—along with the California Gulls, Eared Grebes, and phalaropes—contributes to ongoing knowledge and conservation efforts for these important species.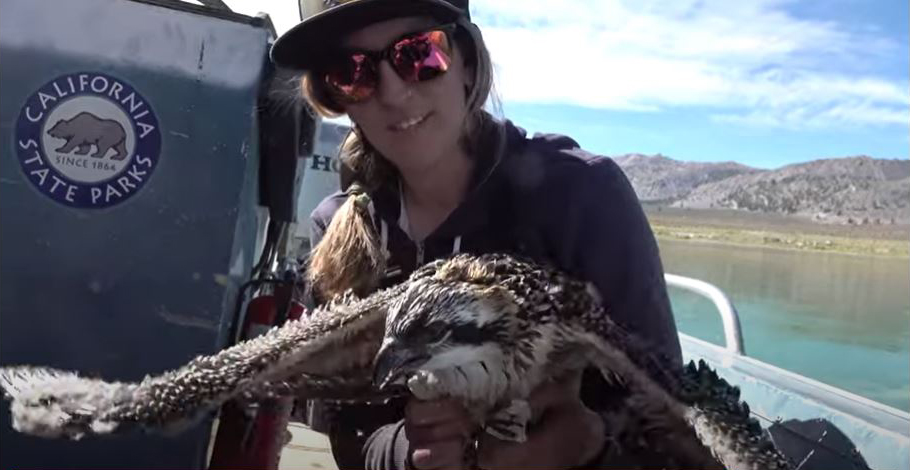 Top photo courtesy of California State Parks.