The Mono Lake Committee is ramping up for another busy summer season in 2023, and we're excited to hire another exceptional team of seasonal staff.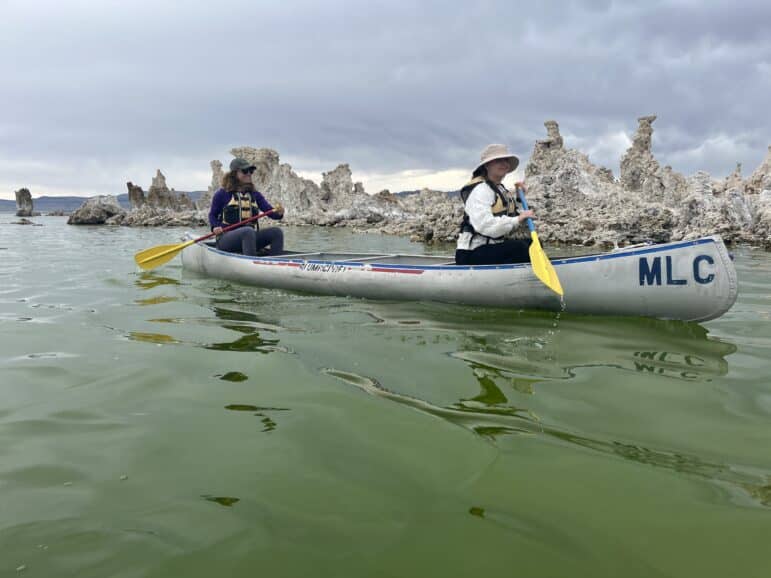 Seasonal staff lead weekend canoe tours, sunset South Tufa tours, and morning bird walks in addition to staffing the Information Center & Bookstore which will continue to be open every day, with extended hours in the summer. Seasonal staff are vital to help answer visitor questions, sell our fashionable Mono Lake merchandise, connect with Mono Lake members, and much more.
This summer we're hiring Mono Lake Interns, a Birding Intern, a Canoe Program Coordinator, and Information Center & Bookstore Assistants. 
We are now accepting applications. 
We look forward to the new faces, fresh perspectives, and diverse skill sets that our summer seasonal staff bring to the Committee. If you have general questions about the hiring process, contact me, Education Director Rose Nelson, either by email or phone at (760) 647-6595. 
Top photo by Rose Nelson.