On November 5, 1913, the Los Angeles Aqueduct delivered Owens Valley water to Los Angeles for the first time. This year, the City of Los Angeles marks the hundredth anniversary of its engineering marvel with celebrations, websites, exhibits, a centennial garden, and even a hundred mules walking on the aqueduct.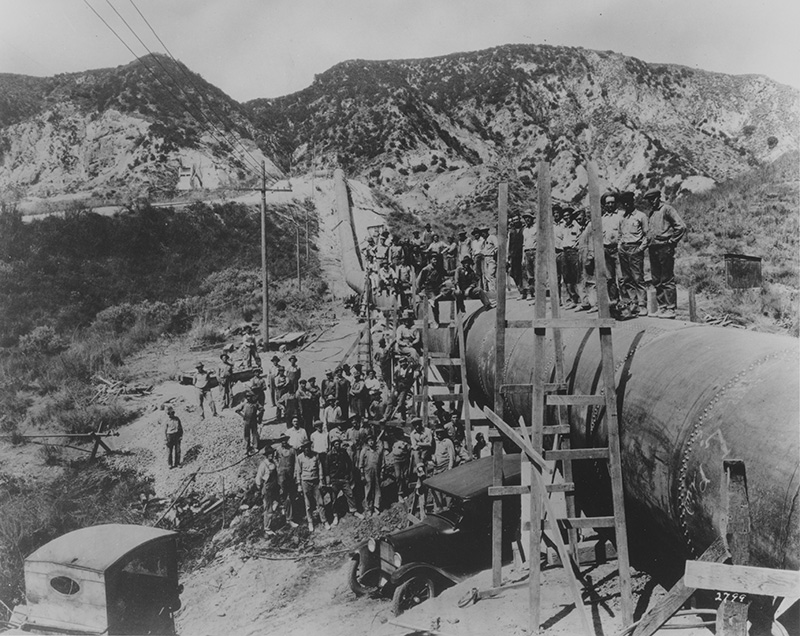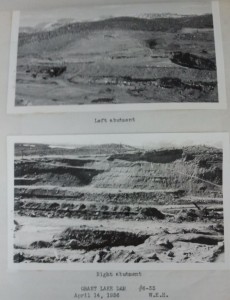 Although the purchase of land in the Mono Basin for water rights began in 1912, export of water from the Mono Basin into the LA Aqueduct didn't begin until 1941. The Committee has prepared a centennial fact sheet that compares the Mono Basin extension to the original aqueduct, the second LA Aqueduct, and the other sources of the city's water supply.
When the aqueduct was built, it was designed to take as much water as possible from the Eastern Sierra. Since then, the purpose of the aqueduct has changed: it now must maintain minimum streamflows in creeks and rivers, provide for environmental enhancement and restoration, and take only the water that is permitted. In the Mono Basin, DWP has been upgrading its Depression-era facilities in order to meet the new purposes of the aqueduct. A Lee Vining Creek facility was upgraded in 2005, and one Rush Creek facility was upgraded in 2009. More work remains to be done in order to deliver the necessary streamflows to the creeks.
In addition to upgrading its infrastructure, DWP has the opportunity to upgrade its commitment to the Eastern Sierra environment. Recent monitoring failures, compliance violations, and contracting problems in the Mono Basin can be avoided in the future as long as DWP wisely chooses a cooperative path forward, and leaves behind the conflict-laden path of the last 100 years.