Mono Lake Committee hydrologists estimate that the series of atmospheric river storms we've been experiencing over the last week has brought enough water to the Mono Basin to raise Mono Lake by six inches.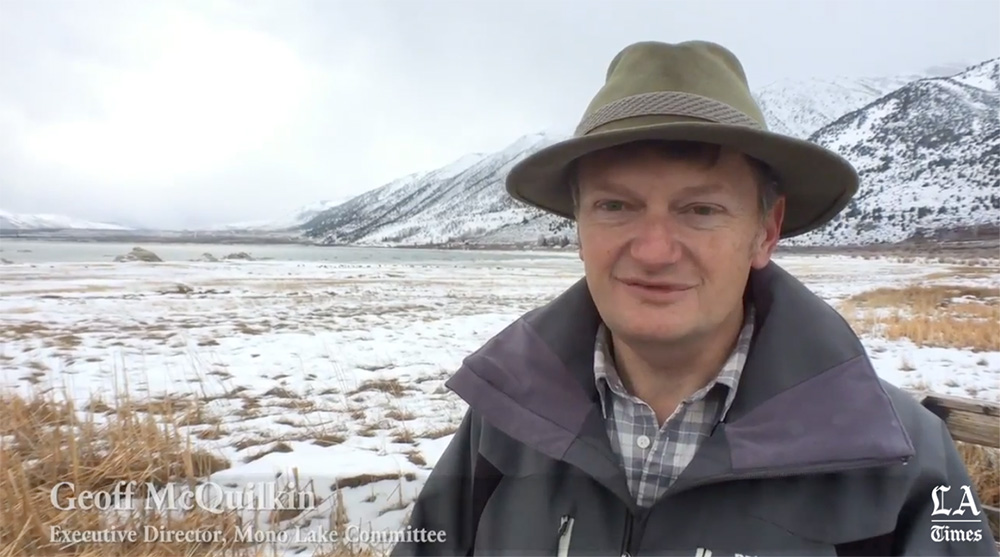 As reported in the Los Angeles Times, this lake level rise is very good news for the Mono Lake ecosystem, and it also means that some water will flow south to Los Angeles in 2017. Before these storms, the lake was low enough that it was looking likely that no water exports would be allowed.
As Committee Executive Director Geoff McQuilkin says in today's LA Times video, "This event is going to keep the lake protected and it's going to keep that water flowing to the city." Thanks, atmospheric river—that's a win-win!