With the 2022 California Gull nesting season safely behind us, and the deployment of the gull protection fence on the horizon for spring 2023, Robbie, Ryan, and I took advantage of a windless morning to get out to the emerging landbridge near Negit Island to wrap up one season and prepare for the next.
We had three main goals for the day: collect the network of wildlife cameras that monitored coyote activity along the landbridge shoreline adjacent to Negit Island, ground-check the mapped fence route to prepare for rapid deployment in the spring, and check Twain Islet on the regrowth of invasive Bassia hyssopifolia three nesting seasons after the weed-control prescribed burn in 2020 to protect nesting habitat.
It was a spectacular day of doing what we can to help protect California Gulls in the face of a severely low lake in this time of drought.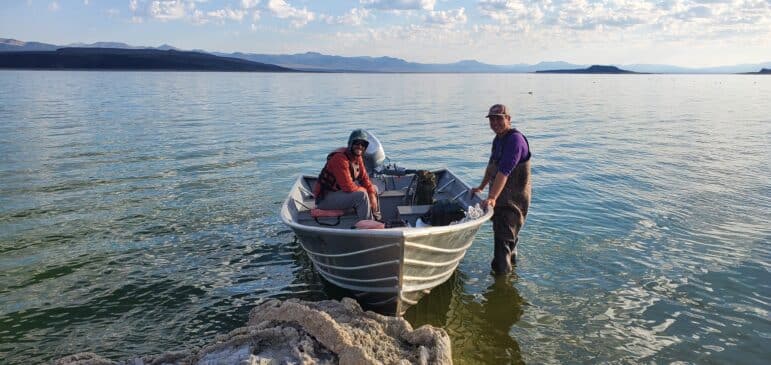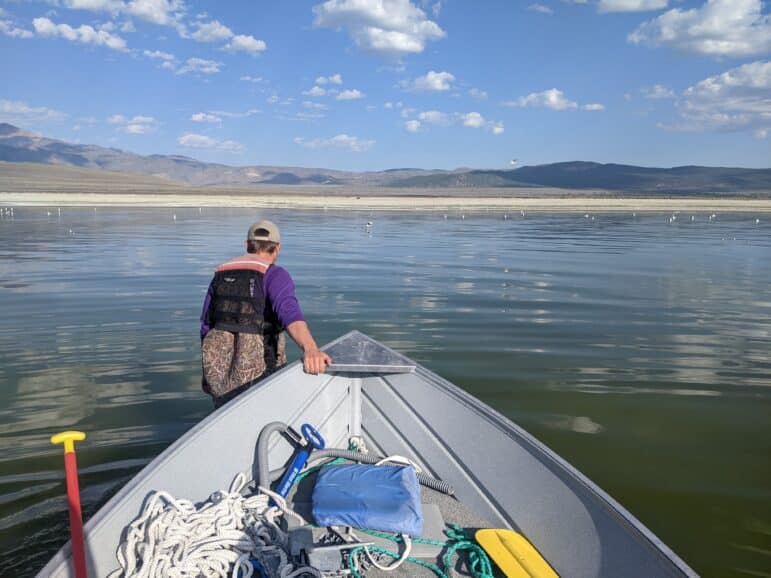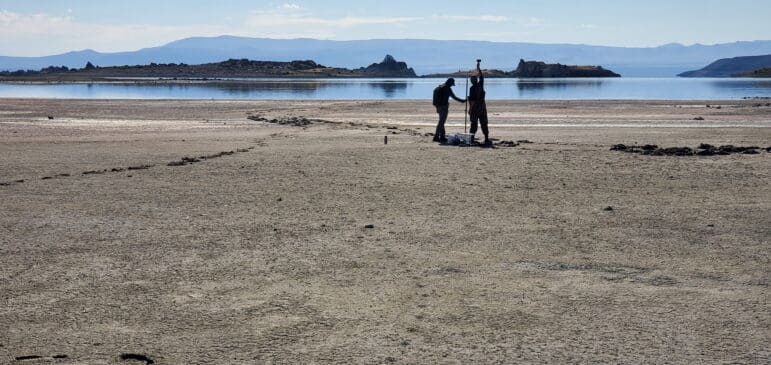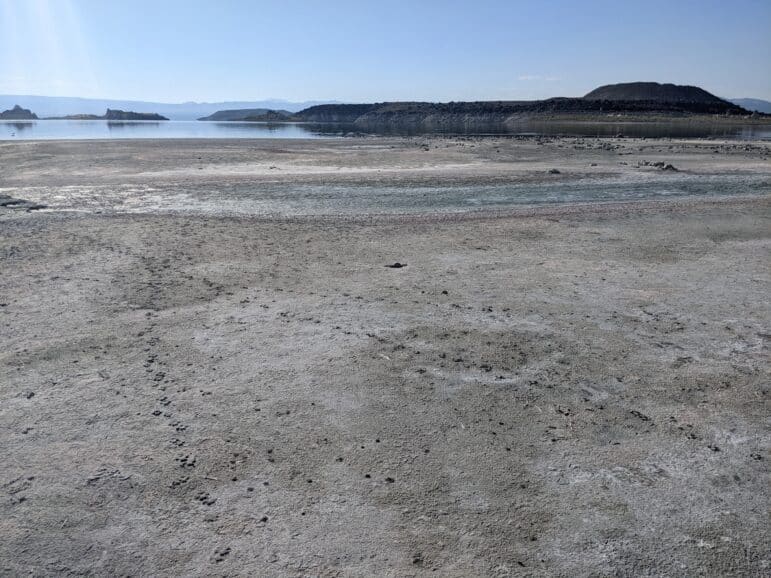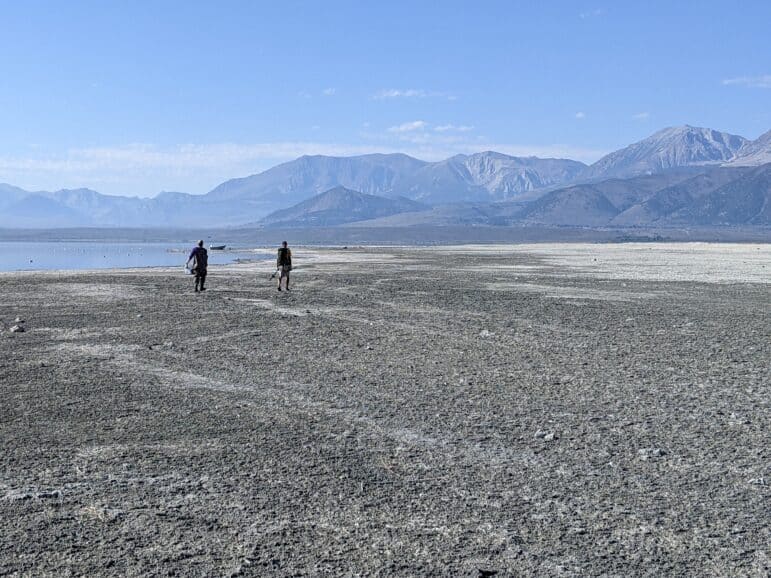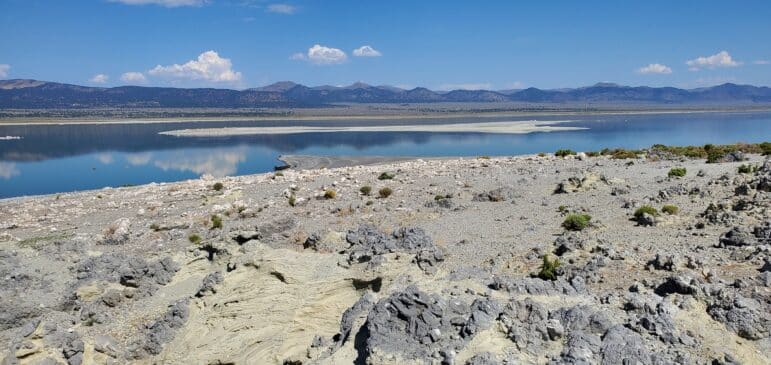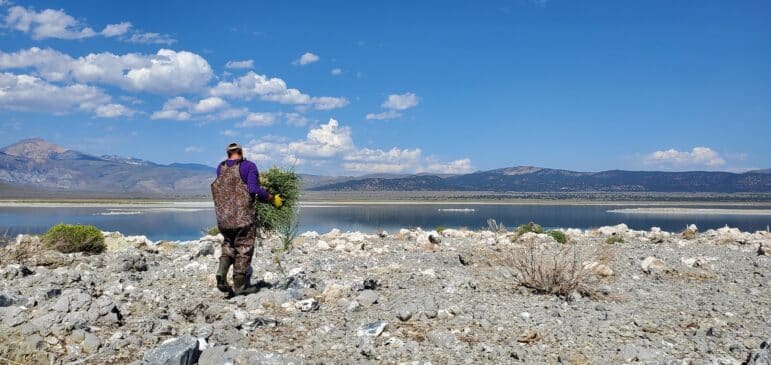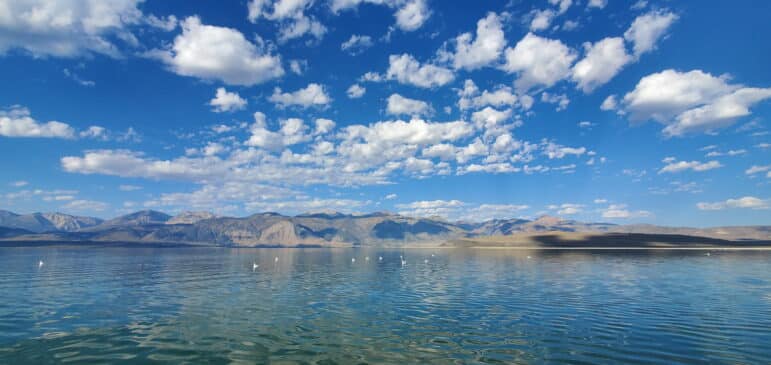 Photos by Bartshe Miller, Robbie Di Paolo, and Ryan Garrett.