Just a quick update this week as we prepare to reveal the new Website to the world. The weather is perfect, roads and trails are open below the snow line, and the crowds are gone!
Weather
A perfect as can be. The weather has been warming up all week and we have record temperatures for this time of year! Cold nights and warm days. Calm weather.
Roads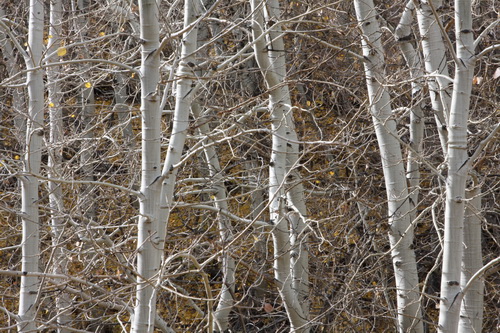 Tioga Pass and Sonora Pass are still closed, but not yet officially for the winter. There is a chance of reopening!
Early-season skiing

Mammoth Mountain had great mid-winter conditions last weekend and has the possibility of corn snow this weekend! There is enough snow coverage at 10,000′ for backcountry skiing.
Fall colors

No leaves left on the trees.
Other updates

There is a nice bright full moon that is waning. It is pretty quiet with few visitors. Excellent hiking weather below the snow line.