Over the last several months, great work to improve infrastructure and water availability has been done at the DeChambeau Ponds. With water now flowing to all four of the ponds, the Mono Lake Committee has been working with Inyo National Forest staff to enhance monitoring efforts.
As of March 31, gauges used to measure water level have been installed in all four of the DeChambeau Ponds—in the photo above, Inyo National Forest Wildlife Biologist Thomas Torres installs a gauge. With the ability to measure water level changes as small as one-hundredth of a foot, these gauges will be invaluable to Inyo staff and Committee staff, who work together to track and monitor the condition of the ponds.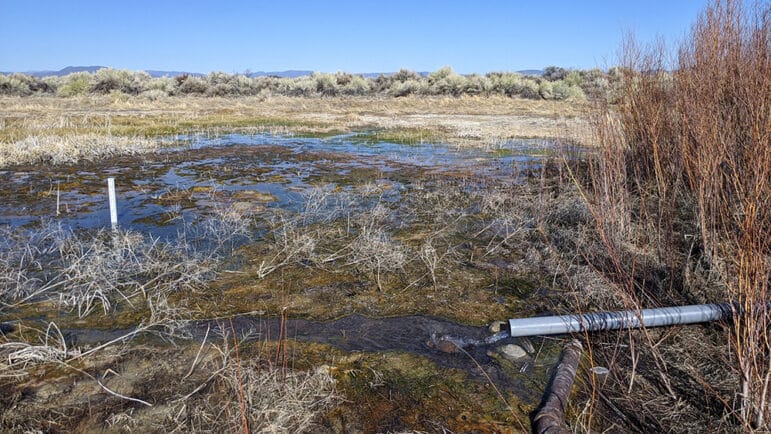 Top photo by Robbie Di Paolo.