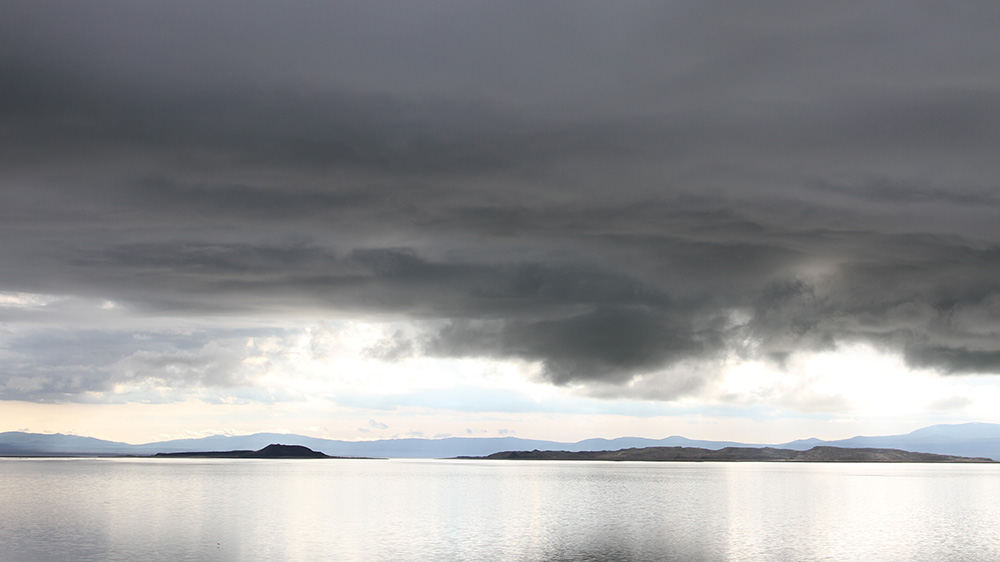 A week ago, at mid-month, we excitedly were tallying up the already-record-making Mono Basin precipitation totals for May and the rise in Mono Lake. Who would have thought that it would keep raining and snowing—especially during the driest year of one of the worst droughts on record?
Well, it has kept raining and snowing! An unbelievably wet May has become even more unbelievable. As of May 22, precipitation in Lee Vining has totaled 3.76 inches on ten days of measurable rain and snow—and another wet week is in the forecast. May precipitation measured at Cain Ranch is now surpassing May 1994, the wettest May since records began in 1931. This is on the heels of the third-driest October–March period since 1931 (drier than every year but 1977 and 2007).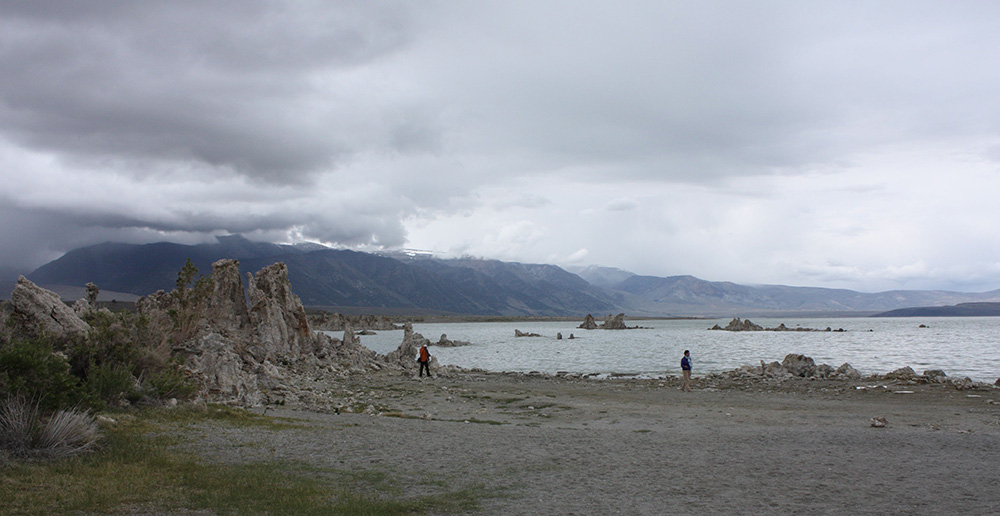 Mono Lake has responded to the wet weather over the past week by—you guessed it—continuing to rise! As of Wednesday (even before the last 1/3 of an inch of rain) it was 6379.08 feet above sea level, the highest it has been since the end of October 2014. June will begin with the lake about a quarter of a foot higher than the lake level forecast, meaning it likely will exceed the forecast by a precious few inches all summer and fall. That doesn't even count the additional runoff that during the next month will cascade down from the fresh May snow in the high country.
While the pattern of wet Mays preceding wet years (such as 1977–78 and 1994–95) is encouraging, our optimism is tempered by years like 1989–90, when a wet May preceded a dry year only halfway through a six-year drought.