On November 7, 2023, the Inyo National Forest and Bishop Office of the Bureau of Land Management (BLM) announced a 30-day public scoping period for a proposed project to gather wild horses that have expanded beyond the Montgomery Pass Wild Horse Territory, including at Mono Lake. 
The increasing number of horses and their range expansion has raised concerns about habitat impact, horse welfare, and human safety. BLM and the Inyo National Forest have jointly issued the scoping document. The Inyo is the lead agency managing horses on National Forest land outside of the territory.
The expanding wild horse problem has generated concern for a number of management agencies, including California State Parks, the Lahontan Regional Water Quality Control Board, the BLM, and the Inyo National Forest.
 "Wild horses are magnificent animals that have a place in their wild horse territory, but hundreds of them along the shores of Mono Lake do tremendous damage to springs, tufa, and wildlife habitat. Wild horses have rapidly grown in number and have greatly expanded their range, putting horses and people at risk along highways. The real possibilities for these animals to reach and regularly cross busy Highway 395 is a serious concern. The best course of action for the horses, Mono Basin habitat, and human safety is to manage the horses, and the current scoping offers a path forward," said Bartshe Miller, Eastern Sierra Policy Director for the Mono Lake Committee. 
Gathered horses would be relocated to off-site corrals, and the Forest Service has a good track record in California of caring for gathered horses and getting them adopted.
Read the Inyo National Forest press release here.
Read the Bureau of Land Management press release here.
The horses have been increasing in number near Mono Lake in the past decade, where they damage sensitive spring, wetland, and alkali meadow habitats. The increased horse presence is impacting the unique tufa formations around Mono Lake. 
In addition, the safety threat to both humans and horses has escalated as more horses have appeared on Highway 120 East, Highway 167, Highway 6, and at visitor day-use sites near Mono Lake. Just last month a collision on Highway 120 East killed three horses and injured the truck driver.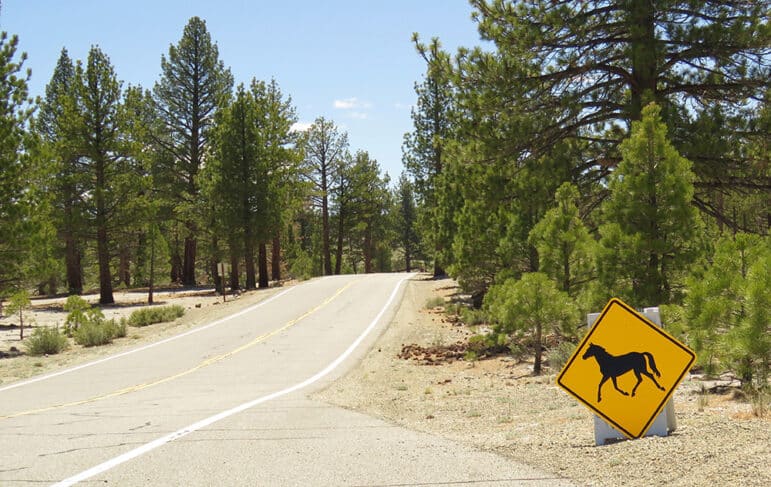 During last winter's heavy snowfall and harsh weather horses died at South Tufa, where their scavenged carcasses were found between tufa towers, along the lakeshore, and in upland areas.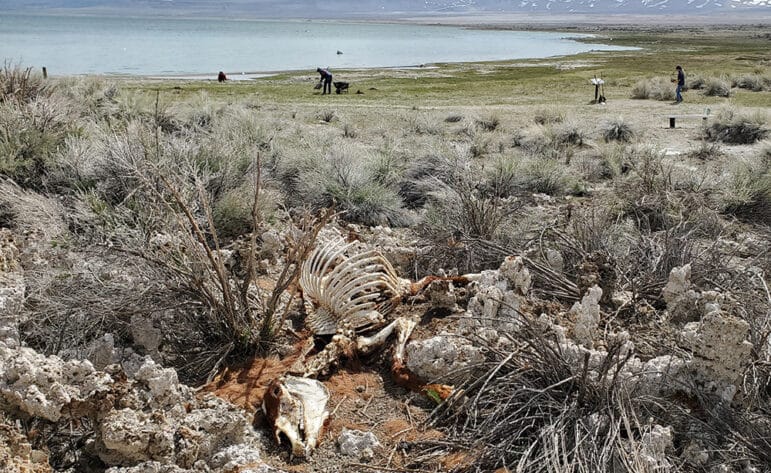 The scoping document is part of an environmental assessment by the Inyo National Forest and BLM to gather horses outside of the Montgomery Pass Wild Horse Territory. The comment period will be open through December 7, 2023. Comments can be submitted online here or submitted via mail or email. 
Previous Mono Lake Committee coverage of horses at Mono Lake:
Recent press:
Top photo by Andrew Youssef.