Last weekend over 300 people gathered in Lee Vining for the tenth annual Mono Basin Bird Chautauqua.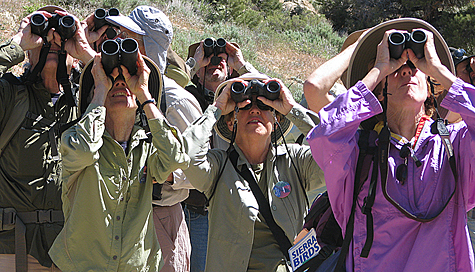 During 76 field trips, workshops, and presentations,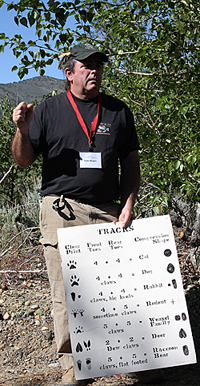 participants and leaders observed and celebrated bird life in the Mono Basin. While the Chautauqua does focus on birds, the weekend also includes programs about art, mammals, geology, volunteer restoration work, photography, creative writing, tracking, insects, astronomy, and many more subjects.
Chef Linda Dore cooked up another tasty gala dinner, which felt particularly celebratory during the tenth anniversary weekend.
The Chautauqua culminated on Sunday with the traditional concert, picnic, and bird-calling contest at Mono Lake County Park. Singer-songwriters Keith Greeninger and Dayan Kai treated the audience to several hours of great music, while we feasted on a homemade barbeque organized by local chef and coach Rena McCullough. All proceeds from the picnic went to benefit Lee Vining High School.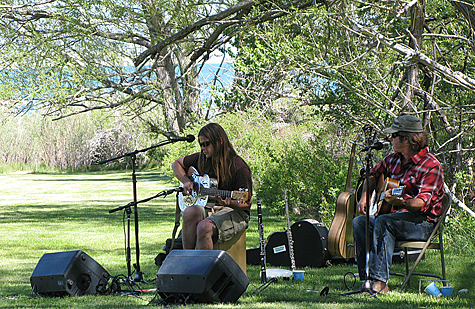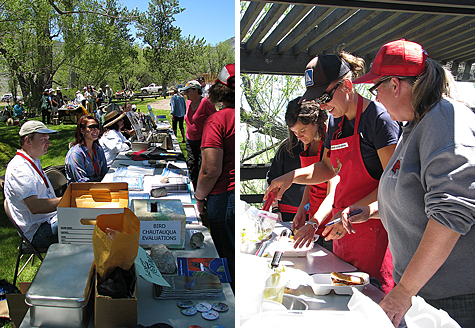 At the end of Sunday's picnic, everyone trooped out to the end of the Mono Lake Tufa State Natural Reserve boardwalk at County Park to demonstrate our love for this very special state park. It is scheduled to be closed next summer, so any show of support for keeping it open is important!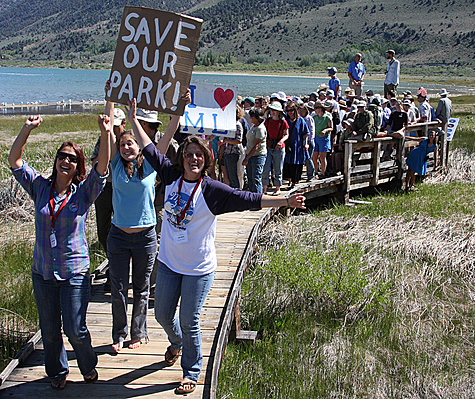 For ten years now, the Mono Basin Bird Chautauqua has been a successful eco-tourism event in the Eastern Sierra, filling local motels to the brim and bringing income to businesses that feel the crunch when Tioga Pass doesn't open until mid- to late-June. Put next year's Chautauqua on your calendar: June 15–17, 2012!