When Mono Lake is between 6377 and 6380 feet above sea level, and the final May lake level forecast (and any subsequent projections) shows that it will stay above 6377 feet, the Los Angeles Department of Water & Power (DWP) is permitted to export 4,500 acre-feet of water that year. Any time Mono Lake falls below, or is projected to fall below 6377 feet, exports must stop.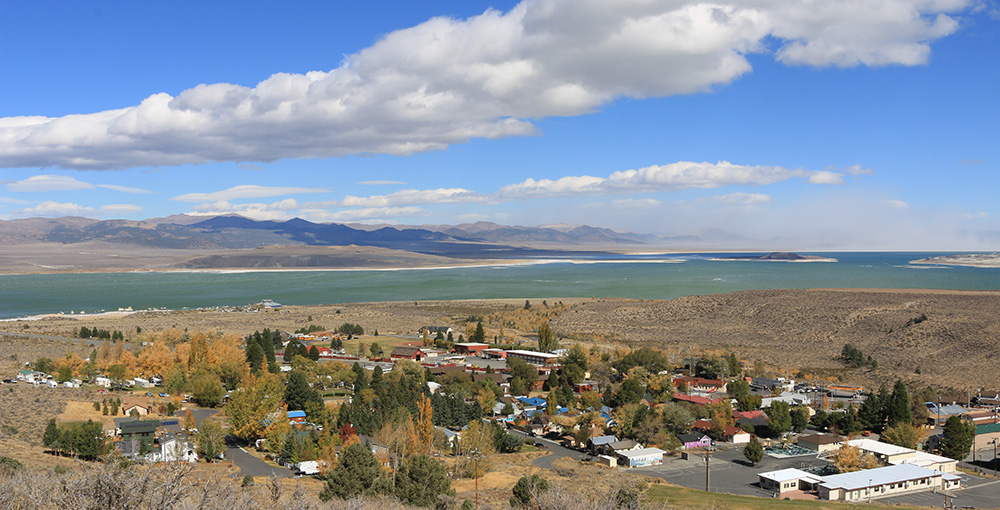 Operations plan guidelines state that the water should be exported late in the summer, and this year, DWP exported this water September through early November, allowing more water to remain in Grant Lake Reservoir during the summer—a good thing that kept the reservoir higher during recreation season and likely kept water temperatures cooler for fish in Rush Creek.
Mono Lake was 6377.33 feet above sea level on October 1, and dropped to 6377.12 feet on October 26. The May lake level forecast predicted a low point of 6377.2′ on November 1—fairly accurate given that the actual level was 6377.19 feet. The forecast holds the lake at that low point through December 1, and predicts a tenth of a foot rise in December.
Despite the forecast and similar-year lake level model runs having a December rise, the lake has risen prior to January only twice in the last decade, both wet years (2005–2006 & 2010–2011). It hasn't risen prior to December since 2004–2005, which is an outlier even for wet years—for wet winters at the end of a drought like 1992–1993 and 1994–1995, there's not much if any rise prior to January. So even with a wet winter, until we actually see the lake start rising, we should assume the low point will occur in December.
On average, Mono Lake drops less than a tenth of a foot in November and December, with a quarter-foot being the biggest drop since excessive water diversions ended in 1989 with the lake level injunction (and followed by Decision 1631 in 1994). That record quarter-foot drop was set last year.
After flirting with the minimum level over the next two months, Mono Lake will probably stay above 6377′ until next summer. But unless we have a wet year it will probably dip below 6377′ next August. That means next year's export to Los Angeles will probably be zero—but it could be 4,500 acre-feet if we have a wet winter. A wet October has gotten us off to a good start on a wet winter, but it needs to keep storming for the next five months.